Understanding how payday loans work
Everything you need to know about payday loans – the costs, the advantages and the pitfalls
If you need a quick cash fix, perhaps for an emergency, a payday loan is one option available.
However, interest rates are typically very high and you should first seek alternatives or be confident you'll be able to repay in full before you apply. 
What is a payday loan?
A payday loan is a short-term loan designed to tide you over until you get paid – hence the name.
Payday loans are offered by high-street and online lenders and are much more expensive than standard personal loans.
The maximum amount you can borrow is typically around £1,000, while the average term is just two to three weeks.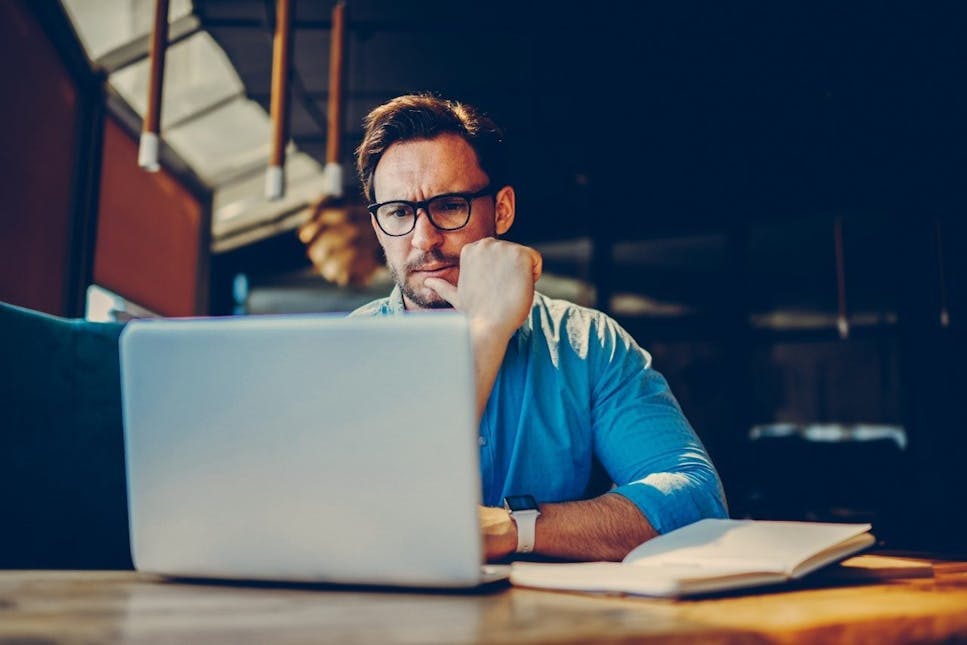 How do payday loans work?
MoneySuperMarket does not offer payday loans, but this is how they typically work: 
You apply over the phone or online 

You'll be asked to set up a Continuous Payment Authority (CPA) to pay the loan off in one go on a set date, typically within 31 days 

The money is paid directly into your current account  

The lender will automatically take the full amount, including the sum borrowed, plus interest and any other fees and charges, out of your account on the agreed date 

If the CPA fails to go through, you'll start to incur even higher interest charges, plus hefty late payment fees will be added to your account. This is when payday loan debt can soon start to grow 
What do I need to consider before taking out a payday loan?  
Do I really need the money now? If the payday loan is to cover an emergency then it might be urgent, but you should understand that you will be paying back considerably more than you borrow. 

Can I pay it back on time? You might need the money immediately, but you should be confident you can repay it in full when the debt is due or you'll end up in deeper financial difficulty. 

Are there cheaper ways to borrow? A payday loan might not be the best option. Alternatives could include a personal loan, credit card, authorised overdraft or even turning to family and friends for help. 
Am I eligible for a payday loan? 
You may be eligible for a payday loan if you are aged 18 or over and a UK resident.
You should be able to prove you have the means to repay the money borrowed, such as through a regular income.
The lender will also run a credit check before deciding whether to approve the loan. 
What is the typical interest rate on a payday loan?
If you decide to take out a payday loan, you can generally expect to pay interest at an APR (Annual Percentage Rate) of around 1,250%. This works out at 0.8% per day, which is the maximum payday lenders can charge under rules brought in by the regulator the Financial Conduct Authority in 2015.
Borrowing £100 for 30 days at this rate will mean paying back £124, while borrowing £500 for the same time would equate to a total repayment of £620. 
This is much more than you would pay to borrow money on a standard credit card or bank overdraft, or via a personal or unsecured loan. For credit cards a typical APR would be around 17% to 20% depending on the provider, while most people would pay less than 8% for a £5,000 personal loan. In these cases the rates will depend on your credit score. 
The reason payday loans are so much more expensive is that they are considered higher risk due to their short-term nature and the financial situation of most applicants. That is, many borrowers will have a bad credit history and low credit score and so are seen by lenders as being at greater risk of defaulting on their loan.  
What are the pros and cons of payday loans?
Payday loans can offer a quick, easy way to borrow a bit of extra cash when you need it. But this speed and convenience comes at a high price. Here are some of the pros and cons to consider:  
Advantages of a payday loan
Easy: it's often easier to be accepted as the related credit checks are less stringent 

Quick: the application process is generally fast and straightforward

Handy: you can borrow small amounts, for example from around £100 
Disadvantages of payday loans
Expensive: with average APRs of 1,250%, payday loans should only be seen as a last resort 

Late fees: usually charged immediately if you miss the repayment date

Risky: needing a payday loan is often a sign your finances are spiralling out of control. Seek free and independent debt advice if you are worried about your finances 

Short term: these loans aren't suitable for long term borrowing, you'll typically have to repay within a month
What happens if I can't afford repayments on my payday loan?
If you're going to struggle to repay your payday loan and you need the money in your bank account for things like rent or bills, you can cancel your automatic CPA payday loan repayment – or any other planned payments such as standing orders, direct debits, and post-dated cheques – by contacting your bank. 
Remember though that this needs to be done at least one day before the payment is due to be made, otherwise your bank may not be able to stop the payment from going through. 
This will mean you will default on your payday loan and this is likely to lead to penalty charges and more interest – and could have a negative impact on your credit score.  
If you think you won't be able to repay the loan on time contact your provider and explain your situation. It is always worth asking your lender if you can work out a repayment plan. You can find out more about your options with our guide to missing loan repayments due to financial difficulty.   
If you have concerns about your finances there are also several debt charities where you can get free and independent advice. These include:
Will taking out a payday loan affect my credit score? 
Payday loans are likely to be recorded on your credit file,but taking one out should not adversely affect your credit score if it is repaid on time.  
That said, being unable to repay a payday loan on time could have a big negative impact on your credit score – especially if your case ends up in court or is passed on to a debt collector.  
It has been reported that some lenders might take a negative view of a borrower who has used payday loans, even if they were repaid on time, as they feel this could be a sign of financial strain.
But it is impossible to know if this is a reason for being declined other credit, such as a credit card, loan or mortgage – as it will be just one factor among many when providers make their decisions about lending to you. 
What are the alternatives to a payday loan? 
Payday loans should only be taken out as a last resort due to their high costs and the risk of pushing you into further debt.
Where possible and appropriate, consider alternative options such as:    
Personal loans 
 A personal loan can be a much cheaper way to borrow money compared to a payday loan. You might have to wait a bit longer for the cash, but the interest rate you pay will be much lower – even if you have a low credit score.
The actual APR you'll be offered will depend on factors such as how much you want to borrow, how long you want to pay it back, and your credit history.   
Most personal loans must be taken out over at least one year, while the amount you can borrow is usually between £1,000 and £25,000, again depending on your circumstances. 
Credit cards 
The interest rate on credit cards is low compared to payday loans, and if you pay off your balance in full every month then you won't pay any interest at all.
However, this only applies to making purchases; using your credit card in other ways (cash withdrawals for example) may result in charges and fees. 
There are even credit-builder cards designed to help people with low credit scores and those with no credit history.
Used carefully you can start to improve your credit score over time. Be aware they can also have relatively high interest rates if you don't pay off your balance in full each month.  
Authorised overdraft 
 Another potentially cheaper way to borrow money is to ask your current account provider for an authorised overdraft facility. If you're prepared to switch accounts, you may even be able to get an interest-free overdraft for a set period of time.    
Family and friends 
Borrowing from a friend or member of your family can help you to avoid taking out a payday loan.
But to protect your relationship, it's important to put the loan agreement down in writing, to make sure all parties involved know exactly what the deal involves and when you'll repay.   
Set up a repayment plan and discuss what will happen if you are unable to make a repayment, so you can resolve any issues amicably.  
 Other useful guides 
Compare loans with MoneySuperMarket 
Payday loans are expensive and best avoided so we don't offer them on MoneySuperMarket. But we can help you compare a wide range of secured and unsecured loans.  
 All you need to do is tell us a bit about why you need the loan, how much you want to borrow and over what time frame and we'll give you a list of loans tailored precisely to your requirements.   
You'll be able to see the interest rate, the overall cost of the loan per month, and any fees and charges attached.
We'll also show you how likely you are to be accepted for each loan so you can apply with greater confidence. Searching in this way doesn't have an impact on your credit file or score as we use a 'soft search'. 
Once you've found the most suitable deal, just click through to finalise the deal with the provider.  
Moneysupermarket is a credit broker – this means we'll show you products offered by lenders. We never take a fee from customers for this broking service. Instead we are usually paid a fee by the lenders – though the size of that payment doesn't affect how we show products to customers. 
Frequently asked questions
Can I cancel my payday loan?
Payday loans generally have cooling-off periods of around 14 days, during which you can change your mind and cancel the loan. You'll still have to pay interest on any money you've already spent, but you'll be refunded any other fees or charges you've paid. 


Can I get a payday loan on benefits?
Payday loans are designed for people who work and receive a regular income with which they can repay the loan within a few weeks.
So even if some payday loan providers accept applications from people on benefits, it's not advisable to take out a payday loan when you do not have a job or regular income.  
It's an expensive way to borrow money and the chances of you not being able to pay it off on time are higher, so you're more likely to end up paying high interest and charges. 
Can I get a payday loan if I am self-employed?
Yes, you should be able to get a payday loan if you're self-employed, but as with all borrowing approval will depend on the credit checks run by the lender.
It may be more difficult to be accepted for the loan if you cannot show a regular stream of income coming into your account. 


Can I consolidate my payday loan?
Yes, it is possible to consolidate payday loans using another form of credit, such as a personal loan. Consolidating debts can make life simpler as you only have one repayment to make each month, rather than several different ones.  
It can also help to make your debts cheaper to pay off, especially high-cost credit, such as payday loans. Bear in mind however, that taking on further debt could damage your credit score. 
Am I allowed to pay back a payday loan early?
You can pay off any loan early, but you should be aware of any early repayment charges that you agreed to when you took out the loan.  
In reality, given payday loans should be typically paid off within a month and there should also be an initial cooling-off period when you take out the loan anyway, the window for 'paying it off early' will be quite narrow. 
How do I complain about my payday loan lender?
If you are unhappy with the way your payday loan has been handled, you should first contact the lender to see if they can rectify the situation to your satisfaction. They have eight weeks to respond to your complaint, after which you can ask the government's Financial Ombudsman to look into it. 
To complain to the FOS, download and complete a form from its website or call 0300 123 9123 between 8am and 5pm, Monday to Friday.