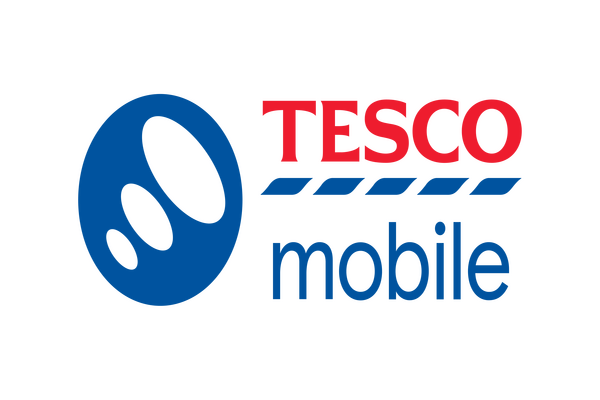 Tesco Mobile is keenly priced and gets you free Clubcard points every time you pay your phone bill. Interested? Read on to find out more.
Not just for your weekly food shop, Tesco has its own budget-friendly mobile service too. And there's a good amount of choice, with options for pay monthly phones, SIM-only deals and pay as you go plans.
Loyal Tesco customers will also be pleased to hear that you can get Clubcard points every time you pay your phone bill.
Compare Tesco Mobile phone deals
Mobile contracts
Tesco Mobile offers a good selection of devices, with the option to choose a contract length and monthly tariff that best suits you.
Even better, you can choose how much you'd like to pay upfront for your phone, ranging from nothing at all to £180. The more you pay upfront, the lower your monthly cost. But don't worry, the total cost at the end of your contract works out the same.
With a Tesco Mobile pay monthly deal, you essentially have two contracts: one for your handset and one for your monthly allowance. This way, you get more flexibility – while your phone contract can last anywhere between 12, 18, 24, 30 to 36 months, your usage plan works on a one-month rolling basis which you can change every month.
And if you want to upgrade early, simply pay off your current phone either in full or by monthly payments, depending on when you want to leave your contract.
Furthermore, you can also get phones with a pay as you go SIM, as well as SIM-free. In both cases, you pay the entire cost of the phone upfront.
SIM-only
Tesco Mobile SIM plans are pretty reasonably priced, with costs sitting between budget networks and big names.
At the time of writing (August 2022), its SIM-only deals start from £7.50 a month for 2GB of data and unlimited calls and texts. All plans come with 5G at no extra cost, as well as inclusive EU roaming. And if you have a Tesco Clubcard – which you likely do – you can get Clubcard Prices on select deals, netting you a discount.
However, bear in mind that SIM-only deals only come on contract lengths of 12 months or 24 months.
Don't want to be tied to a long-term contract? You can opt for a flexible pay as you go SIM instead. Called 'Rocket Packs', you get a set allowance of data, minutes and texts each month. You can either set up a recurring monthly payment, so it works like a one-month rolling contract, or buy it as and when you need it.
Rocket Packs start from £7.50 for a monthly allowance of 2GB of data, 500 minutes and 5000 texts – though if you use your phone a fair bit, we'd recommend paying a bit more for the next level up, as you get a hefty increase in data and call allowances.
What are the best handsets to get on Tesco Mobile?
Although Tesco Mobile is billed as a budget network, it still offers the latest high-end phones, such as the Pro versions of the Apple iPhone, as well as the Plus and Ultra models in Samsung's Galaxy S series.
However, in keeping with Tesco Mobile's positioning as a value brand, it also offers lower cost options, such as the iPhone SE 2020 and Samsung's Galaxy A range. There's also plenty of wallet-friendly models from the likes of Nokia, Motorola, Xiaomi, OPPO and more.
What's more, you can get refurbished phones with Tesco Mobile, too. As well as being a good way of getting a handset you want for a cheaper price, it's better for the environment. However, there's not a huge range of refurbished phones on offer.
Are there any extras with Tesco Mobile phone contracts?
Although Tesco Mobile doesn't offer the same level of rewards as the major networks, it has the exclusive bonus of being linked to your Tesco Clubcard.
Not only can you get Clubcard discounts on certain SIM-only plans, more importantly, you get Clubcard points with your mobile phone bill. If you're a regular Tesco shopper, this can amount to money off your food shop – a really handy feature that'll help you save some cash.
Some pay monthly phone deals come with some extra perks. For example, all new Apple iPhones come with three months of free Apple TV+, while other handsets come with money off if you buy an online top-up voucher with it.
Why choose Tesco Mobile?
For pay monthly and SIM only plans that won't break the bank, Tesco Mobile is a worthy option.
And it's likely the best option if you're a regular Tesco shopper, thanks to its exclusive Clubcard scheme. Every time you pay your phone bill or buy a top-up, you accumulate Clubcard points which can then be used to spend on groceries.
As well as the huge perk of Clubcard points, there are other pros with Tesco Mobile:
A lot of choice, whether that's in contract lengths, upfront costs or monthly tariffs
Inclusive roaming in EU destinations
5G at no extra cost
Decently-priced plans
Is Tesco Mobile's 5G any good?
Tesco Mobile's service is based on O2's nationwide phone network. This means Tesco Mobile's 4G and 5G speeds and coverage are exactly in line with O2 – and you'll be paying a bit less for them with a Tesco Mobile plan.
O2's 4G coverage is excellent, covering 99% of the UK population. As for 5G, it's continuing to expand its infrastructure, with the goal of covering 50% of the UK by 2023. Right now, it's available in around 500 towns and cities.
The best and most failsafe way to see what sort of service you can expect from Tesco Mobile in your area is to use its availability checker.
Alternatives to Tesco Mobile