What loans does Barclays Bank offer?
Barclays is one of the oldest UK high street banks, offering financial services like loans, credit cards and current and savings accounts…
What loans can I get from Barclays Bank?
Barclays Bank has been a UK household name for centuries and the London bank is now an industry leader. Barclays introduced personal bankers to the UK in 1977, and just ten years later brought out the UK's first debit card.
Today, money lending plays a big part in Barclays Bank's day-to-day business and they offer a variety of loans. They also provide current accounts, savings accounts, credit cards, mortgage loans and several insurance products.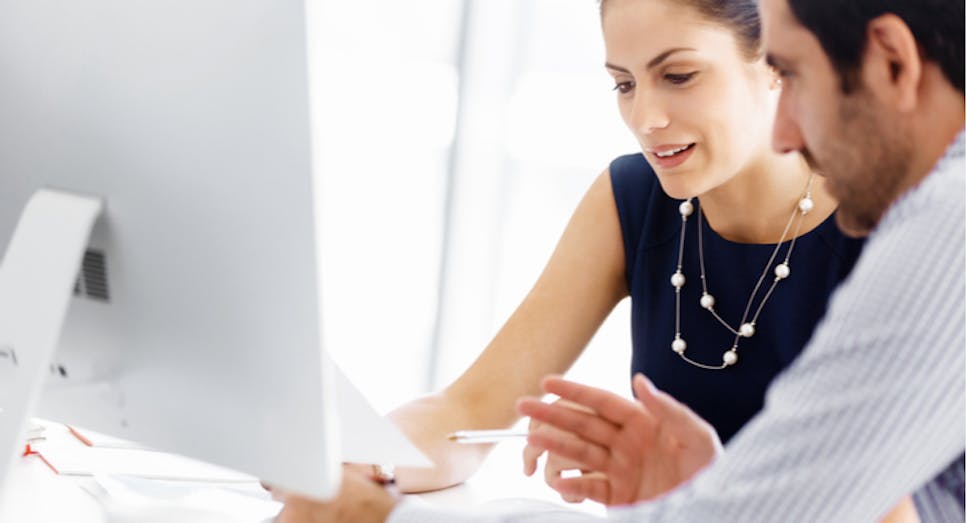 What loans can I get from Barclays Bank?
Barclays Bank offers fixed-rate, unsecured personal loans with the following features:
A range of loan amounts to suit your requirements

Can be used for almost anything except for things like business, gambling, buying property, and paying CCJs (County Court Judgements)

 Barclays Bank loans can be paid off over a few years

You can choose which day of the month you make your repayments – and change the date later if you want

Fixed interest rates on certain amounts

The interest rate is fixed, so you won't have to worry about it changing over the course of your loan

Personalised price quote up front - you'll see the rate you'll actually get, and the quote won't affect your credit score

If you're already a Barclays customer and your online application has been approved, you'll just need to sign your agreement to receive your money straightaway. Customers can apply for their loan in Online Banking or the Barclays app in under 10 minutes.

It's safe and regulated by the Financial Conduct Authority (FCA)
Who can get a loan with Barclays?
Barclays Bank accept loan applications online, through the phone, or by post.
To get a loan with Barclays, you'll need the following to hand:
Your address details covering the last three years

Your employers' address details

Your banking information, including sort code and account number

Details about your incomings and expenditures
What interest rate will I get with Barclays Bank?
The advertised or representative APR shown on a deal may not be the rate you actually get, as the representative APR only has to be offered to 51% of successful applicants. The interest rate you're given may be lower or higher, depending on the loan you want to take out and your own personal financial circumstances.
Your credit history can affect the rate you'll get. This is because if you have a good credit score, the likelihood of you paying back your loan is higher, which is lower risk for the lender.
Loans from Barclays Bank have a fixed interest rate, meaning the amount you pay back every month will stay the same. This can be helpful for budgeting as you'll always know how much money to set aside for repayments.
The rate you're offered may differ from the representative APR shown and will be based on your personal circumstances, the loan amount and the repayment term. Loans are subject to application, financial circumstances and borrowing history.
Can I get a Barclays loan with bad credit?
If you're looking to take out a loan with bad credit, you'll need to consider the impact this may have on your finances. You're likely to have fewer loan options if you have bad credit, and will be offered a higher interest rate. With Barclays, you'll be told your loan rate before you apply and this won't affect your credit score.
You can run a 'soft search' through MoneySuperMarket, to see what loans are available to you without damaging your credit score. Our loan eligibility checker shows you how likely lenders will accept you as a customer without you having to apply.
By entering a few details about yourself and the loan you're after, you'll be able to see what your chances are of getting accepted for a loan, without negatively impacting your credit score.
How long will it take for my loan to be approved?
If you're a Barclays customer, you should receive a credit decision instantly after applying. If you have a current account with Barclays and you use online banking or the Barclays app, you can see if you've been pre-selected for a loan.
If you apply for your loan online and your application is approved, you will need to print or download your agreement and sign it. Applied through the Barclays app? Once your loan is approved you'll need to have your agreement emailed to you. As long as you do one of these and sign your agreement online between 7am and 10:30pm, you'll usually get your money within a few minutes.
Can I change my mind after taking out a loan?
You can change your mind after taking out a loan but only within a short timeframe. Once you've received your loan, you'll have a 14-day withdrawal period – so if you change your mind, you won't need to explain why or pay an early settlement fee to cancel.
You'll have 30 days to repay the loan amount, plus any interest (your forms of agreement will show any interest charges). If you repay in full within seven days of your loan being opened, you won't be charged any interest.  
Can I top up a Barclays loan?
If you have a Barclays personal loan and are looking to borrow extra cash, you can apply for this through online banking, over the phone or in branch.
When your loan is topped up, Barclays won't add money to it. Instead, a new loan is set up for the remaining balance of your existing loan and the extra amount you need to borrow. They'll transfer what is left from your existing loan into your account, after paying off your old loan from that total, including any early repayment charges.
Do bear in mind that your new loan may have a different interest rate from your initial loan, the term might be different and your monthly repayment date may change (which you may be able to change once the new loan is open.)
Can I pay off a Barclays loan early?
If you want to pay off your Barclays loan early, you can at any time, but you'll have to pay a fee equal to 30 days' interest, as well as any other interest due.
If you're looking to repay your loan through online banking, select your loan and then 'Service my Loan.' You can then choose 'Pay off my loan early.' You'll be given a settlement figure and instructions for how to repay your loan early from there.
How do I apply for a Barclays Bank loan?
If you're after a Barclays personal loan, MoneySuperMarket is a great place to start. You can check your credit score first with our Credit Monitor tool, then compare loans from a raft of providers before making your decision.
During the online application process, we'll need you to provide information such as:
What you want the loan for

How much you want to borrow

How long you need to pay it back
You'll also need to tell us about your personal circumstances, including:
Your annual income

Your employment status

What outgoings you have

Your address history
Once you've entered these details, we'll run a comparison from a variety of loan providers and return a list of deals that may suit you. Have a browse, click on your choice and you'll be taken through to the provider's website to make your application.
MoneySuperMarket is a credit broker – this means we'll show you products offered by lenders. We never take a fee from customers for this broking service. Instead we are usually paid a fee by the lenders – though the size of that payment doesn't affect how we show products to customers.