Everything you need to know about soft credit checks
Our guides explains the difference between hard and soft credit checks and how best to protect your credit score when applying for a credit card or loan
What is a credit check? 
A credit check, or credit search, is when a company looks at information on your credit report to learn more about your financial behaviour and creditworthiness.  
This is often to help them decide whether or not to approve an application you have made for a credit card, loan or mortgage, for example.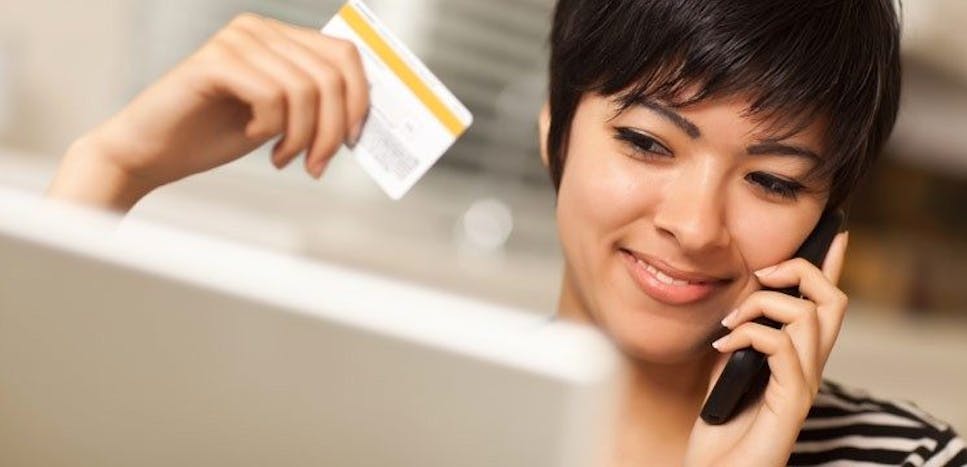 How do credit checks work?  
When you apply for credit, the loan or credit card provider will run a check on your credit file. Personal credit files are held with the credit reference agencies – Experian, Equifax and TransUnion. Each agency holds information on your financial history, such as overdraft use, loan applications and your track record of paying utility bills.  
Using this information – from a hard credit check - the company you have applied to will give you a score by which they'll decide whether to approve your application, and what the terms will be. In other words, how much they'll lend and at what rate. 
Different lenders use different systems for working out your score, but the higher your score, the more credit worthy you are.
The lenders also won't tell you your score, but they are legally obliged to tell you which credit reference agency they used to get the information about you. You can then check whether the information they used is right. 
If there are mistakes on your credit file you can take steps to get this corrected. 
What is a soft credit check?  
A soft credit check on your credit record is not visible to other lenders in the same way as a hard credit check.  
This means soft searches have no impact on your credit score or any future credit applications you might make. 
A soft search allows you to see what financial products you might be able to get before applying.
This is useful because if you make lots of credit applications (resulting in hard searches) over a short period of time it can have a negative impact on your credit score. 
You will be able to see any soft searches that have been carried out when you check your own credit report. Soft searches will remain on your credit record for 12 months. 
What will a credit check show?  
A credit check shows where you have taken out credit, including any credit cards, loans, mortgages, and any debts you have, such as a bank overdraft and being behind on your utility bills.  
Late and missed payments are also included and stay on your record for at least six years. Credit accounts you have closed might also still be recorded. 
Who carries out soft searches?  
Soft searches, sometimes known as 'quotation searches' or 'smart searches' are carried out by lenders, brokers and comparison sites, including MoneySuperMarket, to help you check your eligibility before you apply for a credit card or loan.  
When you compare deals with MoneySuperMarket, our eligibility checker tool (which is essentially a soft search) will ask you to enter a few details, such as your name, date of birth, address and employment details. 
This information is then used to carry out a soft search on your credit record. We can then show you how likely you are to be accepted for each credit card or loan deal. 
What are the benefits of soft searches?  
A soft search lets you check what credit deals you're more likely to get, without harming your credit score. This can stop you from applying for the wrong products, being rejected and harming your credit record. 
There's no limit to how many 'soft checks' you can make and they won't affect your credit score, even if you have lots of searches close together. 
What is the difference between a hard check and a soft credit check?  
A hard credit check is made when you apply for credit (such as a credit card or loan) and it will usually be recorded on your credit rating.  
In contrast, a soft check helps give an indication of whether you'll be approved or declined for credit before you apply and leaves no mark on your credit score.
This is the type of search used by MoneySuperMarket's eligibility checker. 
The following table shows the difference between a hard and soft credit check 
|   | Soft search | Hard search |
| --- | --- | --- |
| You can see it on your own credit report | | |
| Lenders and organisations can see it on your credit report |   | |
| It is recorded when you check your own credit report | |   |
| It is recorded when an identity check is carried out | |   |
| It is recorded when you apply for credit |   | |
| It is recorded when you apply for a utility contract |   | |
| It will stay on your credit record for 12 months | | |
When will a hard credit check be used? 
 A company may carry out a hard search on your credit report when: 
You apply for a loan, credit card or mortgage 

You apply to open an account with a utility company 

You apply for a pay-monthly mobile phone contract 

You apply to rent a property 
How long will a hard check stay on my credit record?  
Most hard searches stay on your credit report for 12 months. The more credit applications you make, the more hard checks will appear on your credit report. This can influence your credit score and affect the likelihood of you getting credit in the future. 
Lots of credit applications in a short space of time may make companies think you're in financial trouble, that you rely too much on borrowing, or that you're a high-risk customer. 
If you have had debt problems in the past and you have a low credit score you can take steps to boost your score over time to improve your chances of getting better credit deals. 
Other useful guides  
Want to find out more about how credit scores work? We have a range of helpful guides: 
Check your credit score with Credit Monitor 
If you don't know your credit score you won't have the full picture when it comes to your finances.
A poor credit score may mean you won't get the best deals and you could even be rejected for credit cards, loans and mortgages. 
You can check your credit score for free with MoneySuperMarket's Credit Monitor. It will help you spot and correct any errors and provide hints and tips on how to improve your rating.