What do you do when you put the wrong fuel in your car?
Putting the wrong type of fuel in your car is surprisingly common – and you can cover yourself against it
What is misfuelling?
Misfuelling is the simple mistake of putting the wrong type of fuel in your car at the petrol station. It's much more serious if you put petrol into a diesel car than vice versa, but you should follow the steps below regardless of the circumstance.
It is very bad for the engine if you turn it on before you realise you've used the wrong fuel, but there are solutions if you catch it in time.
Misfuelling is a surprisingly common problem. The RAC estimates that around 150,000 UK drivers put the wrong type of fuel in their car every year, so you're in good company!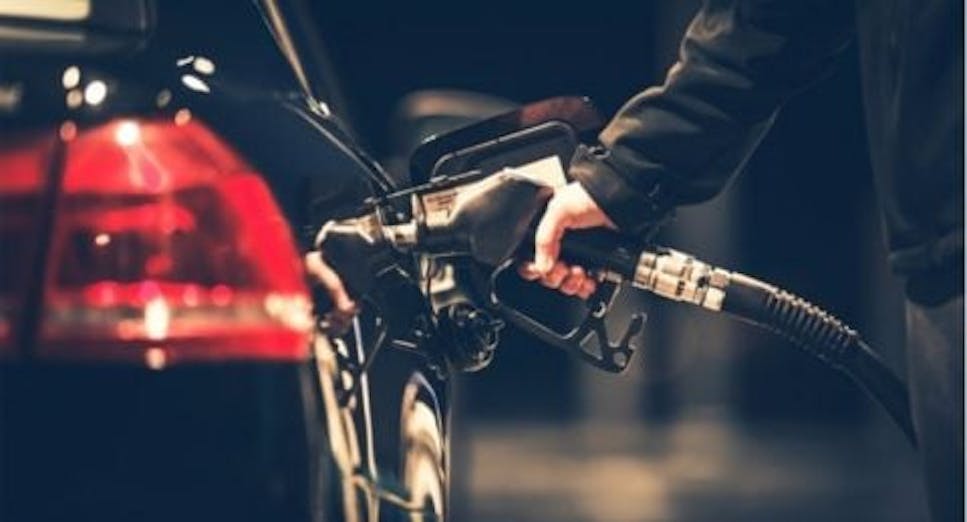 What should I do if I put the wrong fuel in my car?
If you've noticed that you've filled your car with the wrong fuel at the pumps, do not turn on the ignition – this causes the most serious damage from misfuelling.
If you've already driven away from the petrol station, find a safe place to pull over as soon as possible and then turn the engine off.
After the car is off, follow these steps:
Take the key out of the ignition

Put the car into neutral and move it somewhere safe

Check your insurance documents to see if you have breakdown cover or misfuelling cover

If you are covered, call your insurer

Call a breakdown service – if you're not a member, you will probably need to pay for the call-out
What happens when you put petrol into a diesel car?
Putting petrol into a diesel car is a much more serious problem than putting diesel into a petrol car. However, the damage can be limited by making sure the engine is switched off and the keys are out of the ignition – but it's also a good idea to check if your car insurance policy includes misfuelling cover. These are the signs to look out for:
There's a banging sound when you accelerate

Your exhaust gives off too much smoke

Acceleration is slower than normal

Your engine light goes on

The engine cuts out
Diesel cars use their fuel as a lubricant, helping to prevent wear and tear on the moving parts. Adding petrol to the mix dissolves the lubricant, and when you turn on the ignition, this solvent causes a lot of friction in the engine.
It will quickly damage the system, especially the fuel lines and pump. Worse still, repairs are normally expensive, and you may even be forced to replace the whole fuel system.
What happens when you put diesel into a petrol car?
Accidentally putting diesel in a petrol car is less severe, but you should still turn the engine off as soon as you can and check with your insurer if you have misfuelling cover in place.
The diesel infiltrates the spark plugs and fuel system, which causes the engine to smoke and cut out – it might not even start at all.
What is E10 fuel?
E10 fuel or E10 petrol is a new standard grade of petrol that was rolled out in Great Britain in September 2021. In Northern Ireland, this was introduced early this year.
What is the difference between E10 and E5 petrol?
E10 petrol contains up to 10% ethanol, a renewable fuel that will help petrol vehicles lower their carbon dioxide emissions. E5, the fuel that has been used up until this change, is only up to 5% ethanol.
Will E10 fuel work in my car?
Any cars newly manufactured since 2011 are required to be compatible with E10 petrol, while many cars and motorcycles that were manufactured in the late 1990s and later are also likely to be compatible.
The government estimates that 95% of petrol-powered vehicles will be able to run on E10 petrol*. However, this won't always be the case – you may find the following vehicles are not compatible:
If your vehicle isn't, then you'll still be able to use E5 – you will just need to purchase 'super' grade petrol instead.
The government have a useful tool that lets you check if your vehicle can use E10 fuel.
*Figure from government website
What happens if I misfuel my car with E10 petrol?
If you put E10 fuel in an incompatible car, it may cause damage over an extended period of time – even if it still runs in the short term.
Does car insurance include misfuelling cover?
A few car insurance policies include misfuelling cover as standard, but many insurers will ask you to pay a monthly small surcharge for cover as an optional extra.
Some insurers do not offer misfuelling cover at all.
A decent misfuelling insurance policy should pay for the following:
Draining and cleaning the fuel tank, either at the petrol station or at a service centre

Reimbursing some or all of the cost of the contaminated fuel
However, some policies won't pay out if you've driven further than a specified distance while using the wrong fuel – so it's sensible to check with your insurer what their terms are for misfuelling cover.
Compare misfuelling cover
The best way to get a good deal on misfuelling cover is to compare car insurance using MoneySuperMarket.
We compare policies from dozens of insurance companies. All you have to do is give us some information on you, your circumstances, and your car – we'll do the rest. If you want misfuelling cover, make sure to specify that on the form.