What is car insurance fronting?
Car insurance fronting – where someone declares themselves as the main driver of a car even though it will be someone else – is illegal. But what can you do to avoid it and keep the cost of insurance down legally if you're a younger driver?
What is fronting?
Put simply, fronting in car insurance is when someone – often a parent or older driver – falsely claims they are the main driver of a vehicle when in fact it is a younger, or more inexperienced driver who will be driving the car the most.
Fronting can be tempting to cut the price of expensive car insurance for children, as main driver policies are more expensive for younger motorists. However, fronting is illegal, and if an older motorist is falsely naming themselves as the main driver of a car then the insurance policy can be invalidated and as a criminal offence, it can be punishable in court.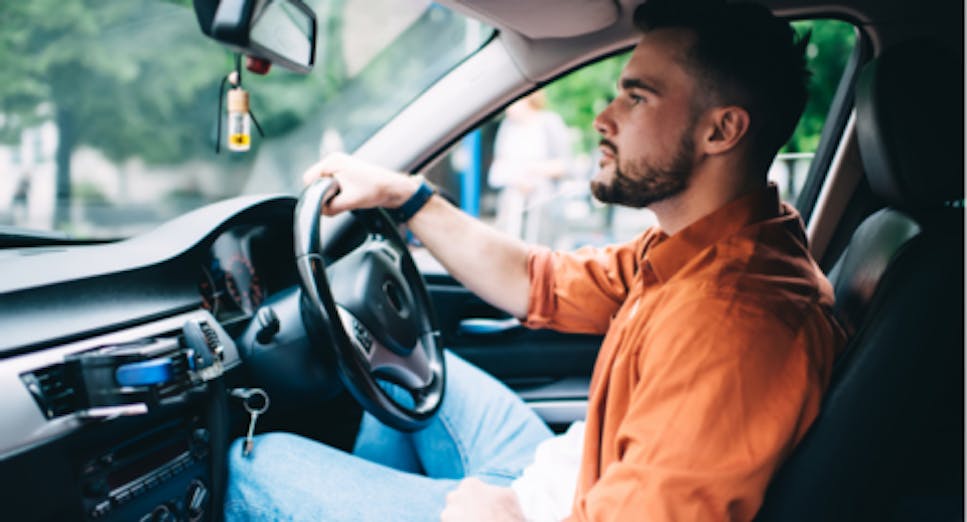 Who is the main driver of a car?
The most straightforward way to determine the main driver of a car is to ask yourself who drives it the most. That person should be identified as the main driver on any insurance policy.
If, for example, you drive to and from work every day in the car, then you are considered the main driver. However, if your child takes the car to university or away from the family home, then they would be the main driver and would need to register the insurance to their own address.
The main driver is typically the owner or registered keeper of the vehicle but not always. If you're in any doubt, ask your insurance provider.
Why is car insurance for young drivers so expensive?
Younger drivers tend to attract higher premiums because they are seen to be riskier on the road. This is because they are statistically more likely to be involved in an accident, make a claim or have a claim made against them. 
What happens if I am caught fronting?
If you are caught fronting then any claims you make will be questioned and probably denied, and your cover will become invalid. If third parties were involved and they make a claim against your insurance, your insurer will be obliged to pay them, but it then may recover the costs from you. Your insurer may also cancel your policy, leaving potentially both the younger and older driver without insurance.
However, because fronting is a criminal offence, it's highly possible you'll be prosecuted for fraud and end up in court or with a criminal record. You could also risk a hefty fine and points on your licence.
The effect of this is that you will find it hard to get an affordable insurance policy in future and may have difficulty obtaining credit for other financial products, such as loans or credit cards.
How can younger drivers get cheaper car insurance?
Fortunately, there are legal ways to cut the cost of car insurance for younger drivers.
For instance, a younger driver could add a parent or older, more experienced driver as a named driver on their policy. A named driver is insured to drive a vehicle in which another person is classed as the main driver, with the same level of cover as the main driver.
An alternative is for a younger driver to be added as a named driver to a parent's policy but only if they are using the car occasionally. This will reduce the cost of insuring a younger driver, but it will increase the premium for the main driver and of course the younger won't be able to regularly drive the vehicle. If a claim is made when the younger driver is using the car, it is also likely to affect the main driver's no claims discount.
Younger drivers could also consider telematics insurance. This is where technology is fitted to the car allowing the insurer to monitor where, when and how the car is driven. If you drive safely, it can demonstrate to the insurer that you are a sensible, skilful driver, and bring down the price of premiums.
Compare car insurance for younger drivers
The easiest way to find cheaper car insurance is to compare quotes with MoneySuperMarket. Just tell us a little about yourself, the car you want to insure and your driving history, as well as that for any other drivers you're adding to the policy.
We'll put together a list of quotes tailored to your requirements. You can browse and compare by the overall annual and monthly cost of the policy, the level of protection you'll get and any extras included in your cover.
Once you've found the right policy, click through to the provider to finalise your purchase. As with any insurance product you should remember that the cheapest policy isn't always the best – we recommend balancing cost with the level of cover you get to ensure you have the right protection at the best price.