Should I pay monthly or annually for car insurance?
Paying annually for car insurance might mean a bigger initial payment, but it does work out cheaper - here's why
Should I pay monthly or annually for car insurance?
Most insurers will allow you to pay for car insurance in one of two ways: with a lump sum payment that covers the next 12 months, or in 12 (or sometimes 11) monthly instalments. 
If you choose to pay monthly car insurance, you are essentially taking out a 12-month loan with the insurance company. As such, you will pay interest on the amount borrowed, which will increase the total amount you pay for your car insurance. 
Annual premiums can generally be paid by credit or debit card. But to pay monthly car insurance, you'll have to make an initial payment and set up a direct debit for the remaining payments. From then, it's your responsibility to ensure that there is enough money in your account to cover these payments. Failing to do so could lead to your cover being cancelled and could also damage your credit score.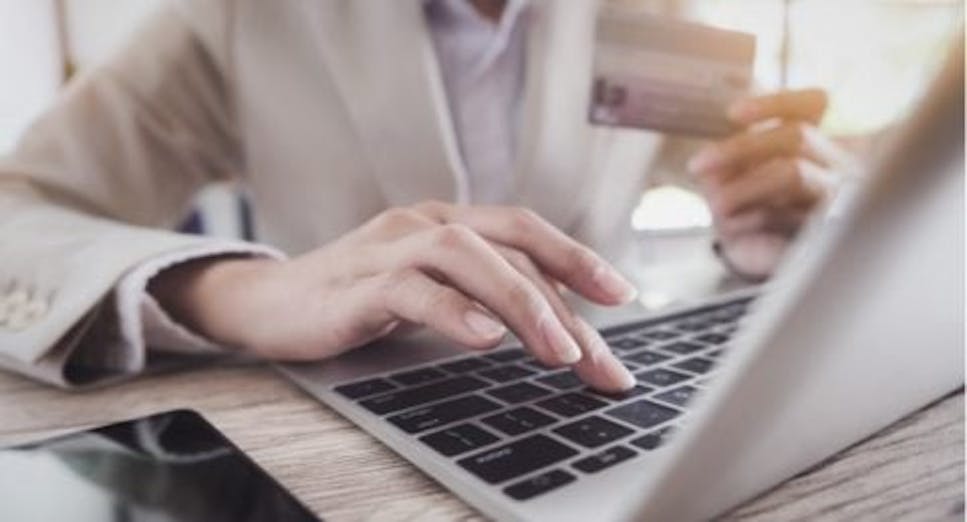 Is it cheaper to pay monthly or annually for car insurance?
If you can afford to pay for your car insurance in one go, that is almost always cheaper than choosing to pay monthly car insurance. That's because, by paying a lump sum upfront, you avoid entering into a credit agreement that involves paying interest on the premium calculated by the insurer. 
MoneySuperMarket data indicates that a typical motorist can save more than £200 by paying annually, with some motorists, such as young drivers, looking at much larger savings because their premiums are so high. Yet, almost half of the people who take out car insurance with MoneySuperMarket choose monthly payments.
Paying monthly for car insurance: the pros and cons
The main advantages of choosing to pay monthly car insurance are:
You can spread the cost of cover over the course of the year

You can avoid the cost of car insurance putting strain on other areas of your budget

You may be able to improve your credit score if you stick to the repayment plan (although having a low score often means you could pay even more for cover).
The main disadvantages are:
You will pay more for cover than you would if you paid annually

Your application credit check will show up on your credit file

You will damage your credit score if you miss one or more payments which could also leave you without insurance.
Paying annually for car insurance: the pros and cons
The main advantages of paying for car insurance annually are:
It is cheaper as there is no interest to pay

Paying annually means most insurers only run a soft credit check (that leaves no mark on your credit report)
The main disadvantage is that you'll have to cover the whole premium in one lump sum.
Do I have to pay a deposit when I take out car insurance?
Effectively, yes. You can't take out car insurance without making a payment of some kind. If you choose to pay monthly car insurance, you will usually have to make a larger first payment of between about 15% and 25% of your total premium. The remainder of the cost of cover will be split equally over the next 10 or 11 months. 
Some providers market their monthly car insurance policies as "no deposit car insurance". However, this simply means the total cost is split equally over the 12 months of the policy term. You will still have to make the first, albeit potentially smaller, payment to get insurance.
If I choose to pay monthly car insurance, will this affect my credit score?
A pay monthly car insurance contract involves entering into a credit agreement under which you agree to pay a certain amount each month, which therefore includes a credit check that will show up on your file. Too many checks of this kind can have a negative impact on your credit score, as will failing to make any of the agreed repayments on time. 
However, if you make all the repayments, this could help to boost your score – especially if it is quite low. You can check your credit score for free, and find out more ways to improve it, via MoneySuperMarket's Credit Monitor service.
Can I get car insurance with a poor credit rating?
Your credit score is more likely to affect your application for pay monthly car insurance than for an annual insurance policy. This is because the provider is essentially setting you up with a 12-month loan, so it will run a full credit check on you to investigate your financial situation and assess the likelihood that you will make the monthly payments on time. 
So if you have a low credit score, the amount the provider wants you to pay in interest may be increased – thereby further increasing the cost of your insurance. If you have a very low credit score, you could even be turned down altogether.
Do I have to stick to a 12-month payment plan for my car insurance?
If a 12-month payment isn't within your budget, whether that be monthly payments or an annual policy, you can opt for a shorter policy. Doing so allows you to spend more time shopping around for cheaper quotes, and it's handy if you don't require your vehicle for 12 months. However, it's essential that you always have a policy in place for your car, as it's illegal to drive uninsured – so you'll need to find cover or declare SORN.
Not every insurance provider offers a shorter policy, but it's worth comparing quotes for temporary car insurance. If you are only planning on using your car for the next seven months, for example, you can opt for this instead of paying more for a 12-month policy which you don't need.
Will I get a refund if I cancel my car insurance before the 12-month period ends?
Normally, you have a cooling-off period when you take out car insurance, usually lasting 14 days, where you can cancel the policy for a refund with the days you were insured subtracted from the price. Outside of this, though, it can be slightly different.
If you selected an annual payment, you will typically receive a refund which is worked out on a pro-rata basis, not forgetting extra fees. This means that you will be refunded for the remaining months on the policy that you don't need, but you will likely need to pay a cancellation and administration fee.
If you chose to pay monthly car insurance, a refund isn't always possible. In some cases, you may have an additional charge for the time you were covered from your policy, and a cancellation and administration charge to add to that.
It's worth noting that any extras you pay for, like windscreen cover or personal belongings cover, generally aren't included in the refund.
How can I reduce the cost of car insurance?
If you pay monthly car insurance, this reduces the initial outlay you have to make but increases the cost overall. There are ways to cut the cost of car insurance, though. These include:
Agreeing to pay a higher voluntary excess towards any claims

Choosing a car in one of the lower insurance groups

Taking out fully comprehensive cover, which is often cheaper than third-party-only policies

Considering specialist car insurance, such as telematics cover or pay-as-you-go policies

Shopping around for the best deal each and every year
Compare car insurance quotes
However you pay for car insurance, it's vital to shop around every year to get the best deal, rather than simply accepting your existing insurer's renewal quote. You can find great deals that suit your needs from a range of providers quickly and easily with MoneySuperMarket. 
Just tell us a bit about you, your car, and the type of cover you want, and we'll show you a list of suitable quotes to compare. When making your choice, you can switch between annual and monthly payments to see what difference it makes to the cost of the policy you are considering, so you can select the policy plan that suits you best.