What are non-fault claims and do they affect your car insurance?
What happens when you need to make an insurance claim for a car accident that was not your fault? MoneySuperMarket explains all you need to know.
If you are involved in a car accident that was not your fault, it should be fair to assume that you shouldn't have to pay for any damage and that it shouldn't lead to higher insurance premiums.
Unfortunately, it's not quite as straightforward as that. This guide explains everything you need to know about non-fault claims.
What is a non-fault claim?
A non-fault claim is made when you are not to blame for an accident. In this case, your insurer can recover the total cost of the claim from the person whose fault it was. Essentially, it is the opposite of an at-fault claim where you are liable for any damage.

There are also cases where you may not be at fault and there is no third party to claim against. This could be, for instance, when an animal runs into the road or someone hits your car and drives off. Sadly, in this scenario, you become liable. Therefore, it is classed as an at-fault claim.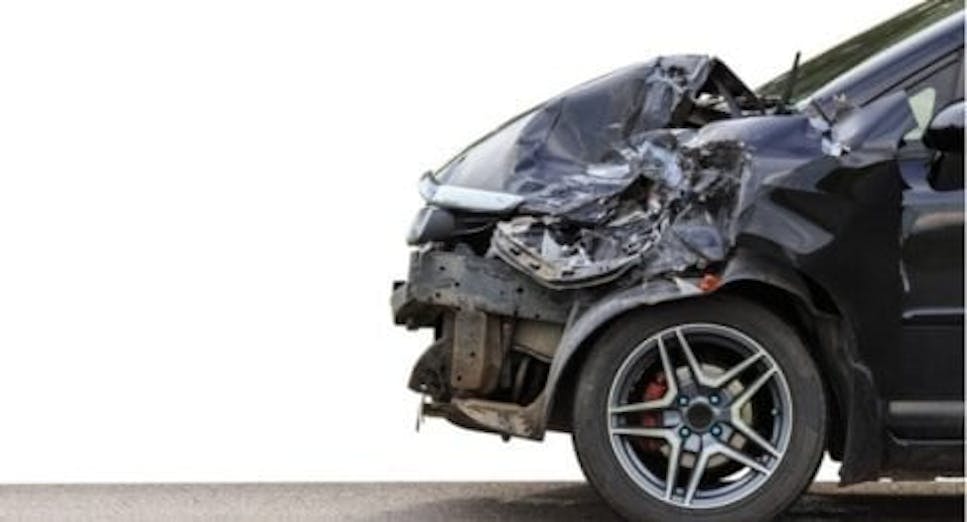 Do I need to declare a non-fault claim?
Yes, you must declare any accident that you're involved in, even if it is not your fault.

Most insurers have clauses in their policies requiring you to let them know about any accidents you've been involved in for the past five years. This doesn't just mean cars and could include vans and motorcycles too.

Failure to report something your insurer later finds out about could invalidate your policy.
Does declaring a non-fault claim affect my insurance premium?
Yes. Your premiums could go up after you've declared a non-fault claim. This is because your insurance provider may decide that the reason for the claim is more likely to happen again, even though it wasn't your fault.

For example, if your car was struck while parked, your insurer might think your chosen spot is riskier. Alternatively, if someone collides with you on your commute, they may consider your everyday routes to be more dangerous.
Do I lose my no claims bonus if someone hits me?
Unfortunately if you make a claim on your own car insurance policy you will almost certainly lose your no-claims bonus even if the accident was not your fault.

Does a non-fault claim affect my no-claims discount?
As a motorist, your no claims discount makes a massive difference to the cost of your insurance premium, and positively a non-fault claim shouldn't affect your your no-claims discount.

You can use our handy no-claims discount tool to work out how many of the years you've built up will be recognised by your insurer.

How do I know whether I'm at fault for an accident?
Deciding who is at fault after a road traffic accident is a determining factor in which party is responsible for paying the damage. In other words, it is the difference between a non-fault claim and an at-fault claim.

Therefore, it's important that the accident is correctly assessed to ensure the correct driver accepts the blame.

The first step is to determine whether traffic laws have been broken. For example, did a driver jump a red light or were they travelling too fast? Often, it is unclear or contested. While there might be evidence, such as skid marks on the road, witness statements logged with the police can also be vital in supporting a claim.

If a driver apologises for hitting the other party or admits to not seeing them, it can be seen as an admittance of guilt and apportioned against them.

The driver's insurance company will make the final decision including on any pay-out. If you disagree, you can contest it in writing. If you're still unhappy with the outcome, you have a right to take your complaint to the Financial Ombudsman Service.
Does my level of insurance affect my non-fault claim?
No, fully comprehensive insurance covers you for all types of damage to your vehicle and medical treatment for injuries, whether or not you're at fault.

If the accident was the other driver's fault, you would normally be entitled to claim under their third-party insurance policy.

If the other driver isn't insured, you may still be able to claim through the Motor Insurers' Bureau. This has been set up to compensate victims of accidents caused by drivers who either aren't insured or can't be found.
Is it worth making a car insurance claim when it is not my fault?
If the accident is not your fault, you need to establish whether you can get the other party to pay for the damage. Ideally, the liable party will cover the cost of repairs to your vehicle. But if they are uninsured, you will have to decide whether to claim on your own insurer.
If the damage is minor, you might decide it is not worth making the claim because it will push your premiums up in the future. It also could be that the pay-out will not be much more than the excess.
You may also be interested in adding cover for legal expenses to your car insurance policy.
What happens if someone makes a claim against my car insurance?
Making a claim will almost always lead to an increase in your car insurance premium, whether it was your fault or not. Luckily a non-fault claim won't affect it as much as an at-fault claim will.
Do I pay excess if I damage another car?

You only pay car insurance excess when you make a claim on your own insurance. You don't pay excess if you make a claim on someone else's insurance, or if someone else (a "third party") makes a claim on your insurance.

Ways to find cheaper car insurance
Finding cheaper car insurance is quick and easy by comparing providers at MoneySuperMarket. Just tell us a bit about yourself, your driving history, and the vehicle you want to insure. We'll return a list of quotes tailored to meet your needs.
You'll be able to compare policies from a range of providers by the overall cost, the level of cover you'll get, and the excess you'll need to pay to make a claim. Once you've found the right policy, just click through to the provider to finalise your purchase.

As with any insurance, the cheapest available policy won't always be the most suited to you. We recommend aiming for a balance between the level of cover and cost to ensure you end up neither out of pocket nor underinsured.