Adding other drivers to your car insurance
Adding an experienced driver to your car insurance policy can help you get cheaper cover, but it might not be useful for everyone
What is a named driver?
A named driver is someone who is insured to drive a vehicle in which another person does most of the driving. When driving that vehicle, the named driver will have the same level of cover as the main driver. They may also be referred to as an additional driver.
When you compare car insurance with MoneySuperMarket you'll be allowed to include up to three additional drivers on your policy. You'll be asked to give some details about the drivers you add, and you'll need to pick the 'main driver'.
If you already have a car insurance policy and you want to add a driver, you'll need to contract your provider and give them the necessary information about the new driver and their motoring history. Depending on the provider you're with, there may be a small charge for making changes to the terms of your policy.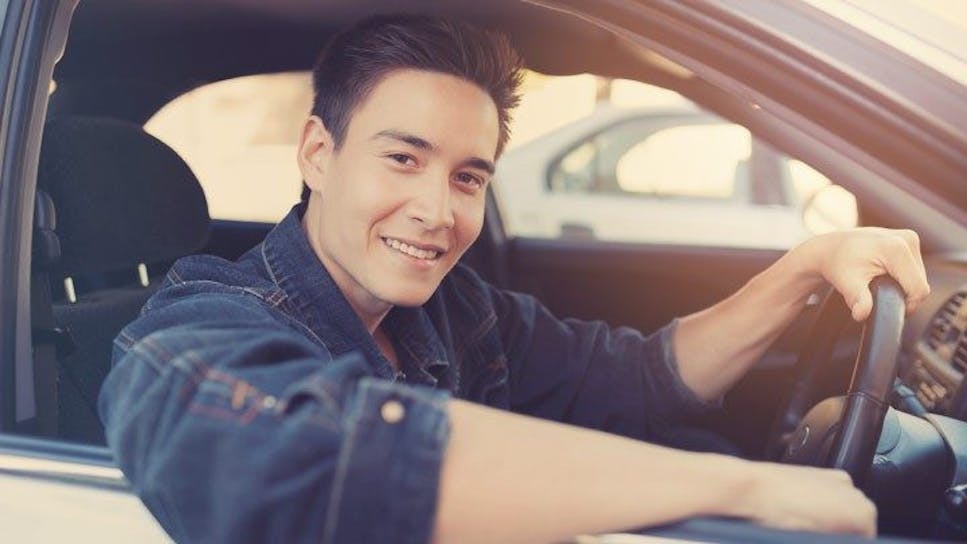 What is the main driver on a car insurance policy?
The main driver on a car insurance policy is the person who'll be doing most of the driving. This won't always be the policy holder, but it will be a big factor in the size of the premiums you'll end up paying.
Can I drive someone else's car without being a named driver?
Some car insurance policies will give you cover for driving someone else's car without having to be a named driver – however you're likely to only get third-party insurance. For more comprehensive cover you'll need to be a named driver.
What happens to my no-claims bonus if I add a named driver?
Adding a named driver to your car insurance policy won't change the way your no-claims bonus is accumulated. However it does mean your bonus is likely to be affected if the other driver has an accident and makes a claim, as it will still be made on your policy.
Your named driver also probably won't be able to build up their own no-claims bonus, which might put young drivers off being added to their parent or guardian's policy. They might still be able to earn a discount on their premiums if they stick with the same insurer when they eventually take out their own policy, based on their driving history as a named driver on your policy.
Who is named driver car insurance for?
Named driver car insurance is generally useful for younger drivers who already face high premiums because of their age and associated risk factor. It can help reduce the cost of cover because:
What is fronting in car insurance?
Fronting is when you declare a safer driver as the main driver on a policy even though they'll be doing less driving, in order to get cheaper premiums. It is considered to be car insurance fraud.is the practice of
Sometimes parents and guardians will take out a car insurance policy in their own name and let their child use the car in order to avoid paying higher premiums associated with younger drivers. This is illegal – your policy could be invalidated and you could even be prosecuted for insurance fraud.
What level of cover can I get for a named driver?
When you add a named driver to your car insurance policy, you'll both be covered to the same degree depending on your choice between:
What extras can I add to a car insurance policy with a named driver?
You and all other drivers on your policy will be covered to the same level, including any of the following extra policies you might choose to add:
How much does car insurance cost with a named driver?
Adding a named driver often makes the premiums cheaper because it's assumed you'll spend less time driving, since the car is shared. This reduces your probability of having an accident and making a claim, which is reflected in cheaper car insurance quotes.
However it will depend on the driver you're adding to your policy:
If you're an experienced driver and you add a younger driver to your car insurance, they will save money on premiums, but yours will go up as inexperienced motorists are statistically more likely to be involved in an accident

If you're a young driver and you're adding an older or more experienced motorist, your premiums will fall as it indicates to insurers that you won't be doing all of the driving
How else can I lower my car insurance premiums?
Aside from adding an experienced driver to your policy or adding yourself to an experienced driver's policy, you should also consider the following ways to get a cheaper car insurance quote:
Compare cheap car insurance quotes
The easiest way to find cheaper car insurance for named drivers is to compare quotes with MoneySuperMarket. All you need to do is tell us a little about yourself and your driving history, as well as the same for any other drivers you're adding to the policy – just choose 'yes' when asked if you would like to add any additional drivers.
You'll also be asked to give a few details about the car you want to insure, and once we've got the necessary info we'll put together a list of quotes tailored to your requirements. You'll be able to browse and compare by the overall annual and monthly cost of the policy, the level of protection you'll get and any extras included in your cover.
Once you've found the right policy, just click through to the provider to finalise your purchase. As with any insurance product you should remember that the cheapest policy isn't always the best – we recommend balancing cost with the level of cover you get to ensure you have the right protection at the best price.