Does your insurance include courtesy car cover?
A courtesy car can come in handy if your car is being repaired. Here's how being insured to get a courtesy car can help you stay on the road
What is a courtesy car?
A courtesy car is a temporary car you can use while your car is being repaired. It's provided by your garage or your insurer, so you can keep driving even if your own car is out of action.
Plenty of people depend on their cars every day – and if that's you, it's a good idea to make sure your car insurance comes with courtesy car cover.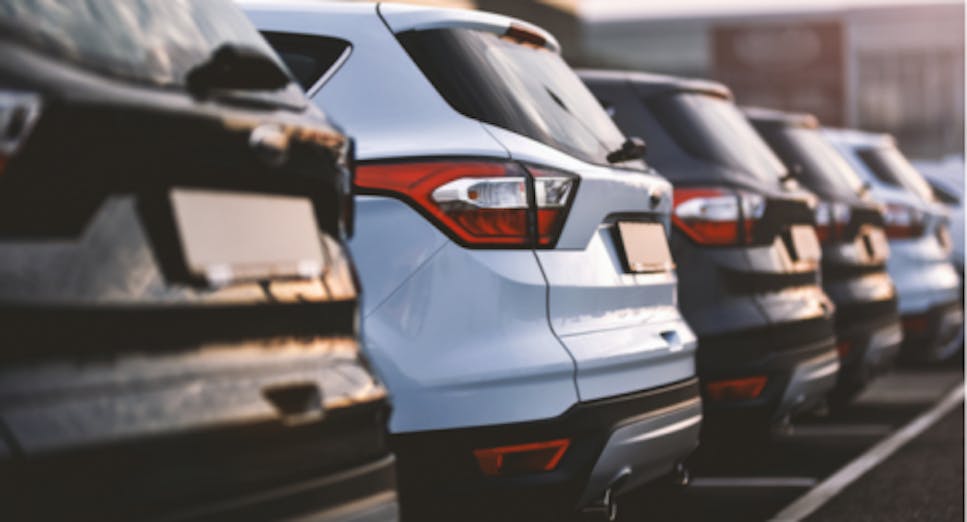 Will my car insurance give me a courtesy car?
If you have fully comprehensive car insurance, it's more likely than not that a courtesy car will be included in your policy. If you're not sure, check your policy document – it'll let you know if your car insurance includes a courtesy car.
If you don't have fully comprehensive cover, or if a courtesy car isn't included, you might be able to include it as an optional add-on. It'll cost you a little extra – but it could save you the cost of hiring a temporary car if your vehicle needs to be repaired.
When might I not get a courtesy car?
In some situations, your insurance might not cover you for a courtesy car. Some of these include:
If your car is stolen, rather than damaged in an accident

If your car is written off

If the damage is only to your car's windscreen or windows
What courtesy car will I get?
In general, the courtesy car you get will be decided by your garage. Don't expect anything too flashy – odds are you'll get a small, cheap, modest car that will do the job while your main set of wheels is being repaired. However, some policies offer a 'like for like' courtesy car. This means that if, for instance, your car is a 7-seater, you should be offered one with a similar capacity.
Can I choose my courtesy car?
In most cases, no. Your courtesy car will be provided by the garage that's carrying out the repairs. If they have a range of different cars available, you might be able to choose the one you prefer – but if driving a particular type of car is important to you, it's best to make sure that your policy makes clear that your courtesy car is similar to your own vehicle. This is known as a 'like for like' policy.
Am I insured to drive my courtesy car?
You still need insurance to drive a courtesy car. Luckily, if your courtesy car is included in your insurance, your insurer should automatically cover you to drive it. If you're getting a courtesy car but it isn't through your insurance, though, it's essential to make sure you're fully insured. Driving any car without insurance is illegal, so you might have to buy some extra cover.
Are my named drivers covered to drive my courtesy car?
Most insurers will automatically cover anyone who's included in your insurance to drive a courtesy car – so if you have named drivers, they should be insured too. But again, if the courtesy car isn't being provided through your insurance, you might need to cover it separately.
How do I get a courtesy car after an accident?
If you're involved in an accident, you should get your courtesy car through your garage. The garage will examine your car and decide if it needs repairs – and if it does, they'll offer you a temporary replacement so you can keep driving while it's being fixed up. Keep in mind that your insurer is likely to have a list of approved garages, though. If you take your vehicle somewhere that isn't on their list, they won't cover the cost of the courtesy car.
Do I get a courtesy car if the accident is my fault?
If you have courtesy car cover with a fully comprehensive car insurance policy, then you should be able to get a temporary replacement car even if the accident was your fault.
But if you only have third party cover, things get trickier. If the accident was the other driver's fault, you'll be able to claim for a courtesy car on their insurance. If it's found to be your fault, you might not get a courtesy car unless you have it as an add-on to your insurance.
Do courtesy cars have black boxes?
If you're offered a courtesy car after an accident, you can use that car just like you would your own – but it still belongs to the garage, and they might want to keep tabs on it. Some garages might fit their courtesy cars with black boxes, also known as telematics – electronic devices that collect information on how the car's being driven. Some garages worry that people might be less cautious when driving a car they don't own, so they fit these devices to encourage safe driving.
What happens if I crash a courtesy car?
It can happen – your courtesy car is unlikely to be set up the way you're used to, and when you're driving an unfamiliar vehicle there's always an increased chance of an accident. If you crash your courtesy car or damage it in an accident, you'll be covered by your insurance – so long as you have a fully comprehensive policy. You'll also get another courtesy car. Just remember that you'll still have to pay your excess to cover a portion of the repairs – so drive safe!
How much does courtesy car cover cost?
You shouldn't have to pay more than £50 for courtesy car cover – and if your car's in the garage for weeks or more, that could save you hundreds of pounds on renting a replacement.
But in fact, with some insurance policies, you might not have to pay at all. Many fully comprehensive car insurance policies include a courtesy car as standard – so you can get your courtesy car absolutely free.
What should I look out for when getting a courtesy car policy?
When you get courtesy car cover, it's always worth reading the policy document in full so you know exactly what you're getting. A few questions to keep in mind include:
How long will I get to keep the courtesy car for? Is there a maximum number of days per year?

Will I get a courtesy car if my vehicle is stolen or written off?

Am I guaranteed to get a 'like-for-like' courtesy car – one that's broadly similar to my normal car?

Will I have to get a courtesy car from an approved garage?
How do I get a quote that includes courtesy car cover?
With MoneySuperMarket, it's easy to find insurance that includes everything you need. When you compare quotes, you'll be able to see exactly what's included, what isn't, and what you can add on as an optional extra – and that includes courtesy car cover.
Simply tell us a little about yourself and the car you want to insure, and we'll put together a list of quotes tailored to your needs. You'll even be able to filter your results to only show policies that include a courtesy car.