What is SORN and how does it work?
You can use a Statutory Off Road Notification (SORN) to declare your car 'off road' if you don't use it and don't want to insure it. Here's how
Every car on the road needs to be taxed and insured – but if you aren't using your car at the moment, this could be a waste of your money. Luckily, an easy way to legally take your car off the road is to declare a Statutory Off Road Notification (SORN), so it won't cost you a penny until you start driving it again.
Our guide gives you a quick rundown of everything you need to know about how to declare SORN on your car, and what the rules are while your car is off the road. Plus, we'll let you know how you can get your car back on the road again.
What does it mean to declare SORN?
SORN stands for Statutory Off Road Notification, and it's a way of telling the government you've taken your car off the road. This means that you don't have to pay for vehicle tax or keep your car insured. 
Once you declare SORN for your vehicle, you can't drive it on public roads. It's also illegal to park a SORN car on the street, so your car will have to be in a garage or driveway before you can declare a SORN.
There might be some other situations where you need a SORN for your vehicle. For instance, if your car insurance expires and there's a delay with your new policy, you'll need a SORN on your car until it's fully insured, or else you'll be breaking the law.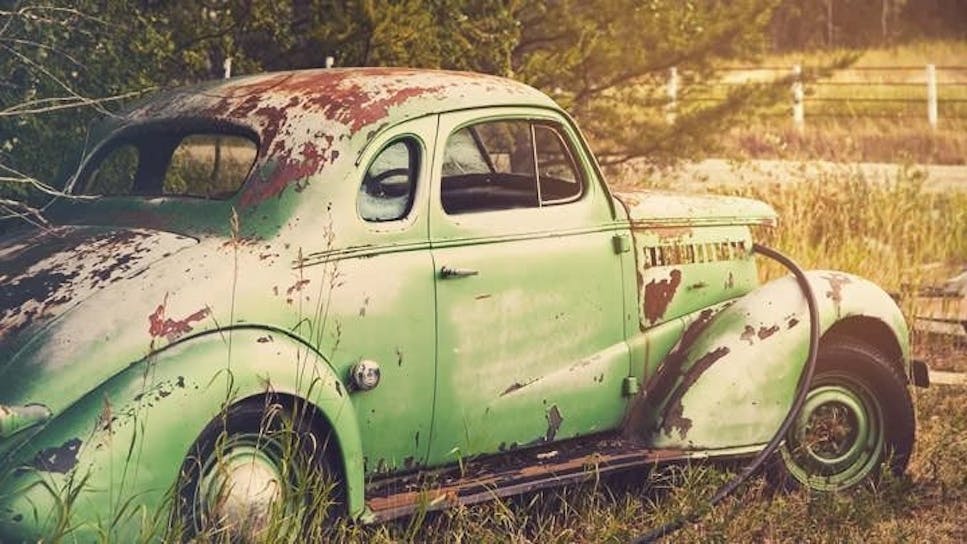 How do I declare SORN for my car?
Getting a SORN couldn't be simpler. There are three main ways to SORN your vehicle:
Online, through the 

Phoning the DVLA on 0300 123 4321

Sending a 

by post
There are a few pieces of information you'll need when making a SORN. To declare SORN, you have to provide one of the following:
The 16-digit reference number from your V11 reminder – this is the letter the government sends when you need to renew your vehicle tax

The 11-digit reference number from your V5C – this is your car's logbook
It's still possible to declare your vehicle as SORN without a V5C. If you've just bought the car, you might not have a full logbook yet. However, you can also use the reference number from your V5C/2, which is the slip the seller should have given you when you made the purchase. Otherwise, you can apply for a new one through the government's website – although this does come with a £25 fee. 
How long does it take to SORN my car?
Getting a SORN doesn't take long, but it depends on exactly how you've made your application.
If you've used your V5C reference number, your SORN should start immediately

If you've used your V11 reference number, your SORN starts on the first day of the next month

If you've sent a form by post, your SORN starts from the date you put on the form
Just remember, you can't backdate a SORN – so your car needs to be fully taxed and insured right up until it's officially taken off the road.
Do I have to pay to SORN my car?
No, getting a SORN for your car is completely free. However, if you get your SORN over the phone, calls should be charged at your normal rate.
If you've already paid for a year of vehicle taxes, you'll be refunded for a full months of remaining tax as soon as your SORN takes effect. 
How long does a SORN last?
Once you've got a SORN, it lasts as long as you need it to. There's no need to renew or update it, as long as you're keeping your car off the road. 
One thing to keep in mind though: SORN doesn't transfer between owners, so if a SORN car changes hands and you still don't want to use it, you'll need to take it off the road again. 
Why do I need to declare SORN for my car?
Getting a SORN for your car is strictly optional – if you've mostly stopped using it but you think you might want to take it for a drive at some point in the near future, it might be more convenient to keep it on the road. The benefit of getting a SORN is that you no longer need to pay taxes and insurance.
If you do stop insuring your car, though, it is absolutely essential to declare SORN. The law says that every car on UK roads needs to be taxed and insured, whether or not you're actually driving it. As far as the government's concerned, keeping an uninsured car in your driveway is just as illegal as driving uninsured – that is, unless it has a SORN.
You'll also need to declare SORN if you've decided to scrap your car or break it down for parts. Of course, you won't want to keep paying for a car that no longer exists – but as far as the government's concerned, you're simply not paying your taxes. Getting a SORN simply lets them know that the car won't be on the road any time soon.
What happens if I don't SORN my car?
If you stop paying vehicle taxes without getting a SORN first, you're breaking the law. If this occurs, you'll have to pay a fine. You'll also be charged the tax you owe, at 50% above the normal rate. These days, it's almost impossible to get away with not paying road taxes: government keeps a record of all untaxed vehicles and sends out fines automatically every month.
Can I drive a SORN car?
It's illegal to drive a car once it's been taken off the road. If you're caught driving a car with a SORN, you could be charged up to £1,000 or even prosecuted. There are only two exceptions to this rule:
You're allowed to drive a SORN car on private property

You can drive a SORN car to a pre-booked MOT appointment
How do I get my SORN car back on the road?
Putting your SORN car back on the road is even simpler than taking it off. All you need to do is get it insured, start paying vehicle taxes again, and you're good to go.
If your car's been off the road for a while, its MOT might have expired. You'll need to have a valid MOT before you can legally drive again, but you're allowed to drive your car to a registered MOT centre to get it checked while it's still in SORN. Just make sure that you book your appointment in advance, and keep some record of your appointment with you. That way, if you get pulled over, you can prove you haven't been driving illegally. 
If I declare SORN, do I still need to get an MOT?
If your car is SORN, you don't need to get an MOT – even while it is sitting in your garage. You needn't worry when your existing MOT expires; but if you wish to drive your vehicle again, you need to make sure that you have an MOT.
It's essential to book an appointment if your existing MOT expires by the time you want to get your car back on the road. But to do this, you need to have an insurance policy in place.
How can I maintain my car while it is SORN?
When you haven't used your vehicle for a long period of time, it's possible that it could be damaged due to lack of use, as the fluids aren't being circulated through the system regularly. So, before driving your vehicle, it's important to check that it is healthy. Prior to storing your vehicle, there are several things you need to do:
Ensure the fuel tank is full – doing so will stop water from condensing in the tank.

Flush the radiator and use antifreeze– this will prevent fluids from freezing if you're storing your vehicle for a particularly long period of time and it will protect the parts.

Assess your battery – the battery charge can go down over time, which could cause problems when you wish to start driving. Make sure there's a lot of charge before storing.

Make sure the tyre pressure meets your car's requirements – if the pressure is lower than it should be, it's a sign of a slow puncture which would need repairing prior to storing.

Keep windows down if kept in a garage – this will prevent ventilation problems and any strong odours.

Keep the handbrake off and use wheel chocks – this will stop moisture from seeping into the handbrake cables and freezing which can cause the brake pads to seize. Wheel chocks will keep the vehicle from moving.
Compare car insurance
The easiest way to find cheap car insurance is to compare quotes with MoneySuperMarket. All you need to do is tell us a little about yourself and your driving history, and we will show you a selection of the best deals.
You'll be able to compare policies by the overall monthly and annual cost, the cover you'll get, and the excess you'll need to pay to make a claim. Once you've found the deal that's right for you, just click through to the provider's website to finalise your purchase.
As with any kind of insurance, the cheapest option isn't always the best. We recommend you try to balance the cover you'll get with the overall cost of your policy, so you don't end up over- or under-insuring yourself.