Are car keys covered by car insurance as standard?
Car insurance policies don't just protect your motor – some cover your car keys too
What is car key insurance?
Key cover, or car key insurance, is an add-on to your car insurance policy that protects you if you lose your keys or if they're stolen.
Car key insurance covers the costs of getting a new set of keys. Car keys are often quite sophisticated, so this might take some time – therefore, some insurers might also provide you with a courtesy car until your new keys are ready.
What's more, some insurers will allow you to make a claim on your car key insurance without it affecting your no-claims bonus.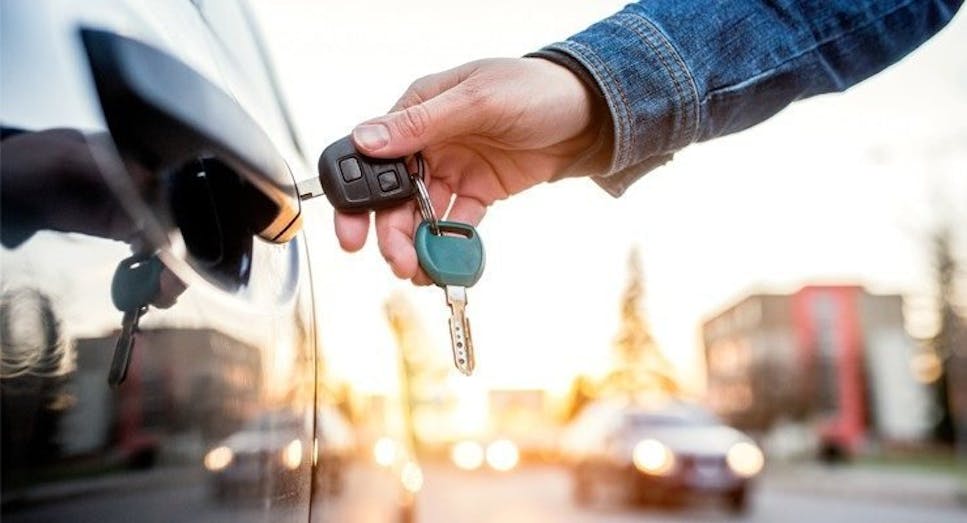 Do I have car key insurance with my standard car insurance policy?
Some providers will include car key insurance as a standard part of their car insurance, while others might ask you to pay a little extra to cover your keys.
Keep in mind, though, that some policies will only cover you if your car keys are stolen – not if you misplace them.
You can also buy standalone car key cover separately if your car insurance provider doesn't offer it, and some policies will also insure the keys to your home at the same time.
How much does car key insurance cost?
The cost of car key cover varies. If it's not already part of your car insurance deal, it ultimately depends on the make and model of your car as well as the type of key. Some car keys are more advanced than others, like smart keys or transponder keys, so this will increase the price of the policy.
Ultimately, whether buying extra car key cover is a good deal or not will depend on your needs – but just make sure you consider all of your options before you decide.
What's included in car key insurance?
Every car key insurance policy is different, but the main features to look out for are:
Cover for the cost of a new set of keys – sometimes up to £1,500, or even unlimited in some cases

Cover for the costs of replacing or reprogramming your immobiliser, or other security features, if necessary

Cover for any taxis or public transport you need to take – just make sure you keep your receipts for proof of the cost

A courtesy car while you're waiting for your new keys

An emergency helpline
What doesn't car key insurance cover?
The level of cover varies across policies, but typically, you won't be covered for the following:
Damage due to wear and tear

Damage to the car's locks but not to the key itself

Keys are lost, stolen, or damaged while in the possession of someone else who doesn't live at your address

Claims for an extra set of keys

Stolen car keys without a crime reference number

Full replacement of keys if only one part needs to be repaired

Upgraded version of car keys
If you lock your keys inside your car, you might not need to use car key insurance; this situation should be covered by breakdown insurance.
Keep in mind that if you report your keys stolen, you'll need to show that you've reported it to the police to receive cover. Reporting lost keys as stolen is fraud and it could invalidate your insurance.
If you don't have a crime reference number or haven't reported the theft within 48 hours, then the claim on your car key insurance won't be covered.
What should I do if I lose my car keys?
If your car keys are lost or stolen, speak to your insurer – they should be able to walk you through the next steps.
If you don't have car key insurance, or if you don't want to make a claim, contact a reputable locksmith. Keep in mind, though, that many car keys can only be replaced by the manufacturer – and this can be an expensive process.
The best way to avoid problems if your keys are lost or stolen is to keep a spare set. In fact, some key cover providers will cover the cost of a taxi if you need to collect your extra keys.
How long does it take to receive a new set of keys through my car key insurance?
Once you make a claim on your car key insurance for a new set of keys, you'll undoubtedly be counting down the minutes until you receive the replacement. As mentioned above, some insurers will offer you a courtesy car to ensure that you can still drive around and continue with your day-to-day tasks.
But the time you'll wait for a new set of keys will depend on the type, make, and model – you should expect to wait between five to ten days for your replacement pair.
How can I keep my car keys safe?
You may have car key insurance in case of an emergency, but it's better to keep your keys safe to avoid running into a problem at all. Some ways you can keep them safe are:
Invest in a spare set of keys – as mentioned above, this will come in handy so that you can still use your vehicle if you lose your main set.

Use a tracking device – there are some technical devices that you can purchase, like a Bluetooth tracker, so that you can keep tabs on your keys should you ever lose them.

Designate a home for your keys – by choosing a home, like a key cupboard or a bowl, you're less likely to leave them lying around.
Where can I find cheap car key insurance?
MoneySuperMarket doesn't currently offer a comparison service for car key insurance, but our car insurance journey does allow users to see whether policies include car key cover.
Compare car insurance
Our price comparison tool allows you to easily search through major providers to find the best deal on car insurance. Once you've been shown your results, simply click 'more' next to any quote to see if key cover is built in with your car insurance deal or whether it's available as an optional add-on and what features are included.