When is the best time to renew my car insurance?
Don't leave renewing your car insurance until the last minute – you could save as much as 17% by being prepared
Don't leave renewing your car insurance until the last minute – you could save by being prepared.
Most annual car insurance policies are automatically renewed with the same provider when the year-long term comes to an end. You won't necessarily pay the same price for cover, though.
In most cases, your premiums will rise – especially if your circumstances have changed, for example, because you made a claim or got a driving conviction during the year.
But whatever your situation, it's always worth shopping around for a better deal. And to pay less for the cover you need, it's best to start looking for a new deal about a month before your existing policy comes to an end.
That way, you'll be able to get the cheapest policy offering the right level of cover for you.
When is the best time to renew car insurance?
The best time to renew your car insurance is within 15 to 29 days of your policy renewal date. On average, motorists pay less for a new quote when they have more than a week to go on their policy than if they renew on the last day.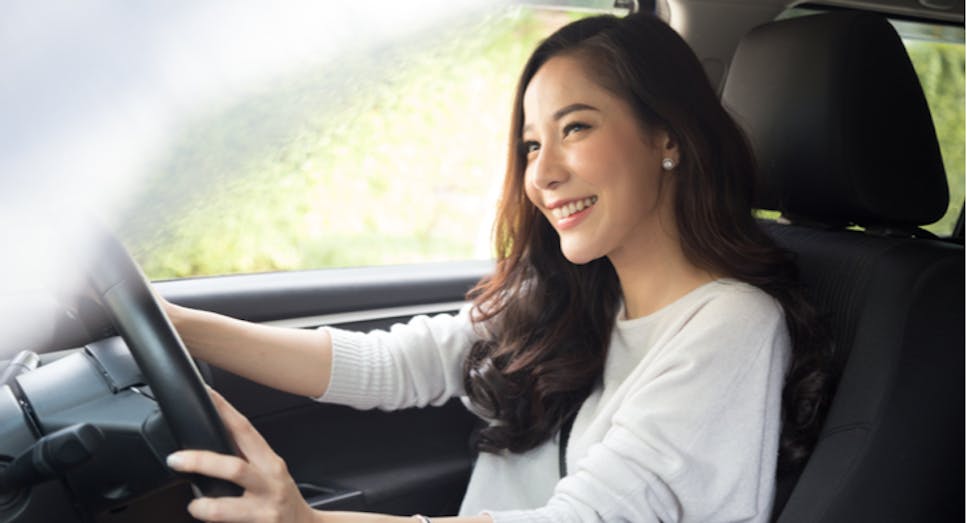 How do I know when to renew my car insurance?
While most people recognise the value in shopping around prior to their existing car insurance running out, the 15-29-day sweet spot was only revealed by MoneySuperMarket research comparing tens of thousands of enquiries made by customers both up to 29 days before they were due to renew and on the last day of their policy.
Every other detail was the same in each instance, including the customers' circumstances and the insurers who offered the quotes. The only thing that differed was the date the quote was given.
So, if you leave renewing your car insurance to the last minute, you can generally expect to pay more for your annual policy.
Can I save money by switching car insurance companies?
Yes, in most cases, you will find you can save money by switching insurers rather than staying with the same company – although your existing insurer may offer to match quotes from rival insurers in some cases.
To find the best deal, compare car insurance quotes before switching so you can see a range of policies available offering the cover you need.
With our handy car insurance comparison tool, you can compare the deals available by the overall annual and monthly price of cover as well as the level of protection you'll get.
Is it cheaper to buy car insurance in advance?
According to our research, car insurance premiums start to go up within eight days of your current policy ending, and the sharpest rise comes around three days before.
So as long as you buy before then you should avoid the big price hike reserved for those who leave it until the last minute.
How easily can I renew my car insurance?
Renewing your car insurance is easy – if you've opted out of auto-renewal, simply contact your existing insurance provider and ask it to renew your policy.
Remember though that renewing without checking out the other deals available first is likely to mean paying over the odds for your next year's car insurance.
How does car insurance renewal work?
When your car insurance policy is renewed, the insurer offering the cover will reassess your premiums based on numerous factors, including whether you have moved house, changed jobs, or made a claim.
However, your premiums may also increase even if none of the above apply; for example, due to changing market conditions.
That's why the best way to get a good price on your new car insurance policy is to shop around and compare quotes to see what's available from a range of other providers before making your choice.
What else can I do to cut the cost of car insurance?
Aside from comparing quotes before your renewal date, other ways to get cheaper car insurance include: 
Reducing the cost of car insurance before buying a policy
Before you take out a new car insurance policy, consider the following:
Policy type: You'll generally find that fully comprehensive car insurance policies are the cheapest option, and they also provide the most cover – making them a win-win

Estimated mileage: Lower estimated mileage = cheaper car insurance because the less time you spend on the road, the lower your chances of being in an accident

Job title: Certain occupations statistically pose more of a claim risk than others, so it's worth trying a few different options (without lying about your occupation)

Other drivers: Adding one or more named drivers to your policy will increase your premiums – and if they're young, inexperienced, or have a history of convictions the rise will likely be significant 

Multi-car policies: It can be cheaper to add multiple cars to one policy, rather than insuring them separately – but this isn't always the case. Some cars, such as classic, modified or racing vehicles, require specialist cover, so are more suited to individual policies

Payment method: Generally speaking, paying an annual lump sum to your insurer up front will be cheaper than spreading the cost over 12 monthly payments

Extra cover: Car insurance providers offer various policy features and extensions, some of which involve paying an extra fee; so consider whether you really need extras such as key cover before opting in

Excess: Volunteering a higher excess payment indicates to insurers that you'll avoid making small or frivolous claims, meaning they usually reward you with lower premiums
Reducing the cost of car insurance once you're insured
Ways to reduce your premiums the next time you renew or compare quotes include:
Drive safely: Staying safe on the road will help you keep insurance costs down – particularly with a telematics policy, which links your premiums to your driving habits

Drive less: As with estimated mileage, driving fewer miles also helps to cut your premiums. Some insurers offer pay-per-mile insurance policies, which charge you by the miles you drive – alongside a usually much lower flat rate for when your car is stationary

Avoid small claims: Making claims on your policy is likely to lead to an increase in your premiums the next time you come to renew your cover. Some claims are unavoidable; but for minor damage such as dents or scratches, paying for the repairs yourself can work out cheaper overall

Keep your car secure: The location in which you'll keep your car when not driving is also considered by insurers, with garages and carports seen as the safest place to park overnight

Avoid modifying your vehicle: Making modifications to your car might improve performance, but it will also increase the cost of your car insurance
Compare car insurance quotes
Comparing car insurance quotes with MoneySuperMarket is quick and easy. Just enter a few details about yourself, your car, and the cover you need, and you can compare quotes from providers across the market. Then simply click through to the provider of your choice to finalise your purchase.