How does your job title affect your car insurance?
What you do for a living can have a massive effect on your annual car insurance premiums – but if you give a careful answer, you might see a saving
How are car insurance premiums calculated?
There are many factors that affect the price of your car insurance, including your age, where you live and the vehicle you drive.
You may be more surprised to know that your job title is considered too. Insurers will ask about your employment status and what you do for a living. The answers you give here can have a significant impact on the cost of your cover.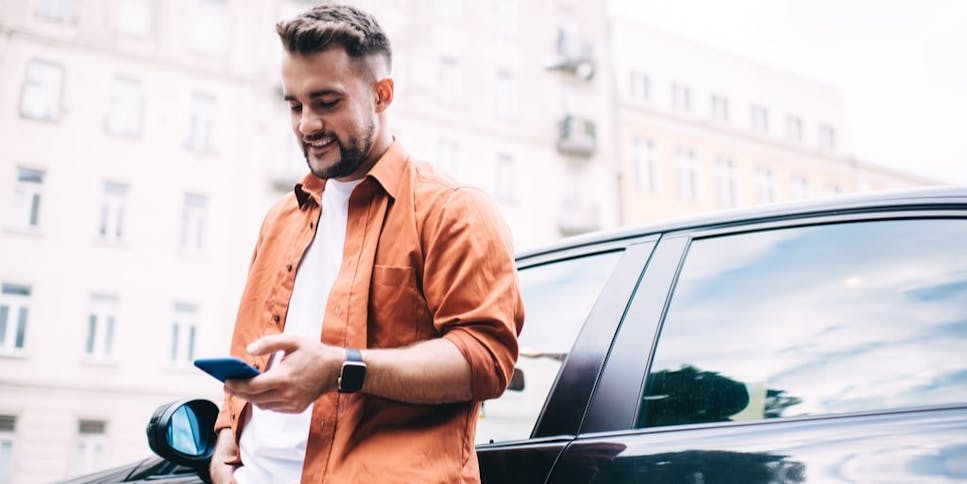 How does your job affect the cost of car insurance?
Car insurance prices are based on data about how people drive. Insurance companies keep massive amounts of information on claims they've paid in the past. By analysing this data, they make predictions about claims they might face in the future.
If particular cars or postcodes feature in a lot of accidents, insurance providers will set their premiums accordingly – and the same applies to job titles. For example, if 'scaffolder' comes up in a lot of historic claims information, they'll charge you more if you're a scaffolder.
What job title is the most expensive for car insurance?
For the second year running, footballers pay the highest premiums for their car insurance, at a £1,942 average. Perhaps not so surprising considering many players drive high-end cars. But the range of professions paying the highest premiums is diverse, from car wash attendants (£1,616) to abattoir workers (£1,487).
Every occupation listed below was recorded 200 times or more in car insurance enquiries submitted to MoneySuperMarket between December 2019 and November 2020.
According to MoneySuperMarket data correct as of November 2020
What job title is the cheapest for car insurance?
Job titles paying the cheapest for car insurance are just as diverse as those paying the most.Guest house owners pay the cheapest premiums (£258), followed by typists (£271) and those who are retired (£275).
According to MoneySuperMarket data correct as of November 2020
Can you change your job title to save money on your car insurance?
When you buy insurance, your insurer will have a list of job titles. You need to pick one from the list that matches what you do. There's usually more than one accurate option, so if you are clever (without being dishonest) about how you describe your job, you could be rewarded with a cheaper policy.
For example, if you work as a chef, you could also be a "caterer". If you work as a journalist, you could also call yourself a "writer" or "publisher".
Everything you write in your car insurance application has to be the truth though, so the title you pick must fit what you do. If you provide false information and the truth comes to light when you submit a claim, the insurance company will probably refuse to pay the claim or may not pay it in full.
You could also leave yourself open to accusations of insurance fraud, which might make it difficult for you to get insurance in the future – or could lead to prosecution.
What if I have more than one job?
If you work more than one job, you must tell the insurer about each job you do. They will concentrate on your main job or if you do two or more equally, look at each. 
Do you have to tell your insurer if you change jobs?
You need to let your insurer know if your occupation changes but not if you change employers and continue in the same line of work. For example, if you went from being a shop assistant to a shop assistant manager, your policy would still be valid. If you changed from a shop assistant to a delivery driver however, you'd need to tell your insurer, or your cover could be invalid.
If your job title changes, and you're not sure if you need to tell your insurer, it's best to play it safe and get in touch with them.
It's worth pointing out that if you change you job title 'mid-term', while your policy is up and running, you'll be hit by an administration charge or policy amendment fee (this price varies between insurers). So if it's just a promotion, you could probably wait until you renew your policy.
What if I lose my job or stop working?
You are likely to pay a different premium if you are no longer working because of retirement, unemployment or because you choose to stop working for another reason.
The statistics show that retired people are involved in fewer claims – perhaps because they are not driving during rush hour – so they tend to pay less.
Unemployed people are often charged higher premiums because they may be driving more in search of work, and possibly because they spend less on vehicle maintenance, which could result in accidents.
Students who also work should provide details as requested when filling in their quotation as well, because they will also find that their premium might be affected by the type of work they do.
Do I need to prove my occupation to my insurer?
No, when buying car insurance, you don't need to prove your occupation to your insurer. However, don't let this tempt you to be dishonest about your job title. If you do make a claim, your insurer may ask for proof of occupation and you could risk invalidating your policy, as well as charges of insurance fraud.
How can I pay cheaper car insurance if I'm in a higher risk occupation?
Remember job title is not the only factor considered when calculating car insurance premiums. If you find that your job title falls into a higher risk occupation, there are a few things you could do to try and reduce your premiums:
Letting insurers know that you do not use your car for work purposes or for commuting to and from work (maybe you cycle or take the train or the bus) can help. But if you lie and get caught out, you'll be regarded uninsured, and receive a fine and penalty points on your licence

Some insurers charge less if you voluntarily restrict your annual mileage

Moving your job into a better category may help reduce your premium. But it must be a true representation of what you do

Shop around. Use a comparison service like MoneySuperMarket to find the best deals. Remember all the other factors that make up a premium quote, not just your job
Compare car insurance
The easiest way to find the best deal on car insurance is to use MoneySuperMarket to compare providers. All you do is provide us with a little bit of information on you, your car and your situation, and we will show you a range of deals for dozens of insurers.