Personal accident car insurance
Is personal accident insurance just another unwelcome aspect of so-called 'compensation culture', or is it a useful add-on to your car insurance?
What is personal accident cover?
It's not just bonnets and bumpers that can get damaged in a car accident – there's always the chance of a life-changing personal injury. That's where personal accident cover can help. Personal accident cover, also known as personal injury cover, is an add-on to your car insurance policy that doesn't just protect your car, but you – the driver.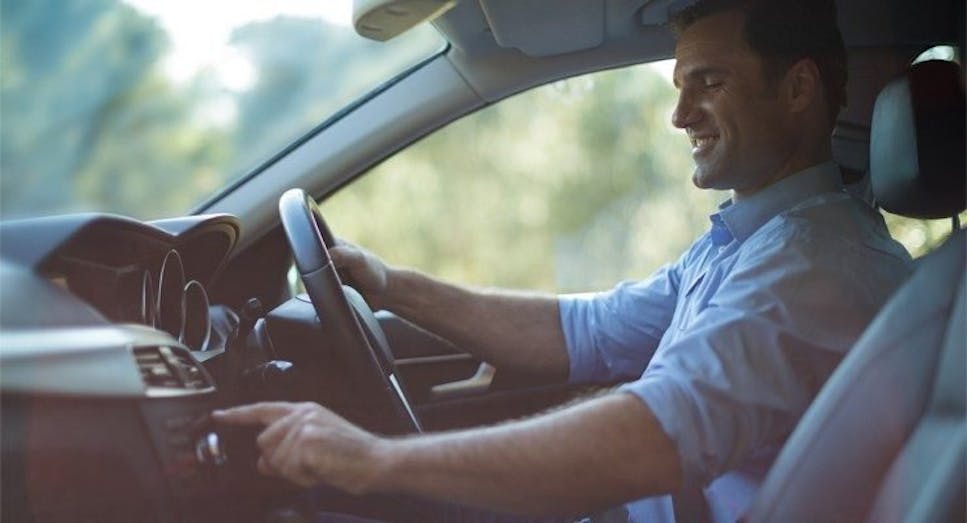 What does personal accident cover do?
If there's an accident on the road and you're badly injured, disabled, or killed, personal accident cover makes sure that you or your loved ones will get a payout. This helps make up for any extra expenses as a result of the accident. If you're no longer able to work you'll get compensation for lost income too. And you'll still get the money, no matter whose fault the accident was.
It's designed to be there as a financial back-up should you become unable to work, or if you find yourself otherwise out of pocket, as a result of a severe injury.
How does personal accident cover work?
Every personal accident policy works slightly differently – but they'll all insure you against injuries or fatalities while you're driving.
You'll only need to use your personal accident cover if you can't claim on another person's insurance. So if you're in an accident and it's found to be the other driver's fault, their third party insurance will pay out to you. But if the accident was your fault, then you're not usually covered for any injuries – and that's where personal accident cover comes in.
Do I need personal accident cover?
Personal accident cover isn't mandatory, and it is likely to cost a little extra – but you can't put a price on peace of mind. If you get in a serious accident, you might need expensive rehab, or you could even lose your work – but personal accident cover can help you recoup those costs.
Before buying though, make sure to check whether you're already covered by your existing policy. Some fully comprehensive car insurance already include personal accident cover. However, it is definitely worth checking: data from MoneySuperMarket shows that 32% of car insurance policies don't have it as standard. This doesn't always mean you need to get a new policy though – your insurer might offer it as an optional add-on.
What protection does personal accident cover give me?
Personal accident cover protects you against injuries or death as a result of a car accident. It pays a fixed amount depending on the type of injury. The exact amounts will be set out in the policy document.
The payout can then be used for medical costs if you're injured, or to compensate you if you're temporarily or permanently disabled. You'll also get compensation if you lose some or all of your income as a result of the accident. And should the worst happen, personal accident cover can be used to help your loved ones deal with funeral costs if you die.
What types of accidents are covered?
Personal accident cover helps protect you if there's a truly serious injury – it doesn't usually pay out for minor breaks or sprains. In general, when you get personal accident cover, this is what you'll be insured against:
Permanent blindness in one or both of your eyes

Losing any of your limbs, if they have to be amputated

Being unable to use any of your limbs – e.g., from paralysis

Total disablement

Death
But not all insurers are the same – any good personal accident cover policy will cover all of the above, but some might also include some of the following:
Loss of hearing in one or both ears

Loss of fingers or toes

Loss of speech

Burn damage

Scarring
What isn't covered?
Personal accident cover doesn't pay out in all cases, though. Minor injuries and sprains aren't usually included – and you might find it hard to get a lump sum for psychological trauma. But most of all, you won't be covered if you haven't taken important safety precautions.
If you're injured in an accident and you weren't wearing your seatbelt, it's unlikely you'll get compensation. Similarly, insurers won't pay out if you've been driving under the influence of drugs or alcohol. And if it's found that you deliberately injured yourself, your insurance will be invalidated.
Insurers might also not pay out if the injury did not actually take place as a direct result of an accident.
How much does personal accident cover cost?
In many cases, the cost of personal accident cover is already baked into your car insurance policy, particularly policies which are fully comprehensive. But otherwise, it's not too expensive – usually an extra £20 or £30 a year (although prices are a little higher for motorcyclists). You can also buy it independently from a third party which is often even cheaper.
Keep in mind that suffering a serious accident can come with some serious expenses – so while it's a little less money in your pocket today, it's well worth the added protection.
What should I look out for when taking out personal accident cover?
Every personal accident policy is different, so when you're finding cover you should check carefully to make sure it meets your needs. Some questions to consider:
What does it cover? Personal accident cover will only pay out for certain injuries – but every insurer has their own list

How much am I insured for? Most policies will give you a lump sum of around £5,000, but some will offer up to £100,000 - depending on the type of injury

Who else is covered? Many insurers will cover named drivers, even if they're not the one behind the wheel. Others will also protect any family members in the car

What situations are included? You might be protected if you're getting in or out of your car when an accident occurs, or if something happens when you're waiting for help by the side of the road

Where am I protected? Does your insurance only cover you if you're driving in the UK, or is there international protection too?
Should I take personal accident cover out separately?
Since many insurers bundle up personal accident cover with their fully comprehensive car insurance, or offer it as an optional add-on, many people choose to stick with their usual provider. But it's worth having a look at the market to see if you could get better coverage by taking out personal accident cover separately.
Sometimes, when personal accident cover is offered as an add-on, it's a little more limited than when you get it separately. You might be protected against fewer injuries, or your family members could be excluded. It might be the case that an add-on offers everything you need – but it's never a bad idea to see what other deals are out there. It could be cheaper too.
Compare car insurance quotes with MoneySuperMarket
It's easy to find personal accident cover that gives you all the protection you need with MoneySuperMarket. When you search for great deals on car insurance, we'll always let you know if personal injuries are included, and how much you'll be covered for. Plus, we'll give you quotes from over 110 of the UK's leading providers – simply give us a few details about yourself and your car, and see how much you could save.
Sam Meadows:
Personal accident cover might feel like overkill - particularly when you're looking at an extra £20 or £30. But it can give you peace of mind that if you're very seriously injured in an accident, then you and your family won't be facing an unnecessary financial burden. Just make sure you carefully consider and compare policies so you properly understand what you will and won't be covered for.