Is your car insurance affected by where you park your car?
Your car insurance premiums are affected by factors including where you park your car – see where the best and worst spots are
Does where I park my car affect my car insurance?
It's important to understand car insurance parking definitions, as the location you keep your car parked is one of several factors that influences the cost of your car insurance policy. Fortunately, it's one that you have a degree of control over, depending on your residential and employment circumstances.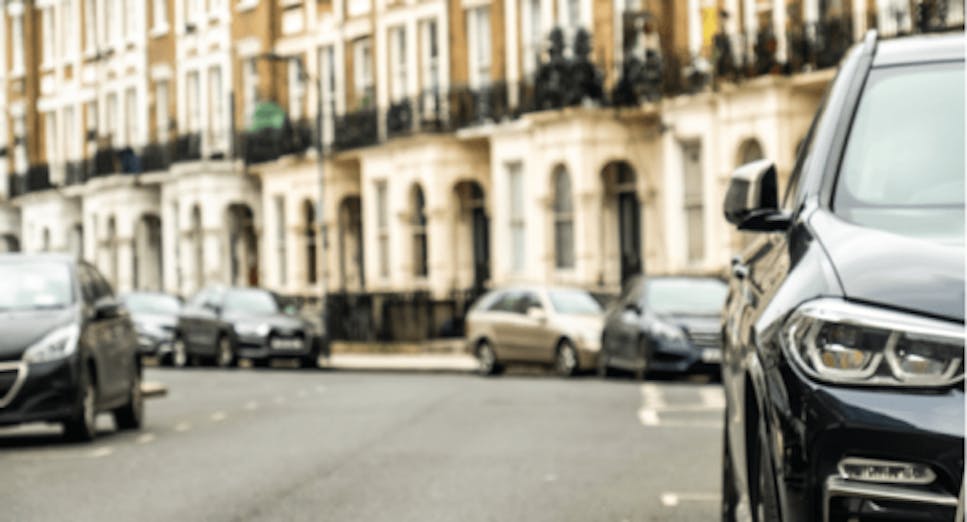 Why does my parking spot affect my car insurance premiums?
Insurers want to know where you keep your car both during the day and during the night, as it will help them understand how safe your car is when you aren't driving. Since insurance premiums are calculated by using your risk factor, this being how likely you are to make a claim, your car's storage is an important element that insurers consider.
What if I have different parking spots for day and night?
If your day and night parking spots fall into two different car insurance parking definitions, you will be able to declare this. For example, if you keep your car parked at work or in a car park during the day, and on your driveway or in a garage at night, this could impact your car insurance premiums.
What if my parking area varies?
Insurers know that you might not always be able to park in the same location, so inform your insurer of the location where you most often have your car parked.
But you should try to be consistent in where you park. If you do change your regular parking spot, you should tell your insurer, for example, if you install a driveway or convert a garage you were using.
What if I park away from my home?
As above, if you're occasionally parking away from home, this won't affect your cover. This may be in cases such as when you visit family or stay in a hotel.
Where should I park my car?
Car insurance parking definitions can differ completely when it comes to risk. It stands to reason that parking your car on the street is probably riskier than keeping it on a driveway or in a garage. This is especially true if the street is away from your home, and even more so if you live in an area with higher crime rates.
However, garages don't guarantee low premiums as they come with their own risks, such as bumps or scrapes which might occur as you drive in or out.
When you compare car insurance quotes with MoneySuperMarket, you'll be able to consider various car insurance parking definitions to choose from the following options:
Carport
A carport is similar to a garage, but rather than being fully enclosed, it's an open space. It won't have a door or four walls and can be as minimal as a roof with supporting columns.
Compound
A compound is usually a site such as a commercial car park. They can be open or unlocked, or secured by fencing and a locked gate.
Garage
Garages can be useful if you have one, especially if they're locked. But, if you tell your insurer that you keep your car in a locked garage, it must actually be locked overnight. Some insurers may even request that you have your car parked in your garage by a certain time each night.
Office/factory car park
If you park your car at work you might have access to a private car park, which is usually locked and sometimes even underground. Just be sure that you have permission from your workplace to park here.
Public car park
This can be an open car park available for everyone to use, or a locked, private car park designated for residents of a particular community.
On a driveway
Keeping your car on a driveway is generally safer than storing it on the street, even more so if it's close to your home so you can keep an eye on it and be alert for any intruders.
On a public road
Public roads are usually slightly riskier places to keep your car due to heavier traffic and an increased likelihood of vandalism, theft, and road accidents. However, this can be unavoidable if you live on a main road.
The street
Parking your car on the street in a residential area can be risky for the same reasons, particularly if you're parked further away from your home.
Where is the best place to park my car?
The best place to park your car for both day and night is in a carport. As you might expect, this is because your car will be parked off the road, likely on your own property, and in a reasonably open space compared to alternative car insurance parking definitions.
While you may think garages would be more secure as they're usually locked and enclosed spaces, this presents certain issues:
Your car is more at risk of scrapes and scratches when you drive in or out

If you keep tools or sharp objects in your garage, they can cause damage to your car

If someone were to break into your home, they might then have free access to your garage and car

If your garage is separate from your home, you might not hear someone breaking in
Where is the worst place to park my car?
On the flip side, people who keep their cars parked on the street away from their home for both day and night typically pay the most in premiums.. As mentioned above, parking your car on the street away from your home means it's more likely to be damaged either by another driver or as a result of vandalism. Plus, if it were being broken into or stolen, you'd be less likely to hear it.
Does my location matter when it comes to parking cars?
Generally speaking, your location is also an important factor for insurers, as areas with high crime or accident rates present a higher claim risk. Therefore, you may find in some areas that you'll be required to keep your car in a garage or a driveway to get cover or face either expensive premiums or refusals from insurers.
Advice for parking your car securely
You might not always have a list of options for parking your car, as it will depend on where you live and where you work. The following tips might not earn you discounts on car insurance as it's unlikely providers will be this specific, but they can reduce the likelihood of you having to make a claim in the first place:
Install home security such as CCTV cameras, motion sensors and security lighting to deter thieves.

Park under streetlights if you have to park on the road, as criminals will be less likely to want to break into your car.

Don't leave car keys near the front door – car thieves often check to see if keys are within grabbing distance, especially if they can poke through your letter box to take them.

Avoid parking in secluded spots as these can look more inviting to criminals.
Compare car insurance
Comparing car insurance quotes with MoneySuperMarket is a quick and easy way to find affordable cover for your vehicle. Just tell us a bit about yourself, your car, and the cover you need, and we'll search the market for a list of quotes tailored to your needs.
You'll be able to compare policies by the overall annual and monthly cost, the cover you'll get and the excess you'll need to pay to make a claim. Once you've found the deal you want, just click through to the provider to finalise your purchase.
As with any insurance product, the cheapest option isn't always best suited to you. We recommend comparing policies based on the cover they offer, as well as the cost. This way, you can make sure you don't end up over- or under-insured.