What is a car insurance voluntary excess?
Car insurance claims are generally paid out minus a compulsory excess, plus the voluntary excess you choose to pay. Find out more with our five-minute guide
What is car insurance excess?
When you take out car insurance, your policy documents will state the level of your excess – this is the amount of money you will pay towards the cost of any claims. 
Your excess will usually be made up of two elements:
Compulsory excess: This is set by your insurer and is non-negotiable 

Voluntary excess: This amount is chosen by you and is paid on top of your compulsory excess if you have to claim
So, if your compulsory excess is £150 and your voluntary excess is £100, on a claim worth £750, the insurance company will keep £250 and reimburse you £500.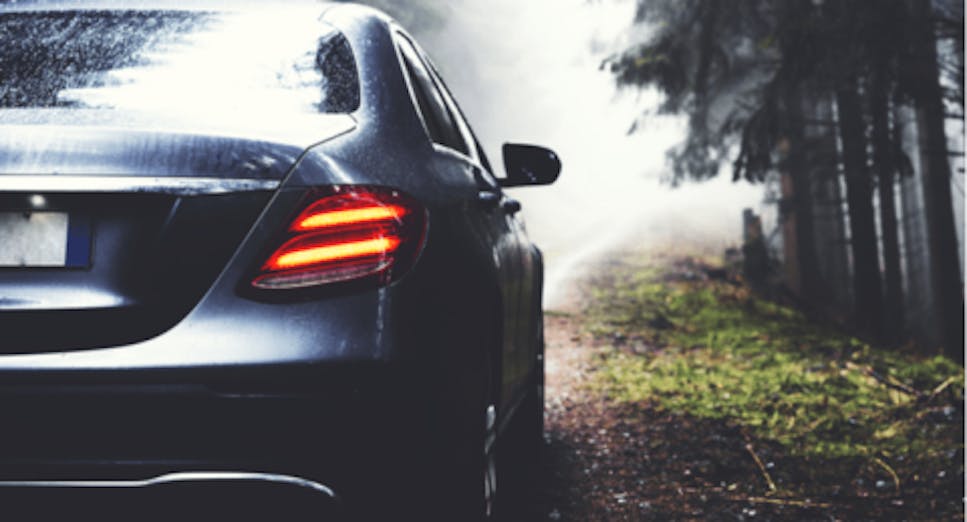 Do I pay excess on car insurance if the accident wasn't my fault?
If you are in an accident caused another driver, then your insurance company will probably pursue a claim against their insurance policy – meaning you won't have to pay an excess on the claim. You will also pay no excess if your car insurance is a third-party policy, as your losses are not covered and your insurer will cover claims made against you.
However, if repairs to your vehicle cost less than the excess you have on your policy, then you likely won't be able to claim on your insurance and will need to cover the cost of the repairs yourself.
Unless you have legal expenses cover, you will also generally have to cover the cost of any legal action you take after an accident that wasn't your fault. 
What is voluntary excess?
This is the amount you choose to pay – on top of your compulsory excess – towards any car insurance claims. 
You can generally set your voluntary excess at £0 if you wish. However, doing so will mean paying more for your car insurance. That's why most insurers allow you to increase your voluntary excess up to a certain level, usually between £300 and £1,000. 
What is compulsory excess?
A compulsory excess is the sum set by your insurer that you pay toards any claims. It is non-negotiable and is based on a variety of factors including your age, the type of claim, and the type of car you drive.
The compulsory excess is added to your voluntary excess should you make a claim. This amount should be stated in your policy documents.
How much voluntary excess should I pay?
The amount of voluntary excess you should add to your policy depends on how much you can afford to shell out if you need to make a claim.
While choosing a higher voluntary excess will help to reduce your premium, you need to be sure that should you have to make a claim, you can afford to pay the compulsory excess plus the voluntary excess on your policy. 
When you run a quote on MoneySuperMarket, you'll be asked how much voluntary excess you wish to add to your policy. The resulting list of quotes will show the total excess (compulsory and voluntary) that you'll have to pay if you make a claim.  
You can then alter the voluntary excess to see how it affects the price you pay.
Should I increase my voluntary excess?
In theory, the higher your voluntary excess, the less your car insurance will cost. But it's always worth seeing how much you would pay with a £0 voluntary excess. 
As explained above, you also need to consider how much you could afford to pay if you are in an accident or your car is stolen. While you can set the level of your voluntary excess when buying your policy, you can't change it when you have to make a claim. 
So if you need to make a claim then you'll have to cover both this amount and your compulsory excess. If you are unable to do so, your insurer will not pay out for the rest of the claim. 
Why does increasing my voluntary excess reduce car insurance premiums?
Opting for a higher voluntary excess will often cut the cost of your car insurance. Increasing your voluntary excess from £0 to £250, for example, could save you around 5% on your car insurance premiums. 
Insurers offer discounts to people who agree to pay higher excesses for two reasons:
Agreeing to a higher excess suggests you will not make low-value claims 

If you do make a claim, the amount the insurer has to pay out is lower
Can I change my voluntary excess?
Yes, you can set the level of your voluntary excess when you take out a car insurance policy. Most insurers will let you set it at anything from £0 to £300 or more. 
You can't change your voluntary excess when you make a car insurance claim, however. That's why it's important to choose an amount you can easily afford.
Can I change my compulsory excess?
No, the compulsory excess is set by your insurer. You won't be able to change it as it is calculated according to your risk profile, which is based on factors such as your age and driving experience.
If you're a young, inexperienced driver, your compulsory excess is therefore likely to be higher than someone who's been driving for a while.
The compulsory excess on your policy is also likely to be higher if you drive a valuable or high-performance vehicle such as a sports car. 
Can I insure my excess payment?
Excess insurance is designed to cover the cost of the excess you pay if you make an insurance claim. The amount that can be paid out is set at the outset and is usually sufficient to cover both your voluntary excess and your compulsory excess.
It can only be taken out alongside at least one existing insurance policy, and can cover just your car insurance, or a range of policies including home, travel or pet insurance.
The maximum amount you can claim can be anything from £250 to £1,000 per year, depending on your policy terms. But whatever the sum, it will only be released once you have provided evidence that you have made a successful claim on your insurance. 
The cost of excess insurance depends on the amount you can claim, as well as whether or not it covers more than one policy. For single policy excess insurance, costs start at about £30 a year. For so-called lifestyle excess insurance that covers several different polices, you will often have to pay £70 or more.
Compare car insurance quotes
Comparing car insurance quotes with MoneySuperMarket is a quick and easy way to find affordable cover. All you need to do is tell us a little about yourself, the car you're insuring and your driving history, and we'll put together a list of quotes tailored to your needs.
You'll be able to compare policies by the cost and coverage you'll get, as well as the excess you'll need to pay if you make a claim. Once you've found the deal you want, just click through to the provider to finalise your purchase.