Cover for releasing your impounded car
If your car's been impounded, your current policy might not cover its retrieval – in which case you'll need specialist cover
Has your car been seized? With the right impounded car insurance, you can avoid unnecessary headaches when it comes to releasing or retrieving your vehicle.
Read through MoneySuperMarket's short guide and discover everything you need to know about impounded car insurance.
Can I get insurance for an impounded car?
One of the reasons for which your vehicle can be seized is that it is not insured. If that is the case, you may find it difficult to get your car covered. This is because, usually, insurers will not insure impounded cars.
This is why it's important to make sure that your insurance covers you for getting back a seized car.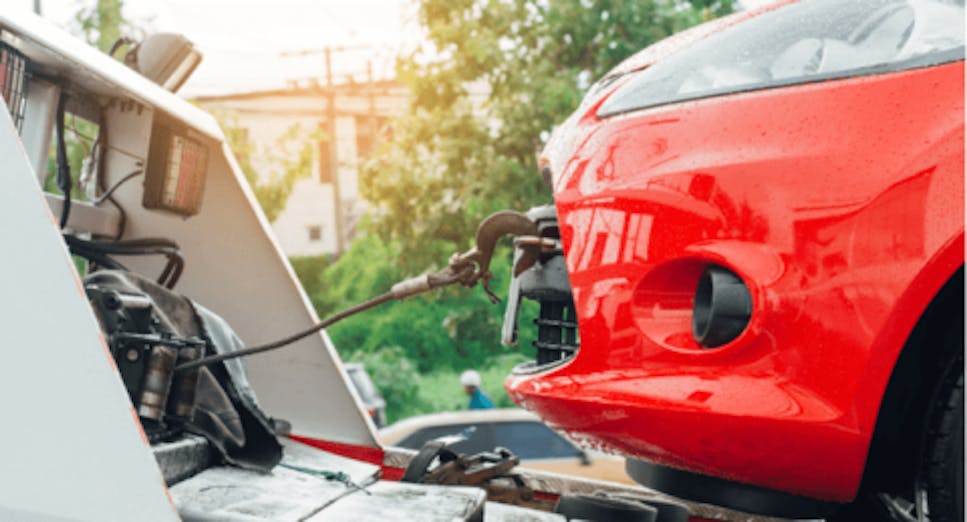 Why do I need impounded car insurance?
You might need impounded car insurance if your existing policy doesn't already offer cover for releasing or retrieving an impounded car. If your car has been seized, you'll need to show proof of impounded car insurance to get your car back. So, if you aren't already insured, you'll need to either add this cover to your policy or take out a temporary policy for impounded cars.
Some providers might offer instant cover around the clock. By sending you proof-of-insurance documents straight away, you'll be able to get your vehicle back.
Will a standard temporary car insurance policy not cover me?
Standard short-term or temporary cover generally won't be enough. In fact, these policies don't usually offer cover for releasing impounded vehicles.
Why are cars impounded?
There are a number of reasons your car may have been impounded or seized. These include:
Being parked illegally

Being uninsured

Not paying road tax

Using your car in a dangerous way

Driving or being driven by someone without a licence
How can I get my car back from the impound lot?
If you don't know where your car is impounded, you'll need to call 101 and ask for the local police. Alternatively, if it's related to car tax payments, you'll need to contact the NSL. You'll then need to pay a fine to release the car, which is likely to be between £100 and £200 if you can pay within 24 hours. If not, you may need to pay an extra rate for storage, which is usually around £20 a day.
You'll need your driving licence, proof of ownership, an MOT certificate, and proof of impounded car insurance. However, you should check with the impound lot before you go to see if there are any other documents you may require.
If you don't go to get your car, it may eventually be destroyed or sold on.
What happens if I am not the car's registered keeper?
It's the responsibility of the registered keeper to attend the pound. Here, they will have to provide all the required documents and pay the fees. It's only at this point that the pound's staff may consider allowing another nominated driver to pick up the car on behalf of the registered keeper.
That said, there are some specific circumstances in which the registered keeper is excused from attending the pound themselves. Here are a few examples:
They are currently not in the UK. In this scenario, a power of attorney letter could be required.

They are detained in prison or in hospital. If this is the case, letters on headed notepaper from the prison or hospital would be required as proof.

Exclusion on the grounds of immobility due to injury, disability, or age. The request can only be made through a headed-paper letter from a healthcare professional.
Can I collect property from a seized car?
Yes, you should be able to get back property from a seized car without collecting the actual vehicle. However, you won't be able to retrieve anything that is fixed to the car, such as audio systems and alloy wheels.
Moreover, it is important to understand that possessions will only be returned to set people once the vehicle no longer requires examination. Who are they?
The registered keeper

The driver who was at the wheel when the vehicle was seized

Any person who can prove they are the owners of the possessions being collected, for which they would need to show ID.
What if I haven't paid car tax?
If your car has been impounded as a result of you not paying car tax, you will be able to pay it before releasing your car. You could also declare it SORN, in which case you'll need to pay what's known as a surety fee, which is around £160.
However, if you are able to pay your car tax within 15 days, you can apply to have the fee refunded.
What if my car is clamped?
If your car is clamped, you'll need to call the number left on your vehicle on the INF32 leaflet. You'll have to pay a fee for release or pay your road tax, if that's the reason for it being clamped.
Finding Car Insurance Cover
MoneySuperMarket doesn't offer a comparison service for impounded vehicle cover, so you may have to look for a specialist provider.
However, you can compare car insurance policies with us for when your car is released. Just let us know a little information about yourself and your car. We'll instantly put together a list of quotes that suit both your pockets and needs.