How to cancel your car insurance
You may find yourself needing to cancel your car insurance policy – it's possible, but it may cost you extra
Can I cancel my car insurance policy?
Yes. While car insurance policies are usually taken out for 12 months and paid either up front or through monthly premiums, you can cancel at any time.
But you are likely to incur costs, which increase if you cancel your cover outside of the initial 14-day cooling-off period when you first buy.
Your insurance provider will often charge a cancellation and administration fee. If you took out the insurance through a broker, they may also charge a cancellation fee.
This means you are unlikely to receive a full refund for the outstanding amount. How much you get back will depend on who you're insured with, how much you pay and how long you've had your policy.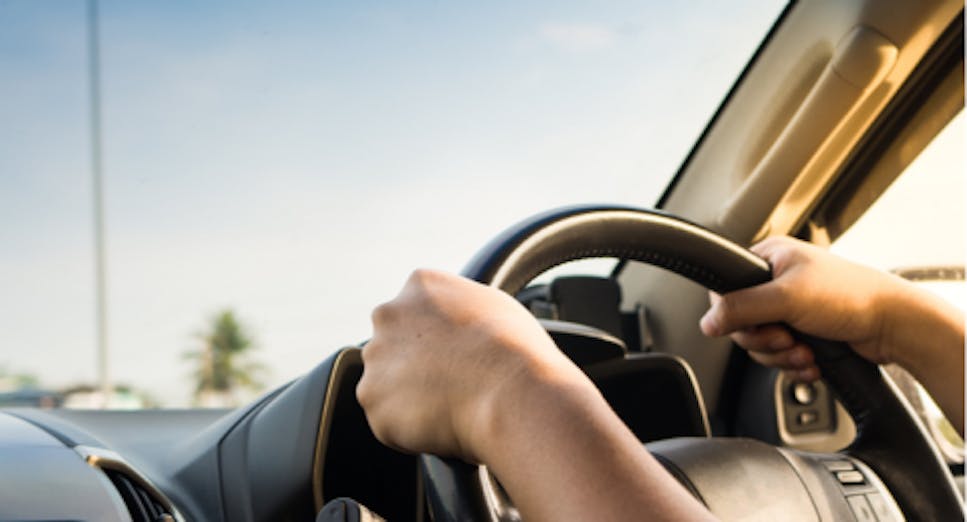 How do I cancel my car insurance policy?
Tell your insurance provider that you want to cancel. You should be able to cancel by writing a letter or email, but each provider has different procedures, so check your policy terms and conditions.
If you can cancel by phone, make a note of who you spoke to and when. It is also worthwhile following up the conversation in writing.
Will I receive a refund if I cancel during the cooling-off period?
Yes, if you choose to cancel your car insurance policy within the 14-day cooling-off period, it is a legal requirement that you're granted a refund.
But you will be charged for the time when the policy was active and you may also have to pay an administration fee, so check the terms and conditions of the policy.
The cooling-off period starts either when you receive your documents or when the cover starts - whichever is later. Some insurers also offer a longer cooling-off period than 14 days.
Will I get a refund if I cancel after the 14-day cooling-off period?
It depends. If you took out an annual policy, you should be refunded on a pro-rata basis for the time remaining on it less a cancellation and administration fee.
This means that if you are nearing the end of your contract, you may only receive a small refund, or you may not receive one at all. If you pay monthly, cancellation and administration fees may also eat up any potential refund.
Be aware that any add-ons taken out with another company, such as breakdown cover, may not be refunded and you will need to contact those companies direct to be reimbursed.
If you cancel, you'll also miss out on your no-claims bonus for that year. And in the rare event that your insurer cancels your policy for specified reason, it's unlikely you'll receive a refund.
Can I cancel my car insurance if I've made a claim?
Yes, but you probably won't be entitled to a refund if you have paid up front. If you pay monthly, you're also likely to have to pay the amount outstanding on your policy in a lump sum.
Can I dispute the cancellation costs?
Yes, but the key is to make sure you understand the cancellation and administration fees when you take out the policy, so there are no nasty surprises.
If you are still unhappy because the fees make it much less than a pro-rata refund for cancelling your car insurance, you should approach your provider first. Insurance providers' complaints procedures should be found on their websites.
Keep records of any letters or emails you send, or phone calls you make, as well as the names of those you speak to.
Your insurer has eight weeks to make a final decision and if you're not happy with the response, you can take your complaint to the Financial Ombudsman Service.
Do I need to cancel my existing car insurance if I buy a new car?
You need to take action, but that may not mean cancelling your policy.
Most insurers will allow you to update your existing policy to cover the new vehicle, although be aware that this means your insurance premium is likely to go either up or down depending on the type of car.
There is also likely to be an administration fee for moving the policy to a new car. This could still work out cheaper than cancelling and taking out a new policy, but not always. Do your sums before you decide.
When should I cancel if I sell my car?
Immediately. If you no longer own the car and you're not replacing it, there is no point paying for cover you don't need.
Failure to cancel could also result in a claim against your insurance if the new owner has an accident.
Do I lose my no-claims discount if I cancel my insurance?
Yes, it's likely you'll lose that year's no-claims discount because you won't have completed one full year of claim-free driving.
What if my insurer cancels the policy?
Make sure you find another insurer immediately. Even if your car is just parked on the roadside without insurance it could result in a fine.
Insurers do not usually cancel policies, but it can happen if the chances of a claim increase, such as modifications to your car to make it more powerful.
Should I cancel or let my insurance auto-renew?
Never cancel a policy and leave yourself uninsured on a car you are driving.
You should also not let your policy automatically renew every year without first checking that you cannot find a better deal.
It's always worth comparing quotes before renewal because insurers rarely reward loyalty and you are likely to save yourself a decent sum.
What happens if you cannot contact your insurer to cancel?
Email your insurance provider to cancel if you can't get through on the phone.
If your policy is up for renewal, emailing your insurer before the renewal date to inform them that you do not want to auto-renew and have found a policy elsewhere should suffice.
Only the policyholder is able to cancel a policy and you should include your policy number, your car registration and your renewal date if applicable, as well as your name date of birth and address.
It's worth adding the reason for the cancellation and explaining that you were unable to get through over the phone.
Should I cancel my insurance if I declare my car SORN?
Probably, but even if you are taking your car off the road for a period, there may be reasons for keeping your insurance policy.
The insurance will still cover the car if should catch on fire or if it's stolen and if you retain the policy, you will also be earning the no claims bonus.
Compare car insurance
You can find cheap car insurance deals by comparing policies with MoneySuperMarket. All you need to do is tell us a few details about your driving history and your car, and we will search the market for the deals which suit you the best.