Protect yourself against costly insurance excess fees
Find out what excess insurance is and why it may be useful if you make a claim on your insurance policy
What is excess insurance?
Excess insurance runs alongside your car insurance policy. It will cover the cost of the excess you pay if you make a claim against your car insurance. The amount covered is usually a pre-agreed limit and applies to both voluntary and compulsory excess.
You can choose the upper limit on which the excess insurance policy will pay out – it typically lies between £250 and £1,000. If, for example, your total excess is £500, including both compulsory and voluntary excess, you can take out excess insurance up to this level. Of course, the higher the amount of excess you want to cover, the more your excess insurance cover will cost.
Your excess insurance will pay out once you have provided evidence that you have made a successful claim on your car insurance.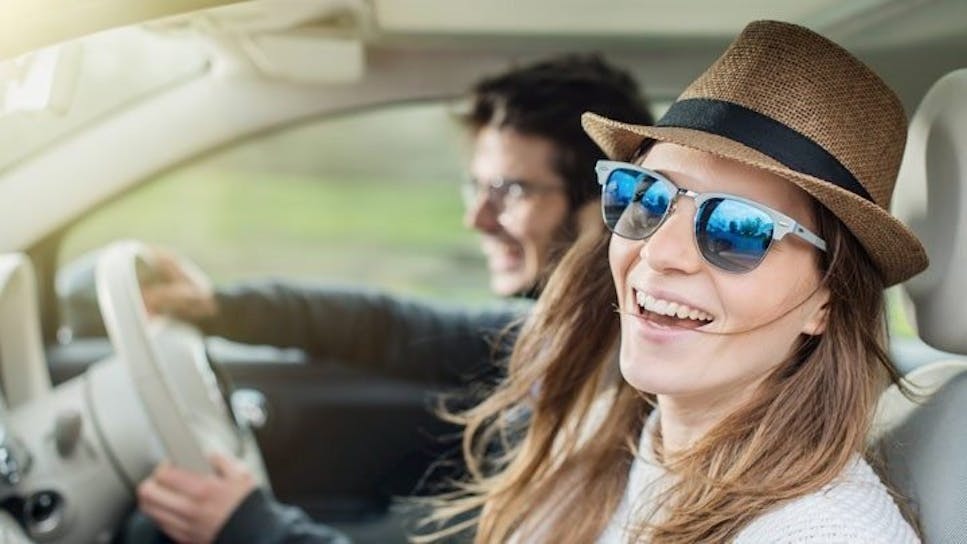 What are the different types of excess insurance?
There are two types of excess car insurance – single and lifestyle.
Single policy excess insurance: covers the excess on one insurance policy only.

Lifestyle excess insurance: will cover excesses on other policies you may have – and not necessarily just other car insurance policies. It could also cover the excesses on your home, travel, medical and pet insurance.
Remember, with lifestyle excess insurance you will still be limited to the excess insurance claims cap you have paid for. If, for example, your annual policy covers up to £500 of excess, and you make a claim on both your car and home insurance in the same year, your insurer won't pay out more than the £500 cap.
What is a compulsory excess and a voluntary excess?
When you take out car insurance, your policy will have what is called an excess, displayed as a sum of money. If you make a claim, you will be required to pay the excess as a contribution towards the full cost of the claim.
In most instances, you don't physically pay the excess as a separate amount - rather, the sum is deducted from the amount the insurance company pays you. This is why you may see the excess described as the 'deductible'.
Insurers impose an excess to help eliminate small claims. It is usually split into two parts:
Compulsory (or mandatory) excess: this is non-negotiable and is set by your insurer.

Voluntary excess: you choose the level of the voluntary excess, which is added to the compulsory excess.
Choosing a higher voluntary excess to add to the compulsory excess will help bring down the cost of your car insurance premium because the insurer won't have to pay out so much in the event of a claim. But doing this does mean you'll have to pay the extra cost if you have to claim, so keep the voluntary excess realistic.
Should I take out excess insurance?
Opting for a higher voluntary excess on your car insurance is an easy way to reduce the cost of your premium. But boosting your excess could mean you'll be in for a shock if you later have to claim on your insurance.
If you are worried you would not be able to afford to pay your excess if you made a claim, excess insurance can be very handy.
Don't forget you will have to pay for excess insurance on top of your main car insurance, which will add to the overall expense and eat into any savings you made by choosing a higher voluntary excess.
Excess insurance can cost from around £20 a year, with a higher cap attracting a more expensive premium, and depending on if you buy a single policy or lifestyle excess insurance.
What is not covered by excess insurance?
Always read the small print of your excess insurance policy to check exactly what you will be covered for. Some insurers place a waiting period before you can claim on your excess insurance – for example you may not be able to claim within 14 to 30 days of your excess insurance policy starting. You should also check if you will be covered for an accident in another country,
For example, if you have an accident in another country, will your excess insurance provider still pay out if you make a claim?
If it's your name on the excess insurance policy, be aware that many providers will only offer excess cover for insurance policies also held in your name. This means if other insurance policies are held in your partner's name, your excess insurance provider may not pay out.
Compare car insurance excess at MoneySuperMarket
Comparing car insurance quotes on MoneySuperMarket is the best way to browse deals from multiple providers. All you need to do is enter a few details about yourself, your car and driving history, and you'll be able to see car insurance deals tailored for you and your vehicle. Once you've found the best quote for you, click on the deal and you'll go straight to the provider's website.
At MoneySuperMarket, we pre-select a voluntary excess of £250, but on the results page where your quotes are displayed you can change this to an amount between £0 and £1,000 to see the effect it has on your premium.