Compare over-75s travel insurance
Older holidaymakers can find it harder to get travel insurance because of their age - or can find they are quoted much higher premiums than younger travellers
Insurers price their policies based on perceived risk, with older people more likely to have poor health and statistically more likely to claim. 
To find out more about over 75s travel insurance read on or click the get a quote buttons to begin comparing policies now.
How does over 75s travel insurance work?
As well as being perceived as a higher risk due to ill health, older holidaymakers are increasingly travelling further afield which also pushes up the cost of premiums, as medical costs are much higher outside of Europe.
In general, insurance companies will band older customers into an age bracket of 55-65 and then 65-74. After this, insurance will usually go up annually, or every five years, depending on the provider - so if you're looking for cover aged 75, cover could get costly.
The good news is, there are insurers who are happy to offer travel insurance to the over 75s, but these policies may cost more.
That said, holiday insurance for the over 75s is often more comprehensive and likely to come with additional benefits that don't come with policies for younger travellers, such as extra emergency and medical cover.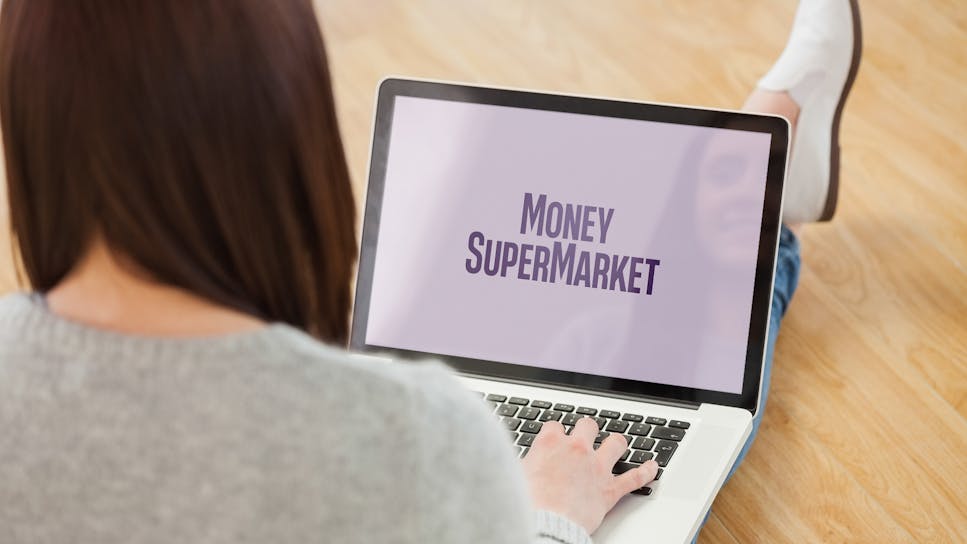 Do pre-existing medical conditions affect over 75s travel insurance?
Older travellers are more likely to have pre existing conditions, such as cancer or angina, and are deemed to be a high-risk group by insurers. As a result, many older people can struggle to find firms willing to insure them for trips abroad, especially if they a health issue either currently, or in the past.
The good news is, there are specialist insurers who focus on offering cover to those who have a slightly more complicated medical history. They will take a more personal approach to underwriting, looking at each individual on a case-by-case basis.
MoneySuperMarket can help you find an insurer sympathetic to those with pre-existing medical conditions.
Alternative over 75s travel insurance options
Older travellers often travel for longer periods, or to several different destinations in one trip.
If you plan on going abroad more than twice a year, you are likely to be able to make savings by opting for a multi-trip policy, rather than a single trip policy. But you do need to check the small print, as some insurers have an upper age limit on multi-trip policies.
You can also make savings by opting for a "Europe only" policy rather than a worldwide policy if you are not preparing to travel further afield. 
You may also want to consider taking out disruption cover for eventualities such as your airline going bust, staff going on strike, and natural disasters - such as the ash cloud - but note that you may have to pay extra for this cover.
Saving money on over 75s travel insurance
The cost of travel insurance for older people can vary quite considerably, so make sure you take the time to shop around for the best deal.
The best deals are usually found online, but don't assume the cheapest policies will offer the right level of cover - you will need to check the small print to find the quote that is right for you.
While general insurers can offer cheap policies, you may also want to get quotes from insurers who specialise in older travellers. 
At MoneySupermarket, you can compare travel insurance from both general insurers and specialists; the site will guide you towards some of the more competitive options.
Travel advice for the over 75s
Before jetting off, get a good guidebook and research your destination at the GOV.UK website. 
Discuss with your GP about the countries you plan to visit and make sure you get the necessary vaccinations well in advance of your departure date. A visit to your GP will also allow them to advise you on any medication you should be taking with you. 
Visit the dentist before you leave, and if you wear glasses, carry a spare pair.
If you're setting off on a flight - and particularly on a long-haul flight - take steps to prevent deep vein thrombosis. Perform stretches in your seat, take exercise every few hours, and drink plenty of water.
Most countries require passports to be valid at least six months after the date you arrive; also check you have the right visas.
The worst and most expensive place to exchange money is at the airport, so plan ahead and shop around for the best deals for your currency.
Call your bank and card provider to let them know that you're going abroad so they won't stop your card when they see an unusual foreign transaction.