Bag a new broadband deal to enjoy the new season of sport
Keen to watch the footie this autumn? With some matches being aired on Amazon Prime, you're going to have the need for a good broadband speed
Sports fans have had little to smile about for the past few months, having been banned from stadiums due to Covid-19.
But the good news is, sport is slowly coming back to our screens, with rugby, boxing and cricket all returning – and the new Premier League season kicked off at the weekend.
Football is back after a seven-week break following the conclusion of the 2019-20 season, which was disrupted by the pandemic.
Where will matches be shown?
Premier League fixtures for the new season are due to be aired live on one of Sky Sports, BT Sport – or Amazon Prime Video.
And throughout September, all 28 league games will be broadcast live on these channels, as well as on the BBC. The decision has been taken by clubs due to fans not being allowed into stadiums.
Amazon Prime was the first broadcaster to confirm which matches it will be showing live.
If you are looking to watch Premier League matches via Amazon Prime, a good broadband speed will be key, as streaming video content is one of the most speed-intensive things you can do online.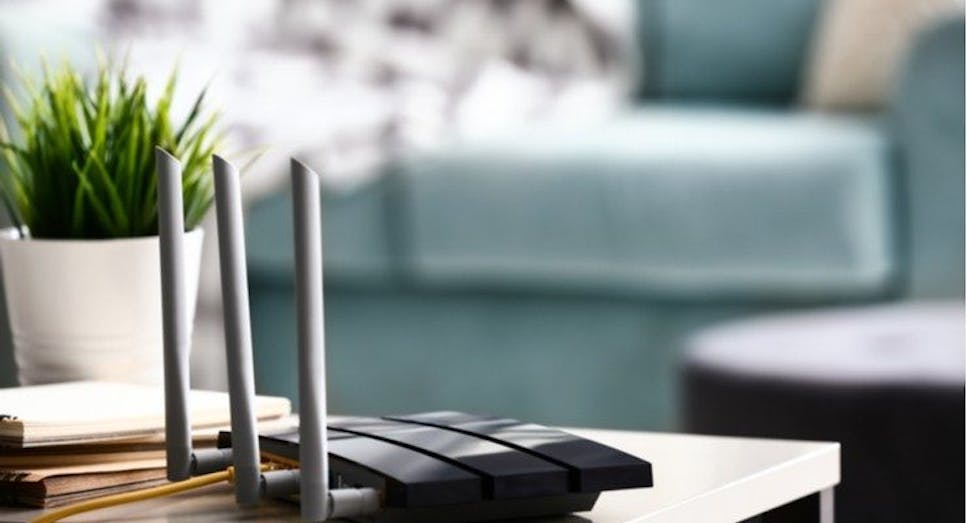 Time for a new broadband deal?
With this in mind, now could be a good time to find a new broadband deal.
This is especially true if you've stuck with the same provider for the past few years, as over time, rates may have crept upwards.
By taking action and switching, you should be able to find a supplier offering a better package with a faster speed at a more attractive price. Shopping around is key to finding the right tariff for your needs.
If you want to compare broadband deals, you can do so quickly and easily here.
What speed do I need?
If you're a household with lots of people who are going to be streaming – or online gaming or uploading videos to social media – you are likely to need a broadband speed in the range of 10-30 Mbps (Megabits per second).
Equally, if you're looking for super-fast broadband, you'll need to look at speeds of 30 Mbps or more.
Will it be expensive?
The good news is, faster broadband doesn't have to cost the earth.
But what you do need to bear in mind is that packages and prices can change depending on your location.
By entering your postcode here, you can see what deals are available in your local area.
What else do I need to consider?
While speed and price should be among your main priorities when looking for a new broadband deal, you should not make your decision based on these alone.
You also need to give some consideration to things such as customer service and installation times.
By reading reviews, you can get some idea of how well a provider treats its customers.
The good news is you should be able to find a reasonably-priced broadband supplier offering the speed you need, along with decent customer service and fast installation times.
Should I be swayed by freebies?
Even though you may be tempted by a broadband deal offering incentives such as cashback or vouchers, you shouldn't be swayed by these. Your focus should be on the most important factors – such as speed, cost and customer service.
What about a bundle?
When choosing a new broadband deal, you need to decide whether or not to go for a 'bundle.'
Bundling involves you taking out more than one service – such as your phone or TV package –
with the same provider.
But while it can mean big savings, it's always worth comparing your choices to work out if a bundle really is the right option for you.
How easy is it to make the switch?
There is often a reluctance when it comes to switching broadband providers, but in reality, moving to a new firm may be easier than you might think.
You may have to plug in a new box. However, that should be relatively simple.
And, as the switch should be managed by the new broadband supplier, it shouldn't prove stressful for you.
Can I switch broadband provider at any time?
When you sign up to a broadband package, you usually do so for a period of 12, 18 or 24 months.
There is nothing to stop you moving to a new broadband provider whenever you want to, but if you're still a little way off the end of your contract, you need to check the potential saving against any 'exit fees.' These are levied for leaving a contract early.
As an alternative, if you are mid-contract right now, it might be worth seeing if you can upgrade your contract with your existing provider. That way, you may be able to boost your broadband speed, enabling you to enjoy the autumn season of sport, without getting stung by hefty exit fees.
Then, once your contract ends, you can look again at making the switch once you're no longer tied in.