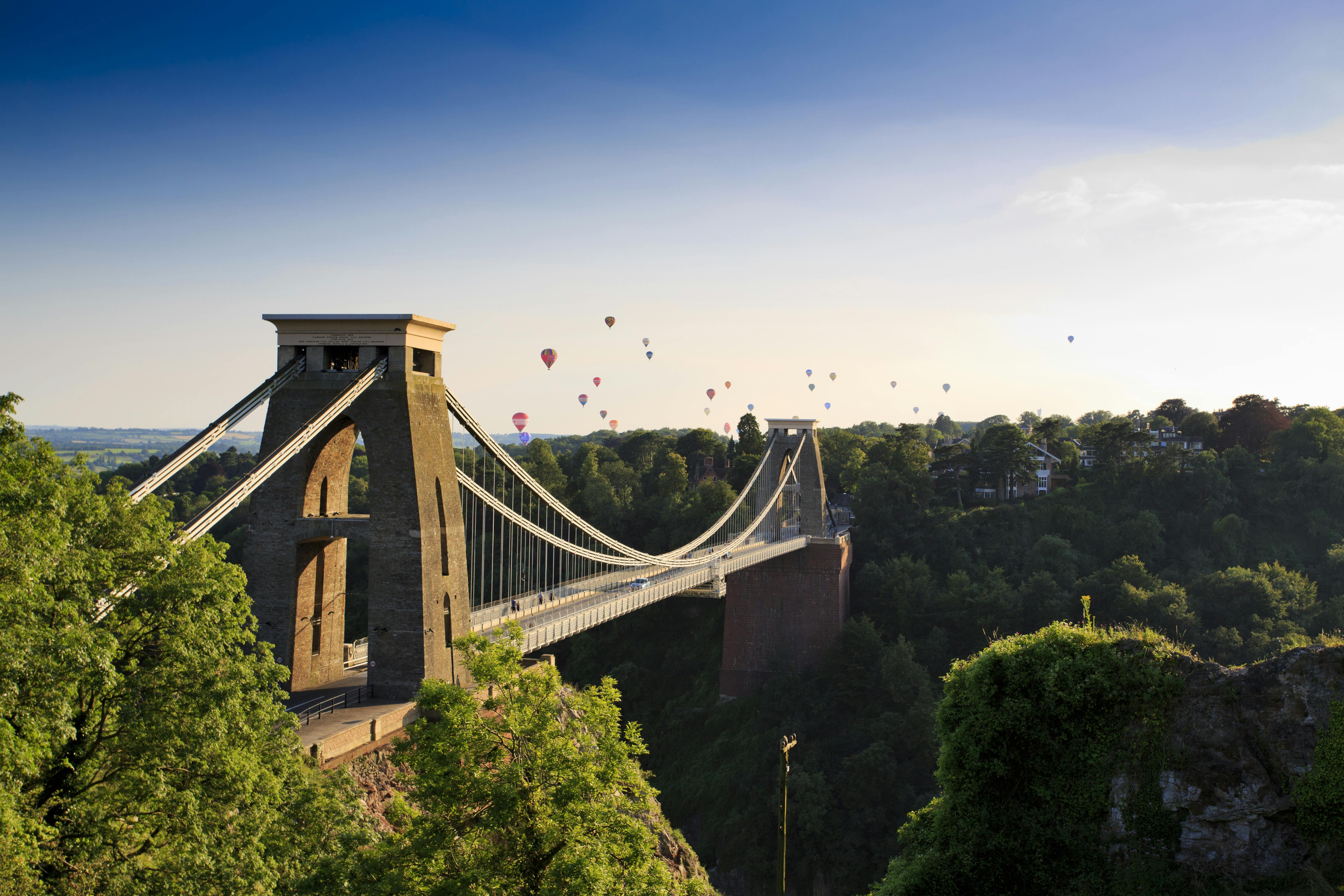 Living in Bristol and wondering what broadband option are available? Our page goes through the top providers in the city, the types of broadband packages you can get, and how to find a good deal.
Broadband deals in Bristol
With plenty of choice in providers and packages, Bristol has great broadband availability. If you live in the city, you'll have the top pick of broadband plans – whether that's a no-frills, entry-level fibre deal or ultrafast full fibre bundled with TV and landline.
The speed and availability may vary depending on where you live in Bristol, of course. Nevertheless, those living in this area can shop around and compare broadband from a wide range of providers.
Bristol internet providers
All of the UK's major providers operate in Bristol, as well as smaller, specialist companies. These include:
Which is the best internet provider in Bristol?
It's difficult to name the "best" internet provider in Bristol, as that largely depends on things like speed, monthly cost, contract length, and any extras – as well as what you can get at your address.
If we're purely looking at speed, the fastest broadband in Bristol is supplied by Virgin Media. Otherwise, you can get fast and ultrafast fibre broadband with any provider that uses BT's Openreach network. This includes the likes of Sky, EE, Plusnet, TalkTalk, Vodafone, NOW, and BT.
Even if you live in a more rural part of Bristol, you may still be able to get ultrafast fibre from the likes of Hyperoptic, Gigaclear and Truespeed – all of which are specialist full fibre providers.
What types of broadband can I get in Bristol?
Bristol is home to all types of broadband, from the most basic ADSL deal to the fastest full fibre connection.
Standard ADSL broadband is the most common and basic type of internet connection. It uses your copper phone wires to deliver internet to your home, with speeds averaging around 10-11Mbps.
In Bristol, fibre optic broadband is just as widely available – and we'd hands-down recommend that over ADSL. It's much faster and more reliable, as it uses fibre optic cables to deliver your home internet connection. If you live in Bristol, you'll definitely have access to some form of fibre broadband – there are two types:
Fibre-to-the-cabinet (FTTC) – this uses fibre optic cables to connect the exchange to the nearest street cabinet to your home, before using copper phone wires between the cabinet and your home. Speeds are usually anywhere between 36-68Mpbs
Fibre-to-the-premises (FTTP) – this uses fibre optic cables all the way between the exchange to your home, resulting in a quicker, more stable connection. Speeds usually range from 100Mbps all the way to 1,000Mbps (1Gbps) and above
In general, FTTC is a lot more common than FTTP across the UK. Bristol is lucky to be decently connected to Openreach's FTTP network, meaning many homes in the city will have access to full fibre broadband. For more on the differences between the two, visit our page on FTTP and FTTC broadband.
Finally, there's also cable broadband, which uses both fibre optic and coaxial cables to provide ultrafast gigabit broadband. Currently, only Virgin Media operates a cable network – as a result, it provides the fastest broadband on the market, up to 1,130Mbps.
Similar to FTTP, whether you're served by Virgin Media's network depends on where you live. That's more good news for Bristolians, as Virgin Media's infrastructure has great coverage across the city.
Getting fibre broadband in Bristol
Virtually all homes in Bristol will have access to fibre optic broadband. The speeds you can get – and the availability of packages – will depend on your address.
Luckily, much of Bristol is covered by Openreach's full fibre network, meaning many households will be able to enjoy ultrafast speeds of anywhere between 100Mbps to more than 1,000Mbps.
Even if you live somewhere that isn't covered by the Openreach network, you may still be able to get a full fibre connection via more niche companies like Hyperoptic, Gigaclear and Truespeed.
How to compare deals for my postcode
Wondering what broadband deals are available in your area? You can use our quick and easy postcode checker. Just enter your postcode, and you'll be able to see all the deals you can get at your address from the providers we work with.
What broadband speed can I expect in Bristol?
Again, that depends on where you live in/around Bristol, as well as the speed that suits your needs best. Generally speaking, Bristol has excellent broadband coverage, and ultrafast fibre broadband is widely available from a range of providers.
Wondering what speed you're currently getting? Use our broadband speed test to see your home broadband speed – that way, you can check if you're getting the advertised speeds, and decide whether you need a faster broadband package.