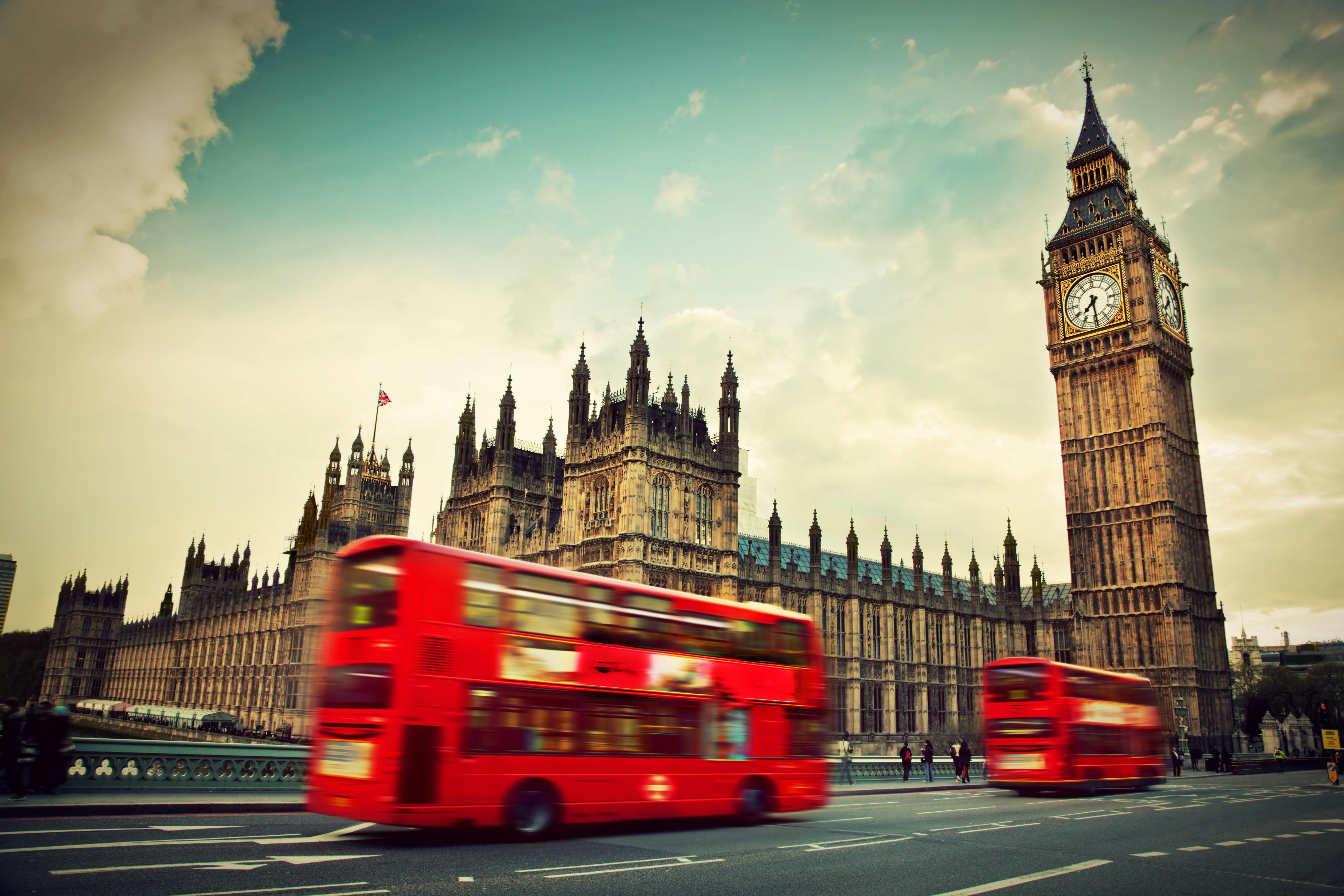 Most of the UK's top broadband, phone and TV providers sell packages in London. You'll also find smaller providers like Community Fibre and Hyperoptic, so make sure you compare to find the best deal.
Broadband Deals in London
Most of the UK's top broadband, phone and TV providers sell packages in London. So you'll have pick of household names.
As well as deals from the 'big four' internet service providers (BT, Sky, Virgin Media and TalkTalk), you'll also find smaller, specialist providers like Community Fibre that focus on supplying your location with full fibre broadband. Being a Londoner, you'll be spoilt for choice. So, it's vital you compare your options to find the best deal.
Luckily, with MoneySuperMarket, it's easy to find a great broadband deal that suits your needs and budget.
All you need to do is enter your postcode into the box at the top of this page to see a wide selection of deals available in your part of the city.
When you find a deal you like the look of, click the link and we'll take you through to the provider's website where you can sign up.
Looking for something else? These other pages may prove useful:
London internet providers
Perhaps unsurprisingly, Londoners can get broadband from just about every major internet provider. From big names such as BT and Sky to smaller alternatives like Community Fibre, there's no shortage of providers and deals to choose from.
What's more, full fibre access is growing rapidly across the city. An increasing number of boroughs now have fibre-to-the-premises (FTTP) tech installed, meaning that millions of homes can enjoy the very fastest speeds on the market.
For those on a budget, there are also plenty of entry-level fibre optic services from the biggest internet providers.
Which is the best internet provider in London?
Defining the 'best' internet provider in London really depends on what you want.
If it's speed you're after, then Virgin Media is definitely the best of the big players, with its fastest Gig1 connection reaching speeds of up to 1,130Mbps. The benefit of going with Virgin is that you can also bundle a phone line and wide-ranging TV package, including premium sports and entertainment channels.
However, if you're willing to look beyond the big household names, it's well worth considering one of the smaller companies that specialise in full fibre connections.
For example, Community Fibre has an extensive full fibre network across 32 London boroughs (and counting). Touting itself as "London's fastest full fibre network", it offers speeds starting from 150Mbps all the way up to a staggering 3,000Mbps (or 3Gbps). As well as being much faster than its rivals, it's extremely competively priced, too.
For those who value customer service and satisfaction, Sky gets an honourable mention. According to Ofcom's latest report on broadband customer satisfaction, Sky generated the fewest broadband complaints across 2022.
What types of broadband can I get in London?
You can get all types of broadband in London.
The most basic option is standard ADSL broadband, which uses copper telephone wires to deliver your internet services. However, entry-level fibre broadband is just as readily available – and at around the same price point, you can get much faster speeds.
A bonus of living in London is that you also have pretty good access to full fibre (fibre-to-the-premises), which uses purely fibre optic cables from the exchange to your home. However, whether you can get it depends on your postcode, as certain boroughs don't have a complete FTTP (network just yet.
Getting fibre broadband in London
Standard fibre optic broadband, which uses fibre optic cabling to your local street cabinet before completing the journey to your home with copper wires, is available across all of London.
Although full fibre, which is fibre optic the entire way with no copper wires at all, is yet to reach every part of the capital, accessibility continues to grow at a rapid pace.
To see whether you can get the likes of Community Fibre or the top fibre speeds from mainstream providers, compare deals with us now.
The following providers all offer ultrafast fibre services in London:
How to compare London deals for my postcode
Comparing London deals for your postcode is easy with MoneySuperMarket.
Simply enter your postcode in our postcode comparison tool and select 'Check Availability'. We'll then show you what broadband deals are available in your part of London.
What broadband speed can I expect in London?
The good news is that all speeds are catered for in London. This ranges from basic 11Mbps plans with all major providers, to superfast fibre packages with speeds averaging between 38-67Mbps.
Ultrafast full fibre plans from the likes of BT, TalkTalk and Sky range from 100Mbps to 900Mbps, while Virgin Media reaches 1,130Mbps via its own cable network. Community Fibre offers the best speeds available in the UK, up to 3,000Mbps.