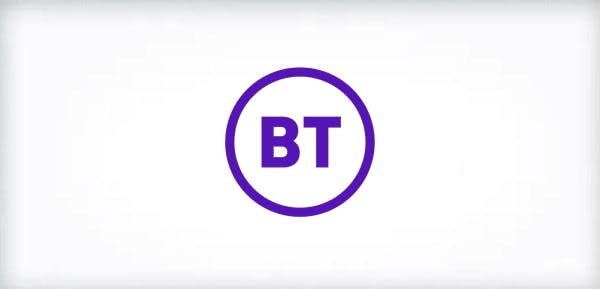 With incentives for existing broadband customers and access to millions of Wi-Fi hotspots across the UK, BT Mobile has much to recommend it. Read on as we take a closer look...
Our BT Mobile review in summary
Utilising the EE network, which BT owns, BT Mobile has access to the best 4G platform in the country.
Its SIM-only plans are decent enough, but when compared solely by price, they're certainly more expensive than offers from big budget providers.
However, with access to BT's five million Wi-Fi hotspots, BT Sport on certain plans and money off for BT Broadband customers, BT Mobile does have a lot going for it.
BT Mobile SIM-only plans
BT SIM-only plans are relatively simple to understand. There are 24 and 12 month options, with data allowances ranging from 4GB up to 100GB.
The deals with hefty amounts of data come with BT Sport app access, meaning you can catch up on Premier League and Champions League games on your smartphone.
If you've got BT Broadband, you get £5 a month off your monthly broadband bill. And if you're stumping up for BT Halo, BT's 'unbreakable broadband' offer, you get double data. That's certainly an enticement if you want to make a saving.
You can also score major discounts with BT's Family SIM plans, which offer 20% extra off for each SIM you buy. And if you'd rather go for an EE contract, you can get 10% off.
However, the lack of rolling 30 day plans is a real miss. These were once the backbone of all SIM only plans and remain a winner for anyone who prefers flexibility from their smartphone deal.
Also, there are no unlimited data deals, which counts as a fail in 2022.
BT Mobile phone contract plans
Unfortunately, BT no longer offers mobile phone contracts. They're focused purely on SIM-only deals.
BT Mobile coverage
Because BT Mobile uses EE's network, coverage is as good as it gets. It's the best 4G network in the UK, with impressive coverage and dependable connectivity.
However, it's always worth checking to see how strong the signal is in your area. BT's mobile coverage checker will show you just how powerful it is.
BT Mobile roaming
BT's Roam Like Home lets you use your SIM only plan for no extra charge in 47 countries across Europe.
Travelling further afield? Its Travel Data Pass can be used in 12 countries, including Australia and the USA, with 500MB of data costing £6 per day.
BT Mobile has yet to confirm whether it will bring in charges for Roam Like Home.
As EE has said it will start charging from January 2022, BT Mobile customers should check with the network about any changes before travelling.
BT Mobile customer service
The latest Ofcom report into mobile satisfaction revealed that BT customers waited just 46 seconds to have their calls answered, finishing midtable when it came to complaints per 100,000 subscribers.
This is a marked improvement on previous performances.
BT Mobile stores and offline experience
Unlike major networks, BT does not have high street stores. The best way to secure a deal, either SIM only or on a phone contract, is to compare prices and visit its website when you find the best plan for you.
BT's Mobile deals and incentives
This is where BT really stands out. It might not give hundreds of pounds off in voucher discounts, but it rewards existing broadband customers with money off their broadband bill.
Its five million Wi-Fi hotspots are also free to use, meaning you can save on data by logging in wherever you find one.
That's great news if you love to browse but don't want to break the bank on a big data allowance.
BT Mobile pricing
BT's price plans are not the cheapest around. But again, this isn't the real point.
If you have BT Broadband, the available discounts make opting for its mobile network something of a no brainer.
Throw in Family Plan SIMs that give you even more money off, and you've got even more reasons to sign up.
BT Mobile does not charge big upfront fees for its smartphones.
So if you want to spread the cost of a device over 24 months rather than paying a lump when you sign up, BT Mobile could be for you.
Pros and Cons of choosing BT Mobile
Pros
EE network means peerless coverage and solid connectivity
Discounts on bills for BT broadband customers
BT Sport streaming with select plans
Family Plan SIMs mean even more money off
Access to five million BT Wi-Fi hotspots
Cons
Prices aren't the cheapest on the market
Best offers are reserved for BT broadband customers
No rolling, 30 day SIM-only plans
No unlimited data plans
How does BT Mobile compare against other networks?
BT Mobile's primary advantage is the fact it uses EE's network. While it can't match its in-house rival when it comes to breadth of price plans or the devices it offers, it does at least have the best network in the country.
That helps it stand out against Three, Vodafone and O2.
BT SIM-only plans are decent, but not cheap when compared with Three or giffgaff.
And the lack of unlimited data or 30 day plans is a big failing in our book. But if you have BT Broadband, it's fair to say it compares favourably to all of its competitors.
What are the alternatives to BT Mobile?
How does BT Mobile compare against other networks?
See our reviews of other mobile networks: