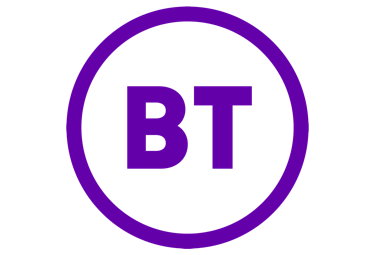 Got BT broadband? Add a BT Mobile SIM to pay your package and there are real savings to be had. Better still, BT's prices, speeds and coverage are among the best around.
The UK's largest broadband, home phone and TV provider also offers mobile phone deals, with a wide range of SIMs and handsets at relatively inexpensive prices.
If you're already a BT broadband customer, then a BT Mobile SIM is a really good bet. Not least because you get £5 off per month on all SIM contracts, as well as the convenience of a single bill for your broadband and mobile phone.
But that's not all that BT Mobile has to recommend it. Because it runs on EE's network, it offers among the fastest speeds and widest coverage of all providers too.
Our best BT Mobile SIMs this week
8GB of 5G data
Unlimited minutes
Unlimited texts
download speed limit

12 month contract

From BT Mobile

25GB of 5G data
Unlimited minutes
Unlimited texts
download speed limit

12 month contract

From BT Mobile

100GB of 5G data
Unlimited minutes
Unlimited texts
download speed limit

12 month contract

From BT Mobile
Why choose a BT Mobile SIM?
Good coverage: BT Mobile uses EE's network, which provides the fastest 4G and the widest coverage of all main providers. 5G is also available
Speed: EE, the bedrock of BT Mobile, is the UK's fastest network according to RootMetrics tests conducted during 2020
Roaming: Roam like Home allows customers to use their BT Mobile SIM abroad with no additional charges in 47 countries – mostly in the EU
Add more SIMS and save: You can save money by getting additional SIMS for family members on BT Mobile's Family SIM plan
30-day money-back guarantee: If you take out a SIM-only plan with BT Mobile and decide it's not for you, you'll get your money back any time during the first 30 days
Frequent offers and rewards: Often BT Mobile will offer incentives to sign up, such as reward cards, free gifts or double data
Free BT Sport: Certain SIM-only plans offer the BT Sport app free of charge. Great for football fanatics and the like
Monthly discounts for existing broadband customers: If you get your broadband from BT, you qualify for a £5 per month discount on all SIM contracts
Customer service: BT's customer service for mobile phone customers is open from Monday to Sunday 7am-10pm and is free to call from a landline on 0800 800 150. You can also dial 150 from your BT Mobile
Wi-Fi hotspots: BT Mobile customers get access to 5 million BT Wi-Fi hotspots around the UK
Is BT Mobile a good network?
BT Mobile uses EE's network infrastructure and for that reason is able to offer among the UK's widest coverage and best data speeds.
BT is a well-known household name, offering a variety of services to its customers. It regularly offers rewards and incentives and has a good reputation for customer service.
Read our full BT Mobile network review here.
What to look for in an BT Mobile SIM contract
If you'd like to compare BT Mobile SIM-only plans, take a look at the table on the top of this page. You can choose to look at just BT Mobile deals or compare its contracts with other providers you are considering.
When looking for SIM-only deals, think about how much data you might need, as well as texts and calls, your budget, and how long the contract runs for.
When you've found a deal you like the look of, click on it and we'll take you to BT's website so you can sign up and get started.
Does BT Mobile offer SIM plans for bad credit?
You'll need to pass a credit check to take out a SIM-only plan with BT Mobile. BT Mobile doesn't offer short contracts - the shortest is 12 months – so it's unlikely you'll be successful if you have a poor credit history. It may be worth checking out alternative providers of bad credit SIMs if you're concerned about acceptance.
12-month BT Mobile SIMs
There are various 12-month SIM only deals with BT Mobile. All 12-month plans come with unlimited minutes and texts and varying amounts of data.
BT Mobile SIMs with unlimited data
BT Mobile offers an unlimited data SIM but only if you are a BT Halo customer. If you are not, the maximum amount of data on offer is 100GB which is still a lot, even if you're a heavy data user.
Should I get unlimited calls and texts?
All BT Mobile SIM-only deals come with unlimited calls and texts.
Which networks offer good SIM plan alternatives?
Talk Mobile
Sky Mobile
Plusnet
Lebara
Frequently asked questions
Can I use my BT Mobile SIM abroad?
All BT Mobile SIM plans come with Roam like Home, which allows you to use your UK allowances in 47 countries – mostly in the EU - for no extra charge.
You can check the BT Mobile website for the list of countries. If you're travelling somewhere else, you'll be charged extra for your phone use.
Rates for data, minutes and texts will depend on where you visit. So it's a good idea to check in with your provider before you travel.
Can I get 5G enabled BT Mobile SIMs?
There are 5G ready SIMs available from BT Mobile. Bear in mind your handset will need to be ready for 5G too.
Can I keep my mobile number if I switch to an BT Mobile SIM-only deal?
Yes, you can keep your old mobile phone number. If you're moving from another network, you'll need to call them and request your PAC (porting authorisation code). You will need to provide this to BT Mobile who will move your number over.
Do I need an unlocked phone to use an BT Mobile SIM?
Yes, your phone needs to be unlocked - or locked to BT Mobile - in order to use a BT Mobile SIM card.
If you're using an old phone that you got on a contract, it may be locked to your former network. In that case, you'll need to get it unlocked.
To do this, you just need to contact the network it's locked to, and they'll sort it out - sometimes free of charge.
They may give you a code to enter, or might be able to it remotely. Your phone will be unlocked and ready for a new SIM in a few days' time.
Are BT Mobile SIM-only deals cheaper than phone contracts?
Yes, in most cases it's cheaper to go SIM-only than to take out a handset contract - partly because it means you won't be paying any interest or extra costs on the phone itself.
Buying a phone outright and getting a SIM-only deal to put in it almost always works out cheaper in the long run.