How to insure non-standard cars
What is specialist car insurance and why might you need it? Our guide explains
What is specialist car insurance?
Specialist car insurance covers drivers, cars or situations that aren't included in standard car insurance. This kind of car insurance is often provided by dedicated insurance firms, but many mainstream insurers also offer specialist products.
'Specialist car insurance' is actually a catch-all term for several varieties of unusual insurance. You may need a specialist car insurance policy if:
You're a learner driver or have just passed your test

You drive high-performance or imported cars

You've heavily modified your car

You want to insure your car for a short period of time

You use your car for business
Insurers consider these situations riskier than those covered by ordinary policies, so specialist car insurance often comes with higher premiums.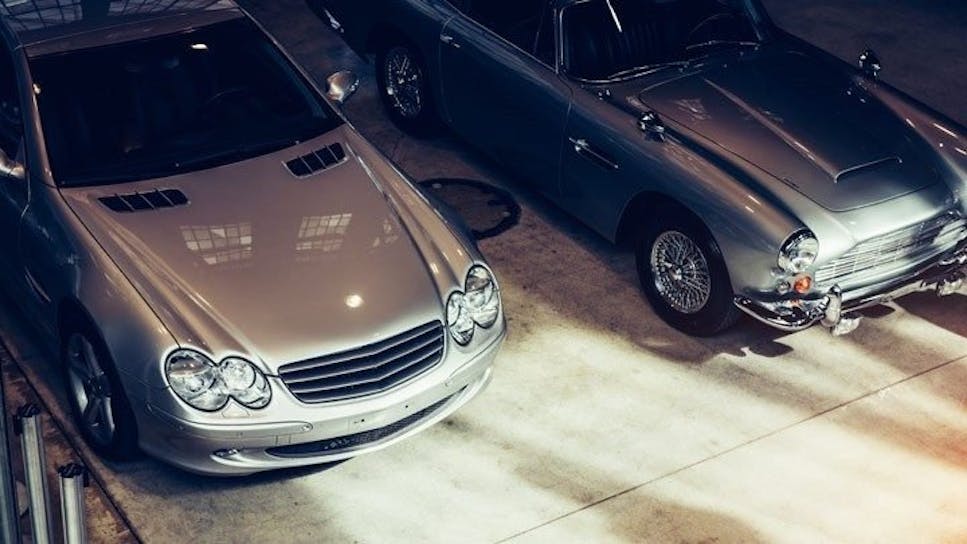 Learner driver insurance
Learner driver insurance covers drivers who have not yet passed their driving test. If you're learning to drive with a recognised driving school, you don't have to buy insurance – they will have their own policy in place.
However, driving authorities recommend learners get at least 20 hours of private practice with friends or family, in addition to 47 hours of professional tuition. So if you want to practice driving in someone else's before you get your licence, you'll need learner driver insurance.
Premiums can be high for learner driver insurance because learners lack both qualifications and experience. However, you can be insured for as little as two days, which should keep costs down.
Car insurance for new drivers
Newly qualified drivers who've just passed their test also face high insurance costs. Car insurance for new drivers is more expensive because they pose a greater risk.
However, there are specialist car insurance policies available to newly qualified drivers, and there are steps you can take to reduce your premiums:
Increase your voluntary excess
This is what you will pay on top of your insurance in the case of an accident. Increasing this can lower your premium costs, but it's important to ensure that the voluntary excess you select is within your price range.
Add an experienced named driver
As the new driver won't solely be responsible for the car with an experienced name driver on it, the insurance will be cheaper. This isn't to be confused with adding a main driver, though, as this refers to the individual who will be using the vehicle the most.
Annual payments
Opting for annual payments over monthly payments can reduce your spending, as monthly costs will typically include an interest rate. It may seem a lot to pay a lump sum, but this can save you money in the long run.
Car insurance for young drivers
Specialist car insurance can be necessary for young drivers, who will find that premiums tend to be higher. Young drivers find that they are more expensive to insure because car insurance providers believe they are more likely to make a claim.
If you're a young driver finding it difficult to buy affordable insurance, or if you're confused by the types of policy available, you can read our guide to car insurance for young drivers. There are also plenty of useful tips to help you cut the cost of cover.
Black box insurance
Some car insurance providers offer telematics insurance, where they monitor your driving habits and decide your premiums based on how you are behind the wheel. Depending on the type of policy you choose, they'll monitor your driving using a black box, a plug-and-drive device or a smartphone app.
What data does a black box collect?
With this type of specialist car insurance, the black box can measure the following:
The time you drive

The speed you drive at on various kinds of roads

How sharply you brake and accelerate

Whether your long car journeys consist of breaks

Your miles on the motorway

Your total annual mileage

How many trips you make
How does a black box measure this?
In order to keep track of how you are driving behind the wheel, a black box is fitted with the following elements:
GPS system – to determine where and what time you drive as well as the roads

Motion sensor – to measure the impacts on the car

Sim card – to send the data to the insurer's database

Computer software – to control how the data is stored
This allows you to pay a rate for car insurance that more accurately reflects your personal risk profile. If you're a careful driver, a black box insurance policy may allow you to pay less for car insurance – even if you're a younger driver or if you've recently passed your test.
Modified car insurance
Modified car insurance covers cars that have been upgraded by their owners, either internally or with bodywork and a fresh new spray.
Modifications can include anything from spoilers or tinted windows to a supercharged engine or a new exhaust system.
It can be harder to find cheap car insurance for modified cars, because any car modification deviates from the manufacturer's specifications, and modified cars are thought to signal an increased chance of accidents, theft or vandalism.
Classic car insurance
Classic car insurance usually covers cars that are over 15 years old and are worth more than £15,000 – but insurers might have different definitions of what constitutes a classic car.
Specialist car insurance for classic vehicles is often cheaper than ordinary car insurance, as insurers believe that classic car owners are more likely to spend time keeping their cars in good condition, with less time spent on the road.
Definitions of what counts as a classic car can vary, so it's a good idea to shop around to find the best deal.
Sports car insurance
It can be more expensive to buy insurance for sports cars because they are capable of greater speeds than standard vehicles, and this brings increased chances of an accident.
The cost of parts and repairs for sports cars is normally also higher. Mainstream insurers will often either refuse cover for sports cars or charge massive premiums. A specialist insurer is almost always a better bet for sports car owners.
Performance car insurance
High-performance cars have powerful engines that can accelerate quickly and reach high speeds. Insurance for a high-performance cars can therefore be expensive, and specialist firms should be your first port of call. There are also a few ways you can keep the cost to a minimum:
Imported car insurance
Imported car insurance covers cars that the owner has bought from overseas. Imported cars are popular with some motorists because they are often cheaper, and may be built to a higher specification. However, it's hard to find insurance for imported cars, especially at a competitive price.
Some imported cars are costly to repair if parts aren't available on the UK market, and if your imported car has a left-hand drive your premiums will be affected.
Kit car insurance
Kit car insurance covers cars that have been built from scratch by their owner. If you are building or would like to build a kit car, specialist kit car insurance is essential.
You'll need cover while you assemble the vehicle so all the component parts are insured. Many kit car owners also opt for salvage retention cover so that they can salvage any usable parts if the car is involved in an accident.
Kit cars are harder to value than standard vehicles, making specialist kit car insurance cover extremely important.
Multi-car insurance
Multi-car insurance is a single insurance policy covering more than one car in a household. This is suitable particularly if any of the following apply to you:
You live at the same address with your family where more than one car is registered

You own more than one car

You and your partner own separate cars

You house-share with others who have cars registered at the address
If you fall under any of these, it could save you money to buy multi-car insurance rather than insuring each car separately. Some insurers offer further discounts for every car you add to the policy.
European car insurance
European car insurance covers your car if you're driving in Europe. All UK insurers provide a minimum of third-party cover in EU countries, as well as:
Andorra

Iceland

Liechtenstein

Monaco

Norway

San Marino

Switzerland

Turkey
Your insurer may not, however, offer you the same level of cover in Europe as they would provide while you are driving in the UK. Some policies also limit the number of days you can drive in European countries.
If you plan on driving in Europe, it may be worthwhile to buy specialist European car insurance, so you have the same protection at home and abroad.
Short-term car insurance
Short term or temporary car insurance covers a driver for a shorter period than the standard 12 month insurance policy. This might be useful if you plan to borrow someone's car for a brief period, or lend your car to a friend or relative. Many providers offer specialist short term cover for these situations.
Business car insurance
Business car insurance covers your car if you use it for work. This is different from standard car insurance policies – which can cover your commute to and from work – and insurance policies taken out on a company car. If you use your car while working (for instance to travel between work locations or visit customers), you may need business car insurance.
Premiums are generally higher for business car insurance, because you're likely to spend more time on the road if you use your car for work. Still, cover is essential – without it, your insurance may be invalidated, and you might face criminal penalties.
Compare car insurance with MoneySuperMarket
You can compare car insurance quotes on MoneySuperMarket in a matter of minutes. Just pop in a few details about yourself and your vehicle, and once you've found the deal you want, you can apply directly to the provider in just a couple of clicks.