Car insurance and coronavirus – what you need to know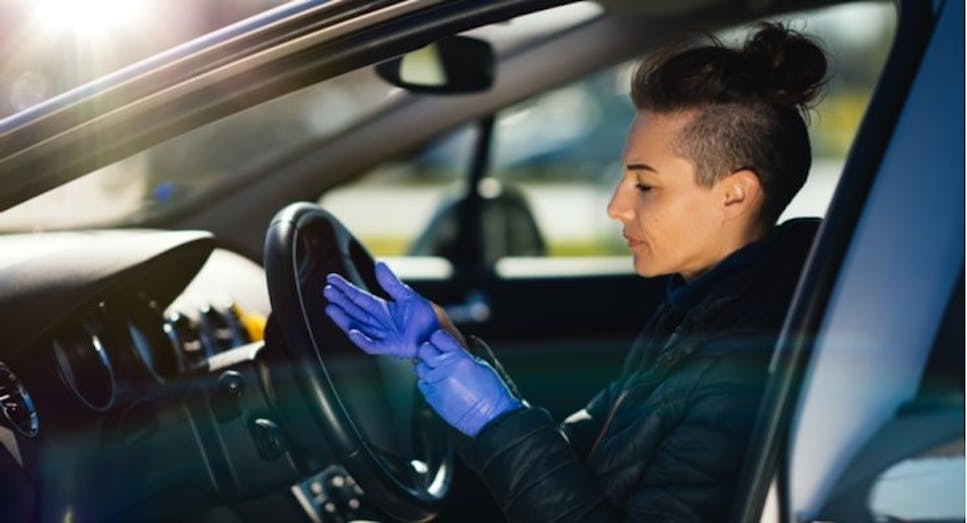 Got a question around coronavirus and motoring? Find the answer here.
FAQs
Frequently asked questions
My driving habits have changed as a result of Covid19. Do I need to tell my insurer?
So long as you have a private insurance policy for a private car, you do not need to contact your insurer to tell them:
you are now driving to work (rather than say, taking the train)

you are working from home (and no longer using the car for commuting).
The ABI has now extended this temporary system until 19 March 2021. It could be that you can save on your insurance when you come to renew if you are using your car less.
What if I am buying a new policy and the way I use my car has changed?
If you are making a new car insurance application, you should answer questions based on how you use your car now – and how you envisage you will continue to use your car.
If I have to self-isolate can someone else drive my car to buy my essential shopping?
So long as your helper has their own fully comprehensive car insurance which includes a 'driving other cars' (DOC) clause – they'll be covered to drive yours. However, this will only be on a third party basis which means any damage to your own vehicle will not be covered.
If your helper's insurance doesn't carry the DOC clause (check the small print) you'll need to contact your insurer and temporarily add them to your policy. This can incur an administration fee (typically between £15 and 30) and, again, will only provide third party cover.
If you want your own car to be insured too, you'll need to add your helper as named driver to your policy (so long as it's fully comprehensive). This is likely to affect your premium but it in some cases, it could even go down.
What if I can't afford my car insurance payments?
If you are struggling to meet your car insurance premiums due to coronavirus speak to your insurer to ask for help.
Help could take the form of a premium payment holiday of up to three months, for example (if you have not already had a payment break), or a temporary change to your policy which reduces the cost.
Note however that, under Financial Conduct Authority proposals, you will NOT be able to extend an existing insurance premium payment holiday beyond three months. Instead your insurer should offer 'tailored' support in other ways, such as agreeing lower monthly payments.
There are other measures you could take to reduce your premiums, too. For example, if you usually pay annually, consider switching to monthly direct debit when the next payment is due. While this can work out more expensive, it could ease cash flow problems in the short term.
Is telematics insurance still available?
Telematics insurance usually means having a black box installed in your car by the insurer which monitors the way you drive and charges premiums accordingly. Engineers are now coming out to fit the devices – but you could face a slightly longer wait due to a backlog over lockdown.
There are other telematics options available, though such as plug-and-drive devices, which are sent out you and plugged into your car's charging port or cigarette lighter.
Or you could use a telematics insurer with an app you can download which tracks how you drive automatically through GPS.
Can I still make an insurance claim?
Claims processes are now operating as normal. If you find it takes longer get through on the phone however, check your insurer's website to see if you can make a claim online.
What if I'm struggling to afford the finance payments on my car?
If you are having financial problems due to coronavirus you can apply for a payment holiday of up to three months under rules set out by the regulator the Financial Conduct Authority. If you are currently benefitting from a payment holiday you should be able to reapply – up to a maximum payment break of six months.
The FCA says consumer credit customers who have already benefitted from payment deferrals – up to a maximum of six months - and are still experiencing payment difficulties should speak to their lender to agree tailored support.
What's happening with MOTs?
The government's six-month extension for MOTs due between 30 March and 31 July 2020 has now ended, and you will need to book in your MOT as normal. For more details, head to our MOT guide.
What about car tax?
Unless you declare your vehicle as officially off-road (SORN), car tax is payable as normal. Although if your MOT was due in the same month as your car tax, you will need to wait until it has been officially extended before you can buy your car tax online.
Can I take my driving test?
Driving tests are back up and running. And to combat the backlog, the period during which driving tests will be available has been extended from six to 18 weeks.
The DVLA has also allocated 395,000 more driving test appointments between then and 31 January 2021.
Theory tests are running as normal and can be booked at the government's website.
What if my driving licence runs out?
If your driving licence runs out between 1 February and 31 December 2020, you will automatically be granted a 11-month extension, starting from the date of expiry.
Can I still take a speed awareness course?
Classroom-based National Speed Awareness courses are still suspended but you can still book a course and complete it online.
Can I still call for assistance if my car breaks down?
Both the AA and the RAC are offering emergency roadside assistance to their members – and free cover to NHS workers. You will need to maintain at least two metres distance and disclose any symptoms of coronavirus on the initial call.
How can I fill up my tank safely?
Wear latex gloves when using the petrol pump and pay with a card at the pump where you are given an option. If you need to go into the petrol station to pay, observe social distancing and use contactless at the checkout – now up to £45.