Guide to car insurance for American vehicles
American cars are growing in popularity in the UK, but they aren't straightforward to insure
There are plenty of reasons to drive an imported American car in Britain – you might be moving to the UK and want to keep your car, you might make money renting it out for special occasions, or you might just enjoy the way an American car drives. But all cars need insurance, and American models are no exception.
Insuring an imported car isn't too different from any other kind of car insurance – but there are a few things you should keep in mind. Our guide tells you all you need to know about insuring an American car in the UK – so you can get it sorted and get on the road.
Can I insure an American car?
It's absolutely possible to get insurance for an imported American car. However, you might have fewer options when you do, since some insurers only offer cover for cars that were built for the UK market.
On the other hand, there are also some specialist insurers that focus specifically on imported American cars – although this can be a pricier option.
Luckily, with MoneySuperMarket, you can still compare a range of leading insurers to see if there's a simpler way to get cover for your imported car. When you compare quotes for car insurance, simply let us know that your car's been imported from the United States – we'll do the rest.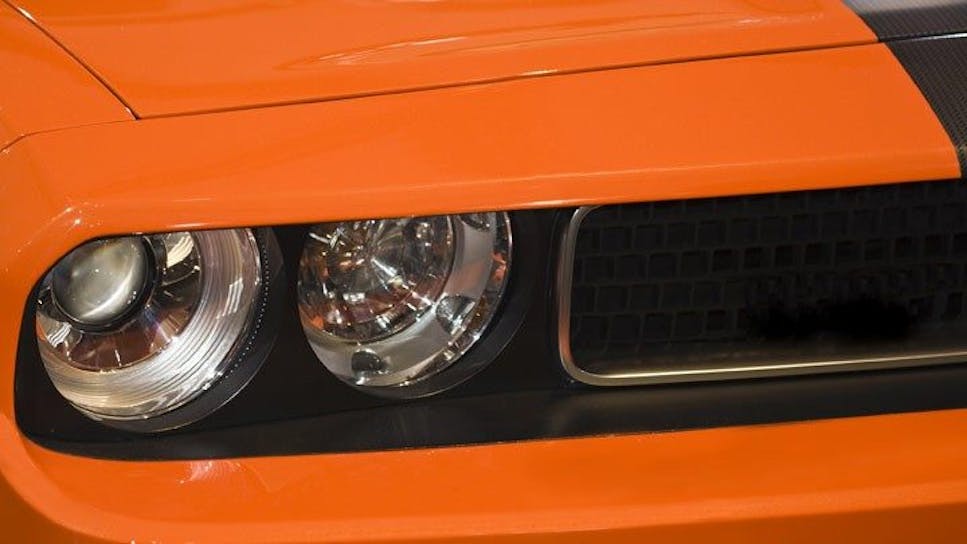 Is it more expensive to insure an American car?
In general, American cars are pricier to insure than other cars in the UK. It all depends on the car in question – but there are a few reasons why you might have to pay a little more:
American cars tend to be bigger and more powerful than their British counterparts. This is why they're great to drive, but it does increase the risk of an accident.

Replacement parts are often only available in the US – so if your car is damaged, it'll cost more to get it fixed up.

Your American car is likely to stand out, which makes it more of a target for thieves or vandals.
What should I consider when insuring an American car?
Depending on how you're using your imported car, there are a few other things you should keep in mind when buying insurance.
If you make an income from your car – for instance, by hiring it out at weddings, or by exhibiting it at car shows – make sure you have business car insurance. If you don't, you could risk invalidating your policy.
On the other hand, if you own an older model, it could qualify for classic car insurance. This could actually save you money – insurers assume that you're less likely to be using a classic car on your daily commute, so they consider it a less risky bet.
It's also a good idea to reach an agreed value with your insurer. This is the amount that your insurer will pay if the car is written off – and to reflect the work and money you've put into the car, it might be higher than its sale price. That way, you won't risk getting stuck in a lengthy dispute with your insurer if the worst happens.
Can I get insurance for custom and modified American cars?
It's absolutely possible to get cover for a modified car – but it'll cost you. Insurers tend to charge more for cars that have been customised in any way, since they tend to pose a greater risk. This includes major alterations like turbocharged engines or custom suspension – but even adding tinted windows could knock up the price of insurance.
Insurers charge more for custom cars because they can't guarantee any work on the car outside its factory. Any change to the car means it can no longer be sorted in one of the 50 car insurance groups – it has to go in a separate modified category, and this almost always ends up costing more.
How can I get cheaper cover for my American car?
Insurance for American cars isn't always cheap – but there are plenty of ways to save money on cover.
Pay upfront: Buying car insurance monthly helps spread the cost around – but you save money overall if you can afford to pay one annual lump sum

Increase your excess: Your excess is the amount you pay yourself towards any claim. A higher excess should mean cheaper premiums – just make sure it's an amount you can afford

Boost your security: Investing in an alarm or immobiliser should reduce your premiums. You could also think about where you keep your car at night – insurance is cheaper if you park it in a driveway rather than on the street, and keeping it in a locked garage will save you even more

Limit your mileage: Many owners of imported American cars don't use them as a primary vehicle. If you're not using your American car for a daily commute, consider reducing your mileage. The less you drive, the less risk – and the cheaper your insurance

Join a club: Insurers might offer you lower rates if you're a member of an accredited club for owners of American cars
The best way to make sure you're getting the best deal possible on American car insurance is to compare prices online. With MoneySuperMarket, it's quick and easy to compare quotes from over 110 of the UK's leading providers – simply give us a few details about yourself and your American car, and see how much you could save.