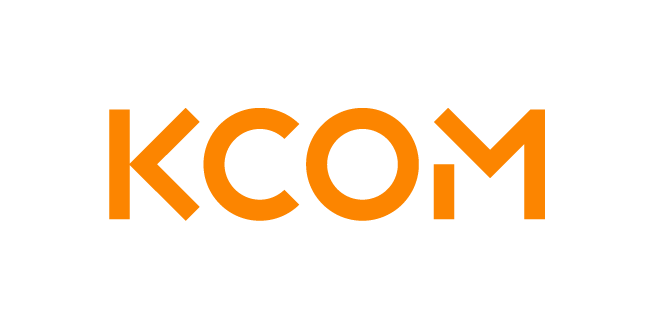 Hull and East Yorkshire-based KCOM offers fast broadband at fair prices. Read on to find out more.
Our best KCOM broadband deals






*Average speeds are based on the download speeds of at least 50% of customers at peak time(8pm to 10pm). Speed can be affected by a range of technical and environmental factors. The speed you receive where you live may be lower than that listed above. You can check the estimated speed to your property prior to purchasing.
Why choose KCOM broadband?
KCOM offers fast full fibre broadband to customers living in Hull and East Yorkshire, and it's expanding coverage to more areas in Lincolnshire.
if you live in Hull, KCOM is the sole provider available to you. It's not cheap. But on the plus side, KCOM is one of the small number of providers in the UK to offer genuine, fibre-to-the-premises superfast broadband.
What broadband packages can I get from KCOM broadband?
KCOM's offers speeds ranging from 30Mbps all the way up to 900Mbps.
All plans are truly unlimited broadband and there are five broadband packages to choose from:
Standard Fibre Unlimited – 30Mbps download and 15Mbps upload
Superfast Unlimited –75Mbps download and 20Mbps upload
Superfast Plus Unlimited – 200Mbps download and 35Mbps upload
Ultrafast Unlimited –400Mbps download and 35Mbps upload
Gigafast Unlimited –900Mbps download and 50Mbps upload
KCOM home phone
Pay as you go calls are included as standard with all KCOM broadband packages, but you can add calls packages if you use your landline a lot. Your options are:
UK landline – includes monthly line rental and unlimited UK calls to 01, 02 and 03 numbers, plus free calls to 0845 and 0870 numbers
UK landline and mobile - does exactly what it says on the tin
All inclusive calls – Includes Monthly line rental and free UK 24/7 calls (including 0845, 0870)
International 1000 - Monthly line rental and 1000 Anytime minutes to 45 countries (landlines Only)
All phone packages include free 1571 voicemail, free caller display which allows you to see the number of the caller before you answer, and the option to remove your number from the phone directory.
Can I get KCOM broadband deals in my area?
KCOM is not widely available across the UK. Principally on offer in Hull only, it's only now beginning to roll out its service further afield.
If you live in the Yorkshire or Lincolnshire area, you can register you interest in KCOM broadband and if there's enough demand KCOM will bring the service to your locality.
What's good about KCOM broadband?
KCOM offers fast speeds and other perks:
Unlimited broadband: Great for large families or heavy users who want to know they can use the internet as much as they like, without running up extra charges
24/7 customer support: Local experts, based in Hull, are always on hand if you have any issues
Flex packages: Come with a price cap, meaning low-income customers can stay on top of their phone and internet bills
Very fast speeds: KCOM's Lightstream service is among the UK's fastest broadband packages
KCOM home phone: All KCOM packages come with PAYG calls as standard which you can upgrade to a call package if you choose
100% renewable energy: All energy used in KCOM's real fibre broadband is from renewable energy sources
MyTech: If you have any problems, you can take your equipment to their MyTech service desk in the KCOM shop on Carr Lane
What's bad about KCOM broadband?
Limited availability: KCOM broadband is only available in Hull and a few other places. Nowhere near Hull? Compare broadband deals where you live to see what else is on offer
Pricey: KCOM broadband definitely isn't the cheapest around. But the speeds its broadband packages offer compare well with most rival providers
Weaker customer service than other providers: Although it offers 24/7 support, customer service feedback could be better
KCOM broadband set-up
On the pre-agreed date of installation, a KCOM engineer will need to need access to your home for around two hours.
They'll fit your fibre cables, set up your new router, connect one of your devices and then leave you to it.
Is there a KCOM broadband installation fee?
A £25 connection fee applies to all KCOM broadband products unless otherwise stated.
What's the KCOM broadband installation time?
KCOM activation time should be around two to three weeks. A date for an engineer to visit to install your broadband will be arranged when you place your order.
KCOM broadband customer service
If you need to contact KCOM, there are several options:
Phone: Customer services are available on01482 602555
Online: KCOM's Live Chat is available every day via the KCOM website.
App: You can contact the help team by download the My KCOM App
Frequently asked questions
Does KCOM offer broadband-only options without a landline?
KCOM broadband doesn't offer broadband-only deals - it needs a phone line to work. But the good news is that it offers free setup with broadband packages and that line rental is included.
On top of that, there are monthly extras including free landline and international calls which can be added or removed on a month-by-month basis.
What KCOM broadband speeds can I get?
These are the KCOM broadband speeds:
Standard Fibre Unlimited – comes with 30Mbps download and 15Mbps upload speeds
Superfast Unlimited –75Mbps download and 20Mbps upload
Superfast Plus Unlimited – 200Mbps download and 35Mbps upload
Ultrafast Unlimited –400Mbps download and 35Mbps upload
Gigafast Unlimited –900Mbps download and 50Mbps upload
The speed you'll get can be affected by where you live, the distance from the telephone exchange, and by the performance of your computer and wiring in your home. If you decide to go with KCOM, you'll be given a speed estimate for your address before you sign up.
How much is KCOM broadband?
How much you spend depends on the package you choose. KCOM Broadband packages start from £40 per month. This is higher than most major providers.
On a budget? Take a look at our pick of the standout cheap broadband deals.