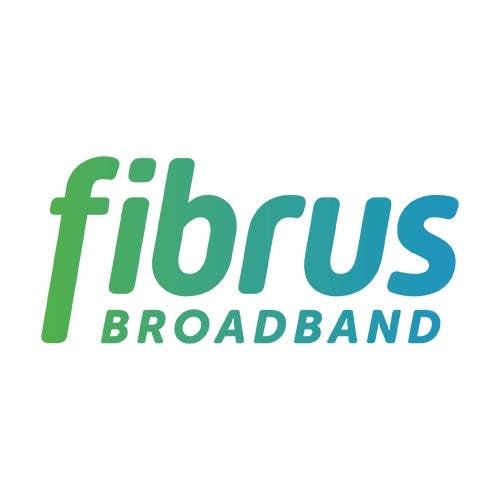 Fibrus Broadband offers spectacular speeds at prices that won't break the bank. Read on to get the full lowdown.
Everything you need to know about Fibrus Broadband
Fibrus Broadband was set up in 2018 to serve rural communities in Northern Ireland. It now delivers full fibre services in all six counties, and has also rolled out to rural parts of Northern England, including Cumbria.
It only offers fibre to the premises (FTTP) deals, meaning you'll need to have had this infrastructure installed where you live. If you have, Fibrus delivers some of the best value full fibre plans around, with cheap deals often available.
It serves up speeds from 150Mbps to 1Gbps, meaning you'll get a lightning fast connection. What's more, it comes with Amazon's eero 6 router, which packs the latest Wi-Fi tech, giving you rock solid coverage throughout the home.
Why choose Fibrus Broadband?
Full fibre speeds up to 1Gbps in the most rural areas of Northern Ireland and Northern England
Great value across the board
Amazon eero 6 router as standard with all deals
Affordable extras, including call packages and additional routers
Local customer support
No mid deal price hikes
Option to have Fibrus buyout your existing broadband deal when you switch
What packages can I get with Fibrus Broadband?
Fibrus offers three main deals, all of which are full fibre. Each plan comes with an Amazon eero 6 router and unlimited downloads on a 24 month contract:
Fibre 150 - Average speeds of 146Mbps, billed as being great for households of between two and four people. Suitable for working from home and lots of streaming
Fibre 300 - Average speeds of 286Mbps, ideal for larger households who have to work and study online, as well as stream video and run smart home equipment
Fibre 1,000 - Average speeds of 946Mbps, built for hardcore internet users that love to stream and game at all hours
You can get Fibrus Talk with unlimited calls to UK and ROI landlines and mobiles. This uses VoIP tech, but you can keep your existing landline number.
Can I get Fibrus Broadband deals in my area?
Use the MoneySuperMarket postcode checker now to see whether you can get Fibrus broadband deals where you live.
Compare broadband deals in your area Does Fibrus Broadband offer broadband-only deals without a landline?
Yes. Because Fibrus Broadband uses FTTP technology, it is a primarily broadband only offering. That's because the tech does not require old copper landlines to complete the journey into your home, using fibre optic cable instead. The result is the fastest internet around.
You can add Fibrus Talk for an extra monthly fee. This uses the internet (VoIP) to make calls, but you can keep your old number to ensure a smooth transition.
Broadband only deals are increasingly common as the switch to full fibre gathers pace. That means not having to pay for line rental, although the saving is usually offset by the higher cost of the faster speeds provided by full fibre.
Other broadband providers
Want fast broadband from a small provider? Then check out these options: