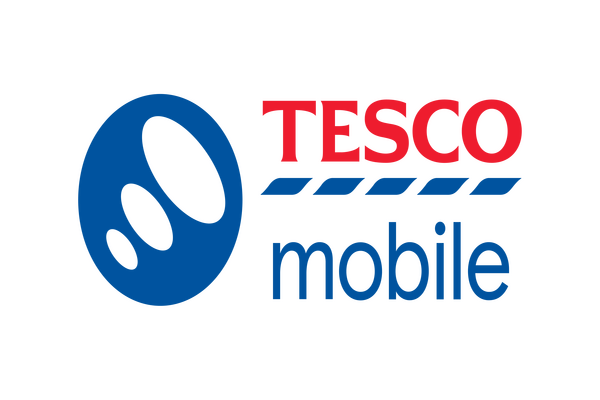 Tesco Mobile's big 'sell' is free Clubcard points every time you pay your bill. Add to that good speeds and coverage (courtesy of the O2 network infrastructure), keen prices and no mid-contract price rises, and Tesco Mobile has much to recommend it.
Our best Tesco Mobile SIMs this week
Why choose a Tesco Mobile SIM?
Get free Clubcard points every time you pay your bill
Uses O2's network, so coverage and speeds are reliable
5G service in over 160 locations
Very keenly priced SIMs
No mid-contract price rises
One-month, 12-month and 18-month plans available
Sign up for multiple SIMs to get Family Perks
Double data for Clubcard Plus subscribers
Option to cap your spend to prevent unexpectedly high bills
Is Tesco Mobile a good network?
Tesco Mobile doesn't have the same attention-grabbing perks as some other, more expensive networks.
So don't expect giveaways and promotions at high-street stores and restaurants, priority ticket-booking or free subscriptions to music and TV streaming services.
But for us that's more than made up for by the fact that Tesco Mobile offers customers Clubcard points for every £1 they spend on their mobile bills.
That means you can get money off your weekly grocery spend. Or you can get double the number of points if you opt to spend them with Tesco Mobile, which means you can trim your monthly SIM-only bill.
Tesco Mobile also scores highly with us at MoneySuperMarket for offering decent allowances at notably affordable prices, with 5G on offer at no extra cost.
All of which means it's very much a network with an emphasis on value. So if you're looking to keep your outgoings down, or you feel you don't really need the flashy perks that some other networks offer, Tesco Mobile is well worth a look.
Read our full Tesco Mobile network review here.
What to look for in a Tesco Mobile SIM contract?
Price and allowances are always your two watchwords when it comes to finding a good SIM-only deal. That goes for whichever network you're thinking of joining.
The good news is that pretty much all Tesco Mobile SIMs represent really good value, with above-average allowances at below-average prices.
One thing we would recommend though is to use Tesco Mobile's 5G coverage checker to see if your locality.
If so and you've got a 5G compatible phone, we'd recommend you definitely get a 5G SIM. Not least because you'll pay the same price as 4G but you'll get much, much faster speeds.
Compare Tesco Mobile against other networks in the market here.
Cheap Tesco Mobile SIMs
Does Tesco Mobile offer SIM plans for bad credit?
If you're worried about not being approved, you may want to go for a one-month, no-contract Tesco Mobile SIM. These don't require you to pass a credit check.
12-month Tesco Mobile SIMs
As well as one-month, rolling-contract SIMs and 18-month SIM only deals, Tesco Mobile offers 12-month SIMs at broadly comparable price points.
Tesco Mobile SIMs with unlimited data
Tesco Mobile offers a selection of SIMs with unlimited data, which are priced around £30 per month. These are best suited to heavy mobile internet users.
Should I get unlimited calls and texts with my Tesco Mobile SIM?
Tesco Mobile doesn't offer unlimited calls/texts on any of its SIM plans. But all Tesco Mobile SIMs come with 5,000 minutes and 5,000 texts per month.
Given that it's pretty unlikely you'll get through that many, it means that texts and calls on Tesco Mobile are as good as unlimited on all plans.
Which networks offer good SIM plan alternatives?
Frequently asked questions
Can I use my Tesco Mobile SIM abroad?
All Tesco Mobile SIM customers can use their minutes, texts and data in 48 locations in Europe and beyond for no extra charge, with its Home from Home scheme. However, in locations not covered additional roaming charges will apply.
The locations covered by Home from Home are: Austria, Belgium, Bulgaria, Croatia, Republic of Cyprus, Czech Republic, Denmark, Estonia, Finland, France, Germany, Greece, Hungary, Ireland (Republic of), Italy, Latvia, Lithuania, Luxembourg, Malta, Netherlands, Poland, Portugal, Romania, Slovakia, Slovenia, Spain, Sweden, Azores, Canary Islands, French Guyana, Gibraltar, Guadeloupe, Guernsey, Iceland, Isle of Man, Jersey, Liechtenstein, Madeira, Martinique, Mayotte, Monaco, Norway, Reunion, San Marino, St Martin, St Barts, Switzerland and Vatican City.
Can I get 5G-enabled Tesco Mobile SIMs?
Yes, you can. And the good news is that you won't pay any more than you would for 4G. The bad news is that you'll need a 5G-compatible phone. And you'll need to be in area where Tesco Mobile's 5G service is available.
Can I keep my mobile phone number if I switch to a Tesco Mobile SIM-only deal?
Porting your number to Tesco Mobile is easy. All you need to do is contact the network you're leaving to request a PAC (porting authorisation code), which you can do by phone or by text message. Once you've got your PAC, you'll just need to give it to Tesco Mobile, which will use it transfer your number.
Do I need an unlocked phone to use a Tesco Mobile SIM?
If your phone is locked to another network, you'll need to get it unlocked to be able to use a Tesco Mobile SIM.
The good news is that for the last few years most networks have been selling their phones unlocked.
To find out for sure if your phone is locked, just find a friend or family member who's on a different network to you and insert their SIM in your phone.
If the SIM works, your phone is unlocked. If not, you'll need to contact to your network to unlock it and a fee may be payable.
Are Tesco Mobile SIM only deals cheaper than contract?
Getting a Tesco Mobile SIM only deal is pretty much always cheaper than signing up for a phone-and-SIM contract. That's because you're only paying for your monthly allowances and aren't paying for a new smartphone.