The most economical cars on the road
Find out how much you could save by choosing a fuel efficient car
Which are the most fuel efficient cars in 2021?
Fuel-efficient cars that do more miles per gallon (MPG) tend to have smaller, less powerful engines. Petrol cars that fit the bill include the Ford Fiesta, while the Skoda Octavia is one of the most economical diesel models available today.
If you're keen to save on fuel, and other charges such as vehicle tax, there are also now lots of hybrid and electric cars on the market in the UK. Cars of this kind are likely to become more common over the next few years, especially as the government now plans to ban the sale of new petrol and diesel-powered cars by 2030.
Popular models include the Toyota Prius (hybrid) and the Peugeot e-208 (electric).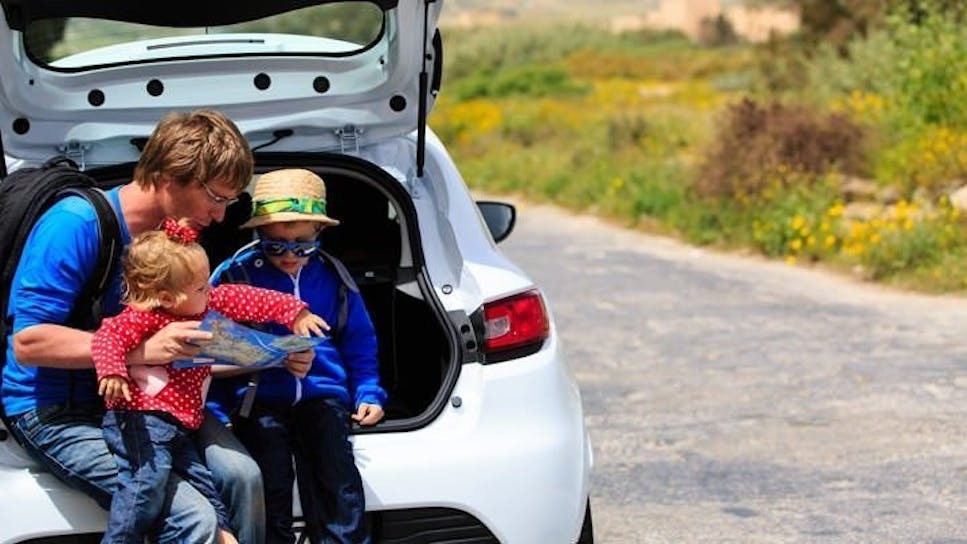 How much can I save with a fuel efficient car?
Fuel is not cheap. At the time of writing, government figures show that the average cost of a litre of unleaded petrol in the UK is £1.35, while a litre of diesel will typically set you back £1.37. Costs are also rising; those prices are up about 20p on the same time a year ago. So choosing a more fuel-efficient car could prove a wise move if you're looking to save money.
Say you drive 10,000 miles a year, choosing a car that does around 50 MPG should save you around £300 a year when compared to a more powerful vehicle that can only manage 40 MPG.
Finding the most fuel efficient car can also cut your driving costs in other ways. Smaller, less powerful cars tend to be in lower insurance groups, which means they are cheaper to insure.
As they have lower CO2 emissions, they also cost less in road tax and can help you to avoid paying certain fees, such as London's Ultra Low Emissions Zone charge of £12.50 a day, altogether.
What type of cars are the most fuel efficient?
Electric cars do not use fuel as such, so they have to come out top when it comes to fuel efficiency. However, they do use electricity, and are often expensive to buy, even with the government's Plug-in Car Grant worth £3,000 – so they might not always be the most economical choice overall. 
Some drivers, especially those who regularly travel long distances, are also not ready to make the switch to an e-car and are looking for a fuel-efficient petrol car, an economical diesel vehicle. A growing number of motorists are also turning to hybrid cars, which have a petrol or diesel engine alongside an electric engine and tend to offer much better fuel efficiency than traditional internal combustion cars. 
So, here's our pick of some of the best available in 2021.
What are the most fuel efficient petrol cars?
Ford Fiesta – from £16,645
#The nippy little Ford Fiesta is a great choice for motorists keen to keep their fuel bills down. Reviewers recommend the 123bhp 1.0-litre EcoBoost petrol engine, which comes with mild-hybrid assistance that allows it to do more than 56 MPG. It also has a CO2 emissions figure starting at just 114g/km. 
Peugeot 508 – from £27,865 
The 1.5-litre BlueHDi 130 engine Peugoet 508 can do between 50 and 60 MPG, while the more powerful 2.0-litre diesel with an automatic gearbox still offers more than 50 MPG. There's also a plug-in hybrid with a petrol engine that can do between 166 and235 MPG – but is a more expensive option to buy.
What are the most fuel efficient diesel cars?
Skoda Octavia – from £22,390
If you're looking for a spacious yet economical car, the 2.0-litre diesel engine Skoda Octavia is a good choice as it can do more than 65 MPG. The other models in the range also offer high MPG for their respective engine sizes. 
Mini Countryman – from £24,805
The entry-level diesel-engine Mini Countryman combines great SUV looks with fuel economy of more than 50 MPG, the manufacturer claims. For even greater savings at the pump, you can also consider the Mini Countryman ALL4 plug-in hybrid, which is said to return more than 160 MPG. Again, however, you'll have to pay more for this model initially.
What are the most fuel efficient electric cars?
Peugeot e-208 – from £27,225
 The all-electric version of the Peugeot 208 offers a winning mix of performance and practicality, reviewers say. It's currently top of the table for electric cars on most driving websites. 
Vauxhall Corsa-e – from £26,640 
Vauxhall's Corsa-e is also popular with car reviewers in 2021, despite being a little less attractive than the Peugeot e-208 – partly because of its 180-mile everyday battery range.
What are the most fuel efficient hybrid cars?
Toyota Prius – from £32,645 
The original hybrid car, the Toyota Prius remains a popular choice. It is capable of doing more than 60 MPG, according to the manufacturer, and has CO2 emissions of under 107g/km. 
Hyundai Ioniq – from £36,995 
Not dissimilar to the Prius, the Hyundai Ioniq has won fans thanks to the increased responsiveness delivered by its conventional dual-clutch automatic gearbox. It too is said to manage more than 60 MPG.
How does MPG work?
MPG stands for miles per gallon and reflects the number of miles a car can do on a gallon of petrol. Official MPG is determined via a series of tests conducted under controlled laboratory conditions. However, the results of these tests often suggest a higher MPG than drivers can get when driving on real-world roads. When you read car reviews, they will often include both the official MPG and the "true" MPG (experienced by the reviewer) as a result. 
What is official MPG and true MPG?
Official MPG is the number of miles per gallon a car does in a test situation. True MPG is often lower than this because we tend to drive our cars much harder than they do in lab tests.
Are fuel efficient cars cheaper to insure?
Insurers divide cars into 50 different insurance groups based on a range of factors, including engine size, cost to buy, and potential repair costs. So while fuel efficiency is not taken into account in this process, it's a fact that cars with smaller, less powerful engines are likely to be cheaper to insure as well as at the pump. You can find out which insurance group a particular make and model of car is in with our handy checker tool. Just remember that if you modify your car, that's likely to bump up your premiums however cheap it is to run.
How can I improve the fuel efficiency of my car?
You don't have to buy a new car to improve your fuel efficiency. There are also steps you can take to make your current vehicle more economical. These include: 
• Don't drive around with unnecessary items. Your car's overall weight affects how much fuel it needs to function 
• Look after your vehicle. Regular maintenance keeps fuel efficiency at optimal levels, and helps you stay safer on the roads 
• Plan your journeys strategically. Check Google Maps for traffic jams before heading out 
• Use your air conditioner sparingly. It's much more fuel efficient to open a window or remove a layer of clothing 
• Stick to the speed limit. The faster you drive, the more fuel your car will consume 
• Drive as smoothly as possible. Braking hard and accelerating quickly increase your fuel consumption
 • Change gears sooner rather than later. Staying in a lower gear can hike your fuel costs by 15% 
• Don't leave your engine idling. Turn it off in traffic jams and don't leave your car "warming up" for too long
Compare car insurance quotes
MoneySuperMarket can provide you with a range of car insurance quotes with its online comparison tool. All you have to do is provide a few details about you, your driving history, and your current circumstances, and we will find you a host of suitable deals. Then you can simply click through to the relevant provider to take out the policy that is the best fit.