What class of use do I choose for a car insurance policy?
See how the way you use your car might affect the price of your insurance before comparing quotes with MoneySuperMarket.
When you take out car insurance, you'll need to tell your insurer how you plan to use your car, as this is a factor they consider when deciding your premiums. If you use your car for anything like commuting or work, it's important to declare this to make sure you have the right cover in place. But first, it's important to have an understanding of car insurance classes of use to ensure you declare the correct information.
What are car insurance classes of use?
When it comes to car insurance, classes of use refers to how you intend to use your car, which helps insurers judge how much of an insurance risk you might be. From that, they can identify how much they should charge you in premiums.
The term 'class of use' helps insurance companies place drivers into different brackets – for example, social drivers, commuters, or commercial travellers.
The latter category will usually be quoted higher premiums because they are using their vehicles more often, at busier times of day, and in unfamiliar locations.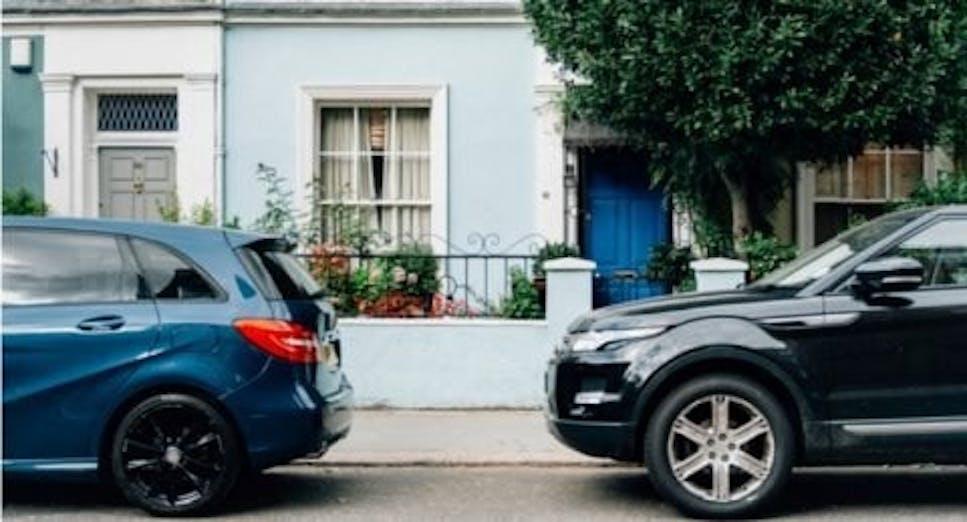 What are the different car insurance classes of use?
The classes of use consist of several definitions, but check the terms and conditions of any policy before you buy, and ask the insurance provider if you're still unsure whether you'll be covered.
1. Social, Domestic, and Pleasure (SDP)
This is for using your car for everyday driving, such as visiting family and friends, days out, or shopping trips. It can include your spouse or other named drivers providing they will also only be using the car for social journeys.
2. Social, Domestic, Pleasure, and Commuting (SDP+C)
As well as social trips, this class also includes your journey to and from your place of work.
Usually, only one destination is included. If you travel significantly with work, you should step up into the Personal Business class.
If you drive to a train station and park, or if you drop someone else off at their work on a regular basis, it's also likely to be seen as commuting to work by your insurer, and should be included in this class.
3. Personal Business (SDPC+business)
This class includes business-related driving where you travel often and to more than one location for your work.
Given that you'll likely clock up high mileage in this category, some insurers will ask for more details so they can assess the risk.
Commercial travel is more complicated than social classes. There are often a range of options to choose from and you need to decide what is the most suitable for your needs. This consists of three classes:
Class-one business car insurance: This covers the main driver in connection with their business, like short trips, and also includes social, domestic, and pleasure. There is often the option to add a spouse to the policy, but named drivers won't normally be covered for business use.

Class-two business car insurance: This provides the additional benefit that more than one extra driver can be included on the policy that will be using the vehicle for business, like co-workers.

Class-three business car insurance: This is for those who drive as a permanent part of their job and will be spending a lot of time on the road, such as for those working in sales, or healthcare workers who need to visit multiple people a day.
What is commercial travelling?
Commercial travelling usually refers to class three business use, although different insurers may have their own definitions of this – so speak to your provider if your policy mentions this.
This can be confused with commercial car insurance, but don't make this mistake. Commercial car insurance is separate and will usually have extra cover, for example, if you take items along on your business trips that you wish to insure.
What if I select the wrong car insurance class of use?
If you select a lower class of use to keep your premiums down, you risk invalidating your insurance[AR1] .
For example, if you claim that you're only using the car for the school run and then drive a lot of motorway miles for work and have an accident for which you need to claim, it's likely your policy will be voided.
If your class of use changes for any reason, you should contact your insurer straightaway so they can revaluate your cover.
Can I lower the cost of required car insurance class of use?
You must opt for the correct car insurance class, but there are ways to lower the cost. While Social, Domestic, and Pleasure tends to be the cheapest class of use, it's not always suitable for everyone's driving needs. So if an alternative class of use meets your needs, you may feel as though you're paying a high price. While you have to choose the correct car insurance class of use, there are ways to lower the cost:
Select a car from a lower car insurance group
Cars are placed into one of 50 car insurance groups. Those in higher groups will have a higher insurance price than those in lower groups. This is calculated based on factors including engine size, rate of acceleration, top speed, and the cost of repairs.
Avoid unnecessary add-ons
Add-ons like motor legal protection and courtesy cars might not always be necessary. For example, if you own more than one car, you could potentially resort to this vehicle in the unfortunate case of an incident. These extras can add to the price, so if you're trying to lower the cost, you can avoid them if you definitely won't be needing them.
Consider black box insurance
Black box insurance is particularly beneficial for new drivers who will be facing high costs yet require their car for more than social use. By monitoring how you are behind the wheel, such as speed and the time you drive, your policy can reward you for good and safe driving and you could pay less for insurance.
Compare car insurance
Thankfully, you don't have to travel far to find car insurance. MoneySuperMarket can help you get the right deal by comparing policies from our panel of leading lenders to get you a quote within minutes.
As with any insurance product, the cheapest option isn't always best suited to you. We recommend comparing policies based on the cover they offer, as well as the cost. This way, you can make sure you don't end up over- or under-insured.