Does your postcode affect car insurance premiums?
Insurers take a number of factors into account when they set your car insurance premiums – and your postcode is one of them. Find out why this matters to insurers, and where cover is the cheapest in the UK
Where you live can determine how much your car insurance will have an impact on your finances. From the safety of your neighbourhood to population density and dual addresses, there are many factors to take into consideration.
Read MoneySuperMarket's short guide and learn all you need to know about how your postcode can impact the cost of your car insurance.
Why does my postcode affect the cost of car insurance?
A car insurance postcode checker calculates your premiums based on your risk factor. In other words, how likely you are to make a claim on the policy you take out. Insurers will consider a number of things when deciding this, one of which is your location.
This is because different parts of the UK have different risk factors, which are based on:
Population density

Traffic density

Crime rates

The number of claims made in the area

The number of road accidents in the area

Whether the area has higher-risk road systems like roundabouts or cycle lanes
Because of the reasons outlined above, you would expect areas with lower populations (e.g., rural areas) to have lower average premiums than inner city areas.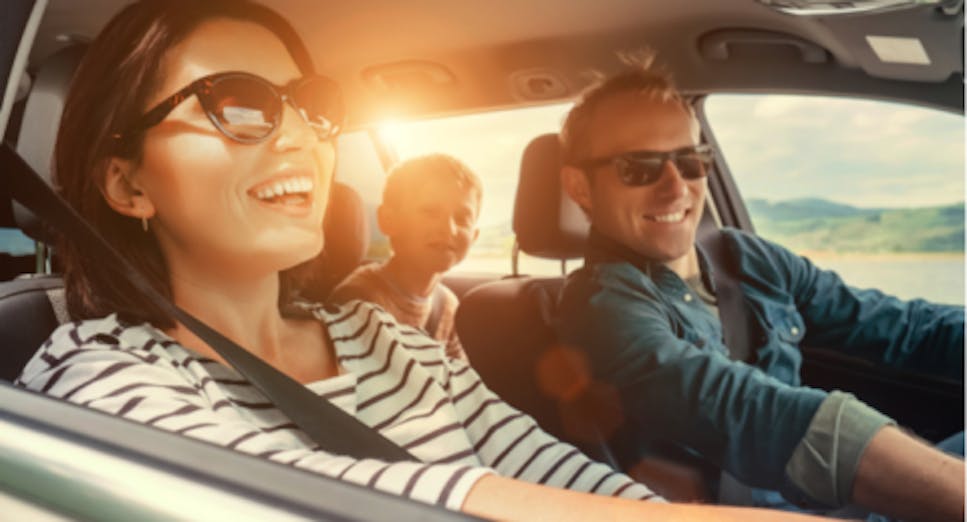 How else can I get cheaper car insurance?
Whether you live in a postcode with higher premiums or lower premiums, you can still benefit from a range of other ways to cut the cost of cover. This includes making changes to your policy or the way you use your car.
Before you take out car insurance, try our car insurance postcode checker and consider the following aspects of your policy to get a cheaper quote:
How you pay: Paying annually for car insurance is often the cheaper option. Providers will usually charge a little extra on top if you want to spread the cost out over monthly payments.

Pay a higher excess: Increasing your voluntary excess indicates that you won't bother making small or frivolous claims. If you do this, insurers will usually reward you with a discount.

Strip down your policy: Car insurance policies can come with a range of features, such as 

breakdown cover, motor legal protection, or cover for your personal belongings. If these aren't included as standard, you'll likely need to pay extra. But if you don't need them, you can save a few quid by avoiding them.

Choose fully comprehensive cover: Fully comprehensive cover offers the most complete protection of all your available options. On top of that, it's also usually among the cheapest.

Consider telematics: If you're a young driver, consider going for a telematics policy. Your insurer uses telematics to monitor your driving habits. If you drive safely and sensibly, you'll earn a discount on your future premiums.

Add an experienced driver if you're young: You can also benefit from adding an older driver, such as a parent or relative, to their policy. But be careful of 

Be honest: It's vital to be honest and up-front when you take out a car insurance policy. This means being truthful about your location, your job situation, your vehicle, and how you use it. If you're caught being dishonest, you'll risk voiding your policy, which means you'll be driving without cover. This is illegal and you'll have wasted the money you paid in premiums.
The car you drive is important too, as is the way you drive it. So keep the following in mind:
Cars in lower insurance groups are ranked so because they're safer on the road and easier to drive. As such, these makes and models are also cheaper to insure.

Driving fewer milesputs you at a lower risk of being involved in an accident, simply because you spend less time on the road. The lowered risk factor means cheaper premiums.

Keeping the car safe and secure, whether locked in a garage or equipped with an immobiliser, makes it less likely you'll need to claim for theft or vandalism. As above, this means insurers will generally charge less for cover.

Modifying your car can increase your premiums. In some cases, it can be hard to find cover at all. This is because modified cars might need parts that are harder to find or more expensive to repair. Therefore, you'll need to pay more for insurance.

You can build up a no-claims discount over time by avoiding making any claims on your policy. Doing so can earn you a discount on your car insurance, which you can usually transfer between providers. Note that you can insure this discount too!
Does having two addresses affect my car insurance?
Not everybody has two or more postcodes. But if you do, it can cause a few headaches. This can be the case for students who split their time between home and university accommodation. Likewise, it could also relate to a professional who flies or stays at different addresses on a regular basis. In these situations, it may be difficult to determine which address should be considered as the 'main' one.
If you live at two or more addresses, it is worth giving MoneySuperMarket's car insurance postcode checker a go. This will allow you to figure out which postcode would get you a cheaper deal. If it works for you, make sure to get in touch with your insurer. They'll be able to tell you whether it is okay for you to use the more cost-effective address as your 'main' postcode. Bear in mind that consulting your insurer is crucial, as in the future they may claim that you used a misleading address.
Will changing my address impact my car insurance?
If you are moving home and changing address, your insurer should be aware of your relocation. If you don't, your insurance may no longer be valid.
Changing address can affect your car insurance in a number of different ways. In this respect, our car insurance postcode checker can give you a good idea from the outset. If you are moving to a 'riskier' postcode, you may have to take out a pricier policy. However, if your new address comes with a garage or a driveway, your car insurance premium may turn out to be cheaper regardless of how 'risky' your postcode is.
Compare affordable car insurance quotes
Finding affordable car insurance is quick and easy when you compare quotes with MoneySuperMarket. Just tell us a little about yourself, your driving history, and the car you want to insure. We'll search the market for a list of quotes tailored to your needs.
You'll be able to compare policies from a range of providers by the overall annual and monthly cost, the cover you'll get, and the excess you'll need to pay to make a claim. Once you've found the deal you want, just click through to the provider to finalise your purchase.
As with any insurance product, keep in mind that the cheapest option isn't always the best. You should try to get the amount of cover you need for the best price available, so you know you won't be over- or under-insured.