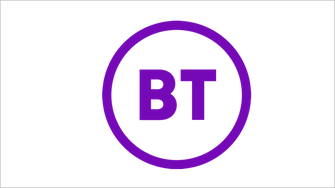 Available across most of the UK, BT's fibre optic broadband packages boast fast speeds, a 'Stay Fast' speed guarantee and free security software. But are they the right option for you and your family? Let's take a look…
Our best BT fibre broadband deals this week
*Average speeds are based on the download speeds of at least 50% of customers at peak time(8pm to 10pm). Speed can be affected by a range of technical and environmental factors. The speed you receive where you live may be lower than that listed above. You can check the estimated speed to your property prior to purchasing.
Can I get BT fibre broadband in my area?
Although BT fibre broadband is widely available across the UK, it's still not on offer to everyone. And if you live in a village or rural area, your chance of getting BT fibre is much smaller than if you live in a major town or city. To check if BT fibre is available where you live, use our postcode checker.
If you find you can't get BT at your address right now, don't worry – you can sign up to get notifications on BT's website. Once fibre broadband becomes available in your locality, BT will let you know.
In the meantime, to see which packages are available in your area, pop your postcode into the postcode checker below:
Compare broadband deals in your area What fibre optic broadband packages can I get from BT?
BT offers three fibre optic packages: Superfast Fibre Essential, which is its cheapest package, the mid-range Super Fast Fibre and the most expensive of the three, Superfast Fibre 2.
Here's a snapshot of what each package has to offer:
BT Superfast Fibre Essential – gets you average speeds of 36Mbps. Although it's the slowest of BT's fibre packages, it's still plenty fast enough for activities like streaming music and watching films online. Comes with BT Hub 5 router and 24-month contract.
BT Superfast Fibre – 50Mbps average speeds. If you live in a large household, where different devices such as laptops, tablets and games consoles are used simultaneously, this package is a good option. Comes with BT Smart Hub router and 24-month contract.
BT Superfast Fibre 2 – 67Mbps average speeds. This package is ideal if you live in a large family household or shared house, like to stream films and TV shows a lot, or rely on a fast internet connection for work. It's the most expensive of three, but that's usually the case with packages offering faster speeds. Comes with BT Smart Hub router and 24-month contract.
How does BT compare to other providers?
There's a reason BT remains one of the UK's most popular broadband providers; it's got a decent selection of fast broadband packages, an impressive internet hub, plus the 'Stay Fast' broadband guarantee.
This guarantee means that, should your speeds fall below a certain threshold, BT will automatically reset your hub. And if your speeds aren't back to normal after 30 days, BT will give you £20 cashback.
How does BT stack up against other popular providers? Below we compare BT against Sky, Virgin Media and some other popular providers to help you make a decision…
What are the pros and cons of BT fibre broadband?
As we say, BT broadband has a lot to recommend it. But that doesn't necessarily mean it'll be the right choice for you.
Here's everything you need to know…
Pros
Faster and more reliable than standard, ADSL broadband
"Stay Fast" speed guarantee
Much better for downloading films, TV shows and music
Truly unlimited usage – BT won't slow your speeds down, no matter the time of day
A good option for online gamers
BT Smart Hub router scans for internet interference, and optimises connection quality
Special offers are frequently available to reduce monthly cost
Cons
More expensive than standard, ADSL broadband
Still not available across all the UK
Virgin Media offers faster speeds
You'll find shorter contracts with other broadband providers
Frequently asked questions
How do I switch to BT?
Generally, switching to BT broadband is easy, and the process is the same across the board.
First, ensure you're out of your current broadband contract. You can do this by logging into your account via your current provider's website. If you're still in your minimum contract terms, however, you'll only be able to leave your provider by paying off the remainder of your contract.
Once you've picked the package you want and confirmed your order, BT will get in touch your provider and arrange the switch. If you're switching to BT from Virgin Media, however, you'll need to get in touch with them and let them know your BT start date.
What is BT fibre to the home?
Simply put, BT fibre to the home means BT will install fibre optic cables directly to your home from the cabinet. This ensures you get a much faster service than BT's standard, fibre to the cabinet broadband, but comes at a price.
What speeds can I get with BT fibre broadband?
With BT fibre broadband, you'll get average speeds of 36Mbps, 50Mbps and 67Mbps respectively. Ideal, then, for busy households.