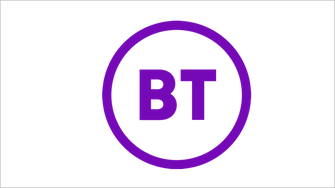 One of Britain's best-known broadband providers, BT boasts a good choice of internet packages, an array of extras and customer incentives, plus wide availability across the country. But is it the best option for you and your household? Let's take a look.
"If you have a BT broadband contract, make sure you note down somewhere when your contract ends. BT is known for its incredible retention offers, so contact customer services when you're about a month away from the end of your contract and see what they will give you to stay. Be as cheeky as you dare, and haggle - it's always worth a try!" - Rebecca Goodman
Here's everything BT broadband has to offer, plus how it compares to other well-known UK broadband providers…
Our rating: Four and a half out of five
Most packages now with fibre broadband as standard
Affordable Home Essentials broadband for those on benefits
Wide range of speeds, up to 900Mbps[1] in some areas
Fibre to the premises (FTTP) for a growing number of customers
Impressive TV offering for those who want sports and entertainment on top of Freeview
Decent perks for first time customers, including money off vouchers
Not the cheapest around, but you get what you pay for.
Is BT broadband any good?
With an impressive selection of products to choose from, the option to watch TNT Sports (formerly BT Sport), and coverage throughout the UK, you'll be hard pushed not to get a BT broadband deal where you live.
Of course, the speed will depend on local infrastructure, but with FTTP becoming more common, many will be able to take advantage of the highest speeds around.
There's also five million[1] public Wi-Fi hotspots available to its broadband customers, along with truly unlimited broadband and no fair usage policy.
Despite this, it's worth remembering that budget, availability and how you and your household use the internet are all important factors when deciding which provider to go for.
BT broadband review
Go with BT for broadband and home phone, or broadband, phone and TV deals and you'll have a big selection to choose from. Don't use a landline? Broadband-only deals are now available too.
There's five fibre optic packages on offer, plus a standard, ADSL broadband package. We'll look at each one in more detail, below.
Average BT broadband speeds
BT Broadband speeds are broadly in line with rival providers, with fibre packages up to 900Mbps.
Virgin Media does offer faster, 1.3Gbps speeds, but only in limited areas. Sky and TalkTalk offer similar packages with prices largely at the same point.
Average BT broadband speeds are..
Fibre Essentials - 36Mbps
Full Fibre 1 - 50Mbps
Full Fibre 2 - 74Mbps
Fibre 100 - 150Mbps
Fibre 500 - 500Mbps
Fibre 900 - 900Mbps
Fibre Essentials
Great for basic use, with speeds of up to 36Mbps suiting small households that like to stream occasionally and spend a decent amount of time online.
Fibre 1
50Mbps speeds are good for those who have a couple of devices on the go at once, with dependable music streaming, watching video streaming services and gaming.
Fibre 2
The slight bump in speed from Fibre 2, up to 74Mbps, is great for growing families and households with four or five people who use their devices a lot.
Think: one person working while another games and a couple of others watch their favourite shows on Netflix or Amazon Prime.
Fibre 100
With Fibre 100, you'll get incredible speeds - 150mb - making your broadband great for home working, gaming, streaming and smart home devices such as thermostats, smart speakers and security cameras.
Fibre 500
Fibre 500 is available in select areas, so make sure to check availability by entering your postcode on this page.
Speeds like this - 500mb - are great for internet connected smart homes and large households with lots of devices.
Fibre 900
Lightning fast 900Mbps BT broadband isn't widely available but for those who can get it are looking at some of the fastest internet access around. One for hardcore internet users.
Upload speeds
Upload speeds vary depending on the speed of the package you choose. 74MbpsFull Fibre 2 comes with 20Mbps upload speeds, while Full Fibre 500 offers 73Mbps[1] upload speeds.
Click on 'more details' on the deal you want then tap 'broadband' to see upload speeds.
BT Fibre review
BT Full Fibre Essential, Full Fibre 1, Full Fibre 2, Full Fibre 100, Full Fibre 500 and Full Fibre 900 all offer fibre internet. Essential, Full Fibre 1 and Full Fibre 2 use BT's Openreach network, meaning the last section uses its copper network to bring internet into the home.
Full Fibre 100, Full Fibre 500 and Full Fibre 900 take advantage of BT's growing FTTP network. That means you can get speedy fibre connections right into the home, although this is only available in large towns and cities. Check your postcode to see if you can get it.
BT broadband offers a Stay Fast Guarantee, so if your broadband falls below the guaranteed speed, they'll give you £20 - even at peak times. It's the only UK broadband provider to offer something like this. You just need to fill out a form online to apply for the money.
Sky, TalkTalk and Virgin offer broadly similar prices when it comes to broadband, although Virgin does have even faster options for some customers.
However, Virgin isn't as widespread as it doesn't use the Openreach network. Sky's TV packages are also more comprehensive and offer access to its excellent Now streaming services as well as Sky Sports.
BT TV review
BT TV comes as part of a number of packages including entertainment, sport, big entertainment, big sport and VIP.
While you can get access to Sky Atlantic, Netflix and Now TV through VIP and the 'big' packages, BT TV isn't as comprehensive or easy-to-use as Sky TV.
If you want the latter with your broadband, then Sky Broadband may be a better option for you.
BT Router
BT claims that its Smart Hub 2 is the best in the business, and it's hard to argue. It has seven antennas to maximise coverage and smart channel selection so you're always getting the best connection.
Pair it with BT's new Hybrid Connect and it says you'll get 'unbreakable broadband' with the ability to fall back on EE's 5G network if your home broadband goes down.
BT calls review
Most BT broadband packages come with a phone line as standard. That's because broadband is delivered via its own Openreach network – just like the majority of UK providers.
With that in mind, you can add evening and weekend calls, monthly minutes, international calls, calls to premium-rate numbers and mobiles.
BT's heritage in this area means it's one of the best around if you want a home phone as part of your broadband deal.
BT broadband cost
BT broadband isn't the most expensive around, but it's not the cheapest, either.
At the time of writing (June 2023), starting prices for BT packages look like this:
Full Fibre Essential - £30.99
Full Fibre 1 - £31.99
Full Fibre 2 - £31.99
Full Fibre 100 - £29.99
Full Fibre 500 - £30.99 (usually £44.99)
Full Fibre 900 - £40.99 (usually £54.99)
As you can see, BT prices are mostly in-line with other major UK providers. However, if price is particularly important to you, TalkTalk and Plusnet are cheaper.
But if speed is the deciding factor, Virgin Media offers the fastest widely available fibre broadband in the country - pay more for those extra megabits.
BT extras
Go with BT broadband and you'll get freebies such as free unlimited internet access to five million BT Wi-Fi hotspots in the UK.
You just need to download the BT WiFi app from the Apple app or Google Play store to get started.
And for added peace of mind its Hybrid Connect uses EE 5G to ensure you never lose your connection, even when your broadband goes down.
BT broadband customers can also get access to TNT Sports via the discovery+ app or online players.
And if you want to bundle your broadband, TV and phone together, new-customer deals are usually offered.
Customer service with BT broadband
According to a 2023 Ofcom report, 83% of customers were satisfied with its customer service, which is a very competitive score.
However, it is hard to ignore the score of 1.5 out of 5 on Trustpilot, with nearly 14,000 reviews.
What are the pros and cons of BT broadband?
Still not sure if BT is for you? Here's a quick summary of the pros and cons of BT broadband:
Pros
ADSL and fibre broadband packages widely available
Five million hotspots available across the UK
Plenty of packages to choose from
Truly unlimited broadband packages with no fair usage policies
BT router and online storage free with all packages.
Cons
Broadband is more expensive than some other providers
Not available right across the UK
Our latest BT deals


New customers only Offer ends 28/09/2023

£29.99

per month

£27.91

Avg. monthly cost
New customers only Offer ends 28/09/2023



New customers only Offer ends 28/09/2023

£30.99

per month

£28.91

Avg. monthly cost
New customers only Offer ends 28/09/2023



New customers only Offer ends 28/09/2023

£35.99

per month

£33.91

Avg. monthly cost
New customers only Offer ends 28/09/2023



New customers only Offer ends 28/09/2023

£34.99

per month

£32.91

Avg. monthly cost
New customers only Offer ends 28/09/2023



New customers only Offer ends 28/09/2023

£42.99

per month

£40.91

Avg. monthly cost
New customers only Offer ends 28/09/2023



New customers only Offer ends 28/09/2023

£47.99

per month

£45.91

Avg. monthly cost
New customers only Offer ends 28/09/2023

*Average speeds are based on the download speeds of at least 50% of customers at peak time(8pm to 10pm). Speed can be affected by a range of technical and environmental factors. The speed you receive where you live may be lower than that listed above. You can check the estimated speed to your property prior to purchasing.
How does BT compare with other providers?
So there you have it. That's BT broadband in a nutshell. However, if you still don't think BT broadband is right for you, see how it compares to a few other big name providers below:
BT vs Sky
Two of the biggest broadband providers in the country, BT and Sky have a lot to recommend them. In terms of broadband speeds, both are pretty similar – BT is better by only a couple of megabits per second.
However, if you want to get TV to go with your broadband, Sky is the best choice. It has the best TV offering in the country, plus hundreds of movies – including the blockbusters fresh from the cinema – in its Sky Cinema suite.
BT vs Virgin Media
As we say, the good thing about BT is it's available across most of the country. However, the same can't be said about Virgin Media. Sure, its fibre optic packages are easily available across most of the country, but you still might have a hard time getting them if you live in a small town or rural area.
If speed alone is the most important factor to you and it's available in your area, go with Virgin Media. If not, BT's fibre optic packages should be plenty fast enough for most online activities.
BT vs TalkTalk
Whether you go for BT or TalkTalk really depends on what's most important to you. You see, although BT boasts a host of extras and more choice, TalkTalk packages are cheaper and more straightforward.
However, TalkTalk has scored consistently below average for its customer service in recent Ofcom reports. Of course these reports don't reflect on every member of its customer support team, but until this changes, you might just get better peace of mind with BT broadband.