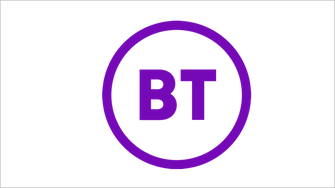 One of Britain's best-known broadband providers, BT boasts a good choice of internet packages, an array of extras and customer incentives, plus wide availability across the country. But is it the best option for you and your household? Let's take a look…
Here's everything BT broadband has to offer, plus how it compares to other well-known UK broadband providers…
Is BT broadband any good?
Well, there's a good chance at least one of BT's broadband packages is available where you live. It's also got an impressive selection of products to choose from, plus the option to watch BT Sport channels online or via the BT Sport app.
There's also five million public WiFi hotspots available to its broadband customers, along with truly unlimited broadband and no fair usage policy.
Of course, none of this necessarily means it's the best choice for you. Needless to say, budget, availability and how you and your household use the internet are all important factors when deciding which provider to go for.
BT broadband review
Go with BT for broadband and home phone, or broadband, phone and TV deals and you'll have a big selection to choose from. Don't use a landline? Broadband-only deals are now available too.
There's five fibre optic packages on offer, plus a standard, ADSL broadband package. We'll look at each one in more detail, below.
Average BT broadband speeds
BT broadband speeds are generally in-line with other major broadband providers. The only exception is Virgin Media, who offers much faster fibre optic broadband to a larger proportion of the country.
Moreover, TalkTalk's standard broadband is slightly faster, and its fibre optic packages are cheaper overall, though there are fewer speeds to choose from.
Average BT broadband speeds are:
For ADSL broadband:
| | |
| --- | --- |
| BT Broadband Unlimited | 10Mbps |
For fibreoptic broadband:
| | |
| --- | --- |
| Fibre Essential | 36Mbps |
| Fibre 1 | 50Mbps |
| Fibre 2 | 67Mbps |
| Fibre 100 and Fibre 250 | Between 145 and 300Mbps |
BT broadband package review
BT Broadband Unlimited is BT's standard, ADSL internet package. It's available across most of the country, and is ideal for small households and those who only use the internet to browse social media and stream movies and TV shows now and then. If this sounds like you, BT broadband will do the job just fine.
Average speeds are 10Mbps – ample for most online activities, providing there aren't numerous people using the internet at once.
Keep in mind, though, because ADSL broadband is transmitted through copper telephone wire, the further you are from your local exchange, the less likely you are to get the fastest speeds.
BT Fibre review
BT's standard fibre package, BT Fibre Essential, is well worth a look. It offers average speeds of 36Mbps and comes with, but is still a decent a decent router, nonetheless.
All that said, it's also BT's slowest fibre package. So if you live in a larger household, you might want to consider one of the following:
BT Fibre 1 is a safe bet if you live in a shared house, rely on the internet for work or mainly watch movies and TV shows and play games online. It comes with average speeds of 50Mbps.
Similarly, BT Fibre 2 boasts average speeds of 67Mbps. In real terms, this won't make a big difference – both packages are plenty fast enough for most online activities.
Lastly, BT's superfast options – Fibre 100 and Fibre 250 – come with average download speeds of 145Mbps and 300Mbps.
BT TV review
If you're interested in getting TV with your broadband, BT's pay TV packages are Entertainment, Sport, Big Entertainment, Big Sport and VIP. Depending on what package you go for, you could get access to premium channels such as AMC and Comedy Central along with the usual Freeview offering.
To find out more about BT TV, check out our comprehensive guide.
BT calls review
Most BT broadband packages come with a phone line as standard. That's because broadband is delivered via its own Openreach network – just like the majority of UK providers.
With that in mind, you can add Evening and weekend calls, monthly minutes, international calls, calls to premium-rate numbers and Mobile phone calls.
Indeed, it boasts one of the most comprehensive broadband packages around, and comes with more features than any other provider.
BT broadband cost
BT broadband isn't the most expensive around. But it's not the cheapest, either.
To be honest, it's mostly in-line with other major UK providers. However, if price is particularly important to you, TalkTalk and Plusnet are cheaper.
But if speed is the deciding factor, Virgin Media offers the fastest widely available fibre broadband in the country. But you'll pay more for those extra megabits.
Extras
Go with BT broadband and you'll get freebies such as free unlimited internet access to five million BT Wi-Fi hotspots in the UK. You just need to download the BT WiFi app from the Apple app or Google Play store to get started.
BT broadband customers can also get access to BT Sport via the BT Sport app or online players. And if you want to bundle your broadband, TV and phone together, new-customer deals are usually offered.
Customer service with BT broadband
Generally, BT scores well on independent review sites such as Trust Pilot for customer service. And according to a recent Ofcom report, ninety per cent of customers were satisfied with its customer service. To that end, if you value good customer service, BT is a safe bet.
What are the pros and cons of BT broadband?
Still not sure if BT is for you? Here's a quick summary of the pros and cons of BT broadband:
Pros
ADSL and fibre broadband packages widely available
Five million hotspots available across the UK
Plenty of packages to choose from
Truly unlimited broadband packages with no fair usage policies
BT Sport available to watch online and via BT Sport app for broadband customers
BT router and online storage free with all packages
Cons
Broadband is more expensive than some other providers
Not available right across the UK
Virgin Media offers the quickest fibre optic broadband
Our latest BT deals
*Average speeds are based on the download speeds of at least 50% of customers at peak time(8pm to 10pm). Speed can be affected by a range of technical and environmental factors. The speed you receive where you live may be lower than that listed above. You can check the estimated speed to your property prior to purchasing.
How does BT compare with other providers?
So there you have it. That's BT broadband in a nutshell. However, if you still don't think BT broadband is right for you, see how it compares to a few other big name providers below…
BT vs Sky
Two of the biggest broadband providers in the country, BT and Sky have a lot to recommend them. In terms of broadband speeds, both are pretty similar – BT is better by only a couple of megabits per second.
However, if you want to get TV to go with your broadband, Sky is the best choice. It's got the best TV offering in the country, plus hundreds of movies – including the blockbusters fresh from the cinema – in its Sky Cinema suite.
BT vs Virgin Media
As we say, the good thing about BT is it's available across most of the country. However, the same can't be said about Virgin Media. Sure, its fibre optic packages are easily available across most of the country, but you still might have a hard time getting them if you live in small town or rural area.
If speed alone is the most important factor to you and it's available in your area, go with Virgin Media. If not, BT's fibre optic packages should be plenty fast enough for most online activities.
BT vs TalkTalk
Whether you go for BT or TalkTalk really depends on what's most important to you. You see, although BT boasts a host of extras and more choice, TalkTalk packages are cheaper and more straightforward.
However, TalkTalk has scored consistently below average for its customer service in recent Ofcom reports. Of course these reports don't reflect on every member of its customer support team, but until this changes, you might just get better peace of mind with BT broadband.