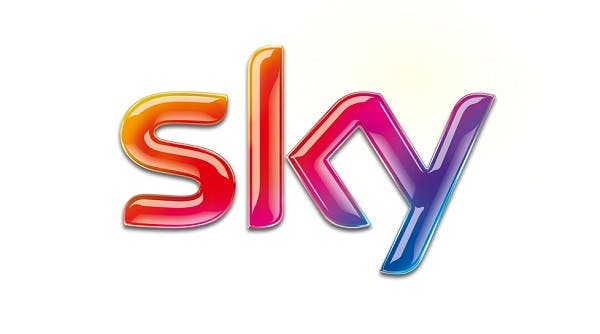 Sky TV isn't cheap. But you get the best selection of TV on the market, with access to more Premier League games than any other broadcaster, as well as the latest releases straight from the cinema. We take a closer look at what Sky TV and broadband bundles have got to offer.
Our best Sky TV and broadband deals this week
















*Average speeds are based on the download speeds of at least 50% of customers at peak time(8pm to 10pm). Speed can be affected by a range of technical and environmental factors. The speed you receive where you live may be lower than that listed above. You can check the estimated speed to your property prior to purchasing.
What can I get from Sky TV?
Sky TV and broadband bundles pair Sky's highly rated Sky Q high-end box or Sky Glass smart TV with a choice of superfast fibre or ultrafast broadband.
Sky's range of content is perhaps the broadest in the UK, with the base Sky TV plan offering 300+ channels and Sky box sets for hours of entertainment. You get an array of sports, entertainment, movie and documentary channels, as well as the likes of National Geographic, MTV, Gold and SYFY.
It's easy to customise your plan with TV extras – you can add extra channel packs, such as Sky Sports and Sky Cinema, as well as monthly subscriptions like Netflix (included as part of the Ultimate TV add-on) and Disney+.
Sports fans may want to add BT Sport along with Sky Sports for the ultimate sports coverage. And for the kids, the Sky Kids add-on offers an extensive range of children's channels.
Sky Q supports multi-room viewing, so you can watch in an additional room for an extra monthly charge, and lets you watch in Ultra HD when you sign up for the UltraHD + HD add-on.
Sky Q Mini Box
Available with the Multiscreen add-on, Sky Q Mini Boxes are small gadgets that let you watch your Sky subscription in other rooms in your home. You get one Sky Mini box with the add-on, and you can add up to four Mini boxes with your account.
Sky Glass
Want Sky TV without a satellite dish? Instead of getting the Sky Q box, which currently requires a dish to be installed outside your home, you could get Sky Glass. It's Sky's smart TV and streaming service, and it only requires an internet connection to stream TV.
Everything is built into the TV – there's no need for a set-top box or soundbar. And you can easily access all your channels and apps through the home screen.
For more information, read our guide on Sky Glass.
Sky Stream
Sky Stream is a compact streaming box that gets you the same user interface and content options as Sky Glass. And like Sky Glass, you don't need a satellite dish to be able to get it.
But its biggest selling point is that it's much cheaper than Sky Glass and Sky Q and you don't need to be a Sky broadband customer either. You can sign up for it whichever provider you're with.
Sky Go
All Sky TV customers can get the free Sky Go app, which lets you stream live, on-demand and catch-up TV from your Sky plan on your devices.
Plus, if you have Sky Mobile, you can watch Sky TV without using up any data.
If you're going abroad, you won't be able to stream Sky TV, but you can download your shows before you leave for offline watching.
What channels can I get with Sky TV?
Sky's TV service has perhaps the broadest range of content of any UK pay-TV broadcaster. As well as the standard Sky TV plan, which includes popular channels like Sky Atlantic, there's a good range of TV extras to customise your package.
Here's a snapshot of what its main TV extras and channels have to offer:
Sky Sports
Sky Sports comprises 11 dedicated sports channels. Highlights include:
Up to six Premier League games per week (146 per season)
Every F1 race, as well as qualifying ones
The Carabao Cup, EFL and Scottish Premiership
NBA and NFL live games
Premier League darts
Every golf major and The Ryder Cup
BT Sport
Sky TV customers can add BT Sport by signing up for 18-month contract. Highlights include:
Live Premier League games
Live Champions League and Europa League games
Live Premiership Rugby and Heineken Champions Cup
Boxing, UFC and WWE
Moto GP races
Sky Cinema
Comprising a suite of 11 channels, Sky's Cinema channels principally airs blockbusters, but you'll find a selection of independent films and world cinema too.
There's a new premiere every day, as well as thousands of on-demand movies to choose from.
Sky Atlantic
Automatically included with all Sky TV packages as part of its entertainment channels, Sky Atlantic is home to many popular TV shows.
It's mainly dedicated to US hits, with around half of its programmes coming from HBO – you'll find the likes of Game of Thrones, Westworld and True Detective among its selection. But there's also many Sky original British-produced dramas, too.
Sky Kids
Adding Sky Kids gets you 11 children's channels, including Cartoon Network and Nickelodeon, as well as 4,500 episodes to watch on-demand.
But it's worth noting that the launch of Disney+ means the Sky Kids add-on no longer includes Disney channels.
All Sky Kids customers also get the Sky Kids app for no extra charge. Available for iPads, iPhone and Android devices, it lets kids watch on the move and access educational shows and games too.
Parental controls enable you to control what your kids see and set time limits.
Disney+ and Netflix
One of the more recent TV extras, you can add a Disney+ subscription to your plan for an extra monthly fee. As well as kid-friendly Pixar and Disney classics, it's home to all things Marvel and Star Wars.
Netflix is included in the Ultimate TV add-on, which comes as standard with some of TV deals.
You can add both subscriptions to your package on a one-month rolling contract basis, and you're free to cancel anytime you want.
As well as having all your subscription services in one place, you'll get the convenience of only having to deal with a single bill.
What are the alternatives to Sky TV?
The two providers who offer a pay-TV service that's most comparable to Sky TV are BT and Virgin Media.
Like Sky, BT has flexible add-ons and an enviable array of sport. But its YouView box doesn't have the same breadth of features as Sky Q.
Notably absent, for instance, is the option to seamlessly pause-and-resume shows on different screens around the home.
And BT's YouView box is second best when it comes to recording capabilities, too. The highest-end Sky Q boxes can record up to six channels, while watching a seventh. BT's YouView, however, only allows you to record two channels, while you watch a third.
On the other hand, unlike Sky, BT doesn't require you to install a satellite dish to get its TV service. It does, however, require you to get BT fibre broadband as part of a broadband and TV bundle. So you won't be able to get BT TV as a standalone service. Still, it's cheaper than Sky TV, if costs are a deciding factor.
Virgin Media's TV 360 box is closer to the Sky Q box. And offers similar pause-and-resume TV functionality on sets around your home.
In contrast to Sky, Virgin Media doesn't offer any TV channels of its own. Instead, it combines Sky channels, BT Sport and Netflix in its pre-made bundles, so you can watch premium content all in one place.
What about NOW TV?
NOW TV memberships are the most affordable and flexible way of getting Sky TV channels – ideal if you're on a budget, or don't want to commit to a long-term contract.
Each membership offers a selection of Sky channels:
Sports Membership – all 11 Sky Sports channels
Entertainment Membership – award-winning shows from Sky Atlantic and Sky Max
Cinema Membership – more than 1000 movies, including latest releases and Sky Originals
You sign up for one or more memberships on a monthly rolling basis, or even get a one-day Sports Membership if you just want to watch a particular one-off game.
Like other subscription services, there's no commitment – you can sign up and cancel whenever you like.
You can add up to six devices to your account, although you can only watch on one device at a time (unless you upgrade with NOW Boost, which lets you watch on three devices). NOW TV is compatible with more than 60 devices, although not all will let you watch on the big screen.
So, while Sky TV has far more channels on offer, NOW TV can give you a flavour of some of the popular ones – for a fraction of the price. And you can sign up regardless of which broadband provider you're with.
Is it easy to set up Sky TV?
Sky TV is a little more fiddly than some other TV providers, as Sky Q still requires a satellite dish. If you don't have a compatible satellite dish installed outside your home, an engineer will come to install one and help set up Sky TV.
Even if you already have the equipment, Sky recommends an engineer visit anyway, as they'll provide you with new equipment and help get it up and running.
Can you get Sky TV without a satellite dish?
Yes, you can – either with the Sky Glass TV, or with a NOW TV membership. Plus, neither require an installation process.
What are the pros and cons of Sky TV?
Not sure if Sky TV is right for you? We've outlined all its key selling points, as well as what's not so good about Sky TV, below.
Pros
Sky Sports airs more live Premier League games than anyone else
Sky Cinema generally gets movie premieres before other broadcasters
Sky Q may well be the best set top box on the market
Sky Glass and Sky Stream allow you to get Sky channels without a satellite dish
Excellent selection of channels
Wide range of on-demand box sets and films to choose from
Option to add Netflix and Disney+
Easy to add and subtract TV channels from your package via monthly passes
Widely available across the country
Can bundle with Sky broadband, mobile and home phone to save money on your services…
…as well as the option to just get Sky TV by itself
Cons
Sky Q still requires a satellite dish and an engineer visit, which may rule you out if you live in a block of flats
More expensive and less flexible than NOW TV memberships
Only 18-month contracts available with Sky TV plans – no short-term options
Need to pay extra for HD and UHD
Sky Sports no longer shows Champions League and Europa League games
Frequently asked questions
How do I switch to Sky?
Switching to Sky is very easy. Especially if you're switching from another Openreach provider, which includes BT, EE, Vodafone, TalkTalk and most other household-name providers.
All you need to do is sign up to a Sky broadband and TV bundle. Sky will then handle the switch in its entirety.
That means it'll inform the supplier you're leaving that you're moving to Sky. And it'll co-ordinate your services' start and end dates, so you're not left without broadband at any time.
The process is a bit more complicated if you're switching to Sky from Virgin Media, as the latter operates its own network.
In this case, your first step is to sign up to Sky and then call Virgin Media to tell them you'd like to cancel.
You'll also be responsible for co-ordinating the end date for your Virgin Media service and the start date for Sky.
Can I watch Netflix on Sky?
Absolutely – Netflix is part of the Ultimate TV add-on, which is automatically included in some of Sky's TV packages. If your deal doesn't come with it, you can add it on.
If you're already subscribed to Netflix when you sign up for Sky Ultimate TV, it's easy to transfer your existing subscription to your Sky plan.