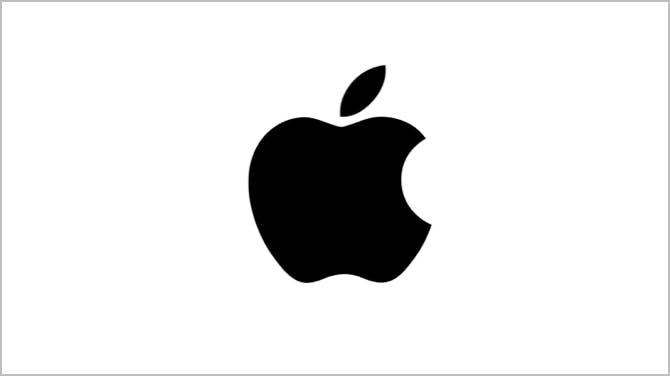 The Pro version of the iPhone 13 is a powerhouse smartphone and packs in a first-rate camera and a brilliant
Is the iPhone 13 Pro worth buying in 2023?
The clue is in the name. The iPhone 13 Pro takes all the best bits from the iPhone 13 and turbo charges them, resulting in a smartphone that takes amazing pictures, delivers astonishing performance when gaming and looks the part too.
While it looks broadly similar to the IPhone 12 Pro, its upgraded internal specs and superb screen make it a great bet for power users and those willing to stump up for the very best Apple has to offer.
Our iPhone 13 Pro review in summary
It's got the finest design of any smartphone out there. A screen that makes video look the part and gaming an absolute pleasure. iOS 15 is first rate.
And there's a triple camera setup that is the envy of rival manufacturers. It's fair to say the iPhone 13 Pro stands out from the crowd.
The only let down is the huge price tag, although that can at least be spread out over the length of a phone contract.
The iPhone 13 Pro full review
Camera
The iPhone 13 Pro's camera is arguably its stand out feature. It comes with a triple lens setup, each with 12MP.
The main camera packs an f/1.5 aperture, with a telephoto lens featuring an f/1.8 aperture and 3x optical zoom and an f1/.8 wide angle lens that comes with 120 degree field of vision.
The 3x zoom is a jump from the 2x zoom found on the iPhone 12 Pro, while the overall picture is also boosted by numerous new features.
Update optical image stabilisation ensures less blurry pics, while a new, automatic macro mode allows for impressive close ups.
There's also a Photographic Styles feature, also seen on the iPhone 13, which lets you tweak and filter aspects of an image, rather than the entire picture.
The front facing selfie camera is wide angle and serves up clarity in selfies and video calls. The 4K video shooting smarts are also impressive, with a clever Cinematic Mode that blurts backgrounds and refocuses rapidly too.
Design
Even the most committed Apple fanatics would struggle to spot the difference between 2020's iPhone 12 Pro and 2021's iPhone 13 Pro. That's not to say the latter isn't growth buying. Far from it.
The design here is stunning, a squared off metal masterpiece with a super strong Ceramic Shield built to prevent major bumps and scrapes.
Display
The iPhone 13 Pro comes with the same 6.1-inch Super Retina XDR OLED screen as the iPhone 13. But its new, 120Hz refresh rate means it looks amazing when scrolling or playing games.
This dynamic tech is designed to change depending on the app you're using, thereby conserving battery.
Apple has also made the notch on the iPhone 13 Pro smaller than that on the iPhone 12 Pro, which means more screen real estate.
Sadly though, the notch's appearance continues to feel like a let down compared with rival Android handsets.
iOS and performance
iOS 15 comes as standard on the iPhone 13 Pro. With its new Focus mode designed to give you greater control over notifications, plus the classic look and design that has long been a cornerstone of Apple products, it's great to use.
The A15 Bionic chip and 6GB of RAM ensure things work at lightning pace. And there are a range of storage options, with 128GB, 256GB, 512GB and even 1TB.
The latter means even the most dedicated gamers and 4K video lovers will have more than enough room to stash their files.
Battery life
The iPhone 13 Pro's battery can last all day when undertaking the most intensive activities, such as gaming or streaming video over 5G.
But you can get over 40 hours on a single charge if you're using it for more day to day things like listening to music or scrolling through web pages.
The battery is bigger than that on the iPhone 12 Pro and marks a major improvement.
There's support for Apple's MagSafe charging accessories, wireless charging and fast charging too.
Be aware that Apple no longer provides a charger in the box, so you'll need to buy one if you don't have an old one kicking around.
iPhone 13 Pro's deals and incentives
There are tons of iPhone 13 Pro deals to choose from. Three has a 128GB grey model available for £49 up front and £51 a month for 24 months with unlimited calls and texts, plus 10GB of 5G data.
iD mobile has unlimited calls, texts and 5G data for just £44.99 a month and £49 on signing.
If you buy direct from Apple you can get a free year of Apple TV+ streaming.
iPhone 13 Pro pricing
Let's be clear, the iPhone 13 Pro does not come cheap. A 128GB model will set you back £949, rising to £1049 for a 256GB model, £1,249 for 512GB and £1,449 for 1TB.
Of course, you can spread the cost over the length of a contract with a network instead, a good alternative if finding that huge amount of cash in one go isn't possible.
iPhone 13 Pro review: Verdict
The iPhone 13 Pro might look the same as its predecessor, but in many ways it marks a major upgrade. The camera is incredible, it has great battery life and it performs brilliantly.
It is extremely costly, but with Apple's commitment to supporting all its iPhones with new software in the long term, it's an investment we think is worth making.
Pros and Cons of choosing iPhone 13 Pro in 2023
Pros
Triple camera is brilliant
Design is best in class
Stunning screen and performance
Bags of storage
Cons
How does the iPhone 13 Pro compare against other iPhones?
The iPhone 13 Pro looks much like the iPhone 13 but has a more powerful internal setup. It's smaller than its iPhone 13 Pro Max stablemate, but bigger and more gutsy than the excellent iPhone 13 Mini. Put simply, this is as good as it gets.