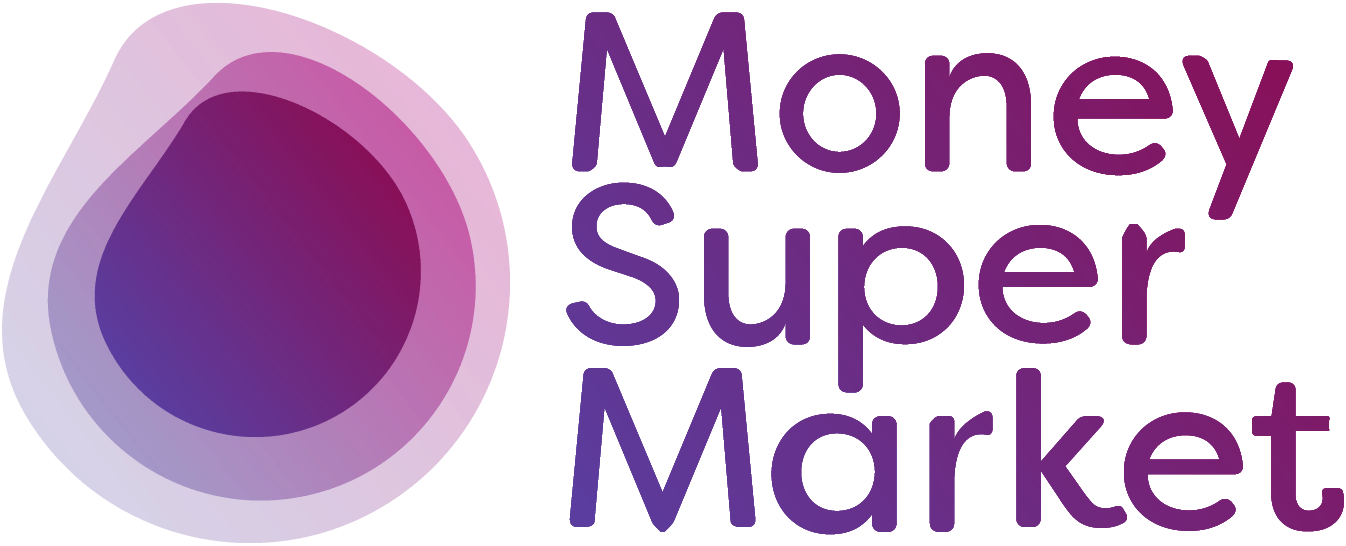 It was the flagship phone of the 2020 iPhone cohort, and it's still a great smartphone today. You're in the right place to find the best deal on the iPhone 12.
The iPhone 12's key features
You can't go wrong with the iPhone 12. It is, simply, a finely tuned iPhone, honed by Apple's expertise thanks to a decade in the smartphone biz.
It was released in 2020 alongside its siblings: the iPhone 12 mini, iPhone 12 Pro, and iPhone 12 Pro Max.
At release, it launched a few soon-to-be-essential features, including 5G for speedy mobile internet, and MagSafe, for wireless charging and smart accessories.
And finally, it also has a quite impressive camera – with two 12MP lenses, 4K video recording, and a new Night Mode, even on selfies.
Design
You'll find the iPhone 12 classically iPhone in look and feel. It's a pleasant rectangle, with squared-off edges that will remind long-term fans of the old iPhone 4 models.
Tech and design have come a long way since then, though. The iPhone 12 display takes up just about all of the front of the phone, with only the tiniest of bezels and a notch in the top for the camera and sensors.
It's available in a handful of colours: black, white, red, green, blue, and purple.
Camera
It's excellent. You'll find a few improvements if you spring for a later model, or for the triple-lens setup on the iPhone 12 Pro or 12 Pro Max – but the regular iPhone 12 camera is still fantastic.
On the back you'll find two lenses, a 12MP wide lens and a 12MP ultrawide, which work together to create a variety of great shots. Dual tone flash means well-lit snaps, and low light photography is stunning too, thanks to the f/1.6 aperture on the main camera.
The camera on the front is a 12MP wide lens, perfect for snapping high-quality selfies.
Display
The screen is 6.1 inches, with a Full HD+ resolution of 1170 x 2532 pixels.
With the iPhone 12, Apple introduced a Super Retina XDR OLED display to the standard iPhone – technology that had formerly been reserved only for Pro models. It's a fantastic display, especially for a standard mobile, with true HDR tech that makes for a bright, crisp picture.
High quality pictures look more vibrant, the picture quality on videos is crisp, and the screen is nice and bright even in blazing sunlight.
Battery life
The iPhone 12 packs a 2815mAh battery, which is perfectly fine. It'll easily last a day on a full charge with normal use – though you may still need to keep a charger handy in the evening.
Luckily, it's capable of fast charging – as well as wireless charging.
iPhone 12 full review
See what we thought of the iPhone 12 in our in-depth review – covering the display, performance, cameras, and more.
You can also take a look at our iPhone 12 mini review, iPhone 12 Pro review, and iPhone 12 Pro Max review if you're still trying to decide between them.
What's the difference between the iPhone 12 and iPhone 13?
As the iPhone 12 and iPhone 13 are only a generation apart, they have a lot in common.
The two smartphones are roughly the same size, featuring a very similar design and much of the same features and tech – but the 13 model offers a few clear upgrades.
The display, though otherwise the same, is very slightly brighter on the iPhone 13. Inside, the tech is upgraded too – the Apple A14 Bionic chipset found in the iPhone 12 has been boosted to an A15 chip.
Battery life is better on the iPhone 13 too, and internal storage goes up to a heftier 512GB. The cameras have been given a slight upgrade, but probably not enough to make much of a difference to most of us.
iPhone 12 pros and cons
What we like
Good size with an attractive design
High quality OLED display
Great cameras, including good low-light photography
Strong build quality with a Ceramic Shield strengthened screen
5G connectivity
MagSafe tech for attaching accessories
IP68 dust and water resistance
What we don't like
Battery life is fine, but not impressive
Higher specs are available elsewhere, including the iPhone 12 Pro
Not the cheapest phone around
Box doesn't include a charging block or earpods
How does the iPhone 12 compare with other handsets on the market?
Well, for a start the iPhone 12 isn't the latest iPhone any more. But that's not a death sentence.
As current smartphones on the market go, the standard iPhone 12's specs are very good – more than good enough for the average person. But if you require particularly good tech (if you'd prefer top-quality cameras, for example), there are more advanced options out there, such as the iPhone 13 Pro Max. You'll pay more for that, though.
The Samsung equivalent here would be the Samsung Galaxy S20, released around the same time. Here, Samsung offers a bigger display, at 6.5 inches, though actually with a lower resolution.
Cameras are better on the Samsung too, featuring a triple-lens setup including a telephoto lens with optical zoom. Performance is reportedly similar across the two phones, though battery life is a touch better with the Samsung.
MoneySuperMarket's expert rating
It's simply a very good iPhone. Not ground-breaking or radical, or even the highest-spec phone on the market – but at the same time, there isn't much to criticise. It does the job, whatever that job may be, and you won't regret choosing it.
4/5
Contract options
You aren't short on options for iPhone 12 contract deals. Lots of networks offer them – just use the table above to compare everything available right now.
Adjust the filters at the side to pick the cost, allowance, and other features you want from your plan, whether that's unlimited data or no upfront cost.
Got a poor credit history? Look out for plans from smaller networks – and if all else fails, you may have better luck buying your phone outright and getting a SIM-only deal instead.
Frequently asked questions
Is the iPhone 12 worth buying in 2022?
Later iPhone models do of course have quite a few improvements, but the iPhone 12's tech from 2020 is hardly out of date.
Apple made a point of future-proofing this handset – with features like 5G, and a sturdy frame and screen that won't break easily. Combined with its high specs, that means the iPhone 12 will still be a good phone for quite some time.
Is now a good time to buy the iPhone 12?
If you find a good value deal on the iPhone 12 that suits you, it's always a good time to snap it up.
New iPhones are usually released in the autumn, around September or October. If that time is coming up and you can wait, it may be worth doing so, to see how your options shape up after their release.
Will the iPhone 12 drop in price?
iPhones usually drop in price when new models are released. You may also find special offers, such as on Black Friday – or any time a network or retailer drops a special, limited time deal.
Should I upgrade or wait for the 2022 model?
If you want the very latest technology and even greater future proofing, then you're better off with the most recent model of iPhone you can get.
If you're fine with 2020 tech, however – which already has excellent cameras and a stunning display, and software upgrades still supported by Apple – then you'll be perfectly happy with the iPhone 12.
iPhone 12 specs
General

| | |
| --- | --- |
| Manufacturer | Apple |
| Operating System | iOS |
| Release Date | 23/10/2020 00:00:00 |
| Sim Card Type | Nano |
Sensors

| | |
| --- | --- |
| Accelerometer | Yes |
| Proximity | Yes |
| Compass | Yes |
| Barometer | Yes |
| Gyroscope | Yes |
| GPS | No |
Size & Weight

| | |
| --- | --- |
| Form Factor | Candy Bar |
| Thickness | 7.4 mm |
| Size | 71.5mm x 7.4mm x 146.7mm |
| Weight | 162 g |
Battery

| | |
| --- | --- |
| Battery Type | Lithium Ion |
| Capacity | 2775 mah |
| Standby | hours |
| Talktime | hours |
Display

| | |
| --- | --- |
| Display Size | 6.1 inches |
| Screen Type | AMOLED |
| Resolution | 1170 x 2532 inches |
| Pixels Per Inch | 460 ppi |
| Touch Screen Type | Capacitive |
Processing power

| | |
| --- | --- |
| CPU | 2100 mhz |
| Processor Cores | 6 Cores Cores |
| Memory | 4000 MB |
Storage

| | |
| --- | --- |
| Internal Storage | 64, 128, 256 |
| External Storage | No |
Camera & Video

| | |
| --- | --- |
| Primary Camera | 12 MP |
| Flash | Yes |
| LED Flash | |
| GEO Tagging | Yes |
| Auto Focus | Yes |
| Fixed Focus | Yes |
| Touch Focus | |
| Face Detection | Yes |
| Smile Detection | |
| Image Stabilisation | Yes |
| Video Quality | 2160 |
| 2nd Camera | 12 MP |
Data

| | |
| --- | --- |
| Generation | 5G |
| Frequency | Dual-band |
| NFC | No |
| Wi-Fi | No |
| Wi-Fi Hotspot | No |
| Wi-Fi Direct | No |
| Bluetooth | No |
| USB | No |