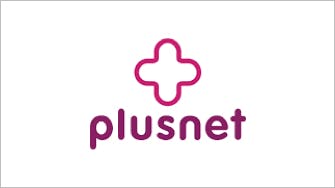 Not only does Plusnet offer comprehensive and wallet-friendly broadband packages, but you can also get mobile deals with the Sheffield-based provider, too. Find out if Plusnet is the best option for you, on this page…
Simple SIM-only deals that come with a 30-day contract – that's Plusnet in a nutshell.
Indeed, if you're after a flexible mobile deal at a low price, Plusnet is well worth a look.
Most importantly, though, Plusnet uses the EE network to provide reliable and extensive service throughout the UK.
Here's everything the Northern provider has to offer…
What are the best handsets to get on Plusnet?
Unfortunately, Plusnet does not offer phone contract plans. At the time of writing, at least.
However, there are resellers offering phones with a Plusnet SIM card.
Companies such as Carphone Warehouse and Mobiles.co.uk, for example, offer a plethora of handsets that can be used with a Plusnet SIM card.
Is Plusnet a good network?
This depends on what you're looking for. For example, if you want a SIM plan that doesn't require much commitment, Plusnet is a good option.
Moreover, it offers monthly data allowances of between 500MB and 6GB. In addition, all plans come with unlimited texts, and you can choose between 250 and unlimited minutes on call plans.
In terms of perks and incentives, Plusnet broadband customers can also get 'Mates Rates' on its mobile plans. These perks aren't available to anyone else and include extra data allowance, lower prices and special offers.
Other benefits include Smart Cap, which lets you set a limit on how much you can spend on your plan each month, and EU roaming.
Is Plusnet coverage good where I live?
Because Plusnet uses the EE network, it offers the best mobile coverage in the country. In fact, at the time of writing, Plusnet provides 80% geographic and 99% population coverage across the UK.
Moreover, it boasts more 4G coverage than any of its rivals, and it's expanding its 5G coverage oat the time of writing, too.
All that said, it's important to use a coverage checker before signing up to a deal. That way, you know what speeds to expect.
Alternative networks
Still not sure if Plusnet is right for you? Not to worry, there's plenty of other options available.
With deals and services from household-name networks and less well-known ones too, you'll find something suited to you with MoneySuperMarket.