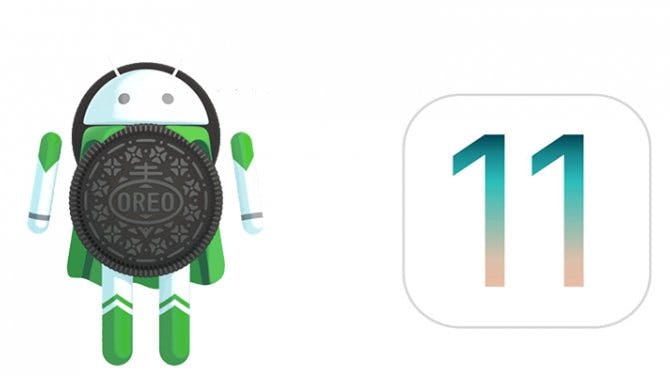 The new versions of iOS and Android operating system have now been released, and you may be wondering about the differences between the systems. Let's take a look at what's new from Apple and Google and how they compare to each other!
Android Oreo - What's new?
There are a lot of small changes delivered by Android 8.0. However, here are the main things that have come with the OS update:
Autofill for app logins
Picture in Picture, watch a video while using another app
Notification dots
Google Play Protect
Bigger emoji library
2x faster boot up
Improved battery life
The new Autofill feature now allows you to store passwords and logins directly on the device, removing the need for another app to keep this information for you. This works in apps and browsers alike.
The Notification dots make it easier to see a snapshot of the incoming notifications across apps, and these can be swiped off the screen.
The Android Instant Apps allows you to launch apps from the browser, without the need to install the app directly to the phone. This feature is particularly useful if the device you are using has a small amount of fixed memory!
The picture-in-picture feature works similarly to the iOS feature, when you begin watching a video you can switch to a different app and the video will continue to play in a smaller window on your screen.
Finally, Google Play Protect will scan apps to keep your information and device safe, making the Android OS more secure overall.
iOS 11 - What's new?
Customisable control centre
New Live Photos
Do Not Disturb while driving
Portrait lighting
Redesigned App store
Screen recording
The new customisable Control Centre is a move away from Apple's usual multi-pane configuration and gives more customisation options. This allows you to choose which shortcuts you want to see in the Centre, and with 3D Touch you can view even more options with a harder press on the display.
The new App store design makes it much easier to find new apps and the new Live Photo update gives more fun video options which you will more likely want to share.
The new safety feature, Do Not Disturb, will detect when you are driving and mute notifications and calls. This can be customised with an automatic response to let people know you are driving and will get back to them.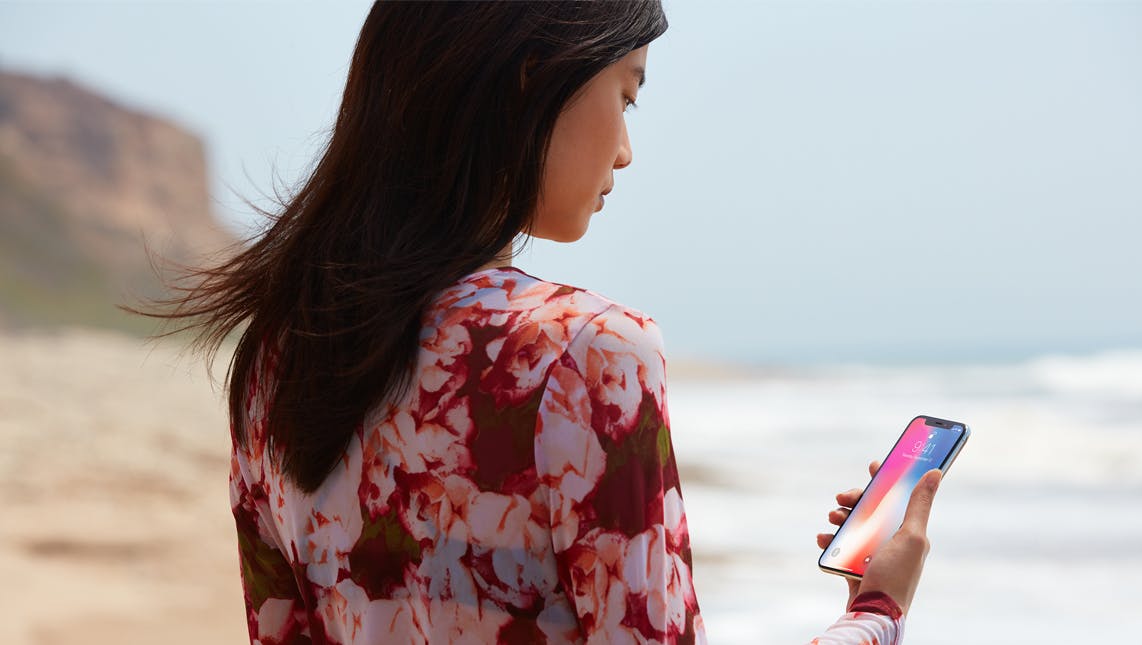 iOS 11 vs Android Oreo
The debate over Android vs iOS has been a long-running one, with people standing firmly in each camp. Android fans would criticise the limited customisation of iOS compared to Android, while iOS users consider Android to be a less secure OS due to its open-source nature.
However, these points have each been addressed somewhat with the new updates with Apple bringing customisation to the Control Centre and Android adding Google Play Protect.
The choice between Android and iOS has been a case of personal preference for many, sticking with the OS you are familiar with is a common deciding factor. If having the most up to date version of an operating system is important to you, then an Apple device would be the way to go. As long as you keep updating the phone regularly, you will receive the latest version of iOS.
Android users that want to have a device that is guaranteed to update should opt for a Google device. The Google Pixel 2 has been promised to get the Android OS updates for the next three years, but some Android devices may not be scheduled for the update at all and others may have to wait a long time as manufacturers manage their update roll outs.
Switching from Android to iOS or vice versa will largely depend on how happy you are with your current smartphone. There are lots of apps and customisation options when it comes to Android while Apple is considered a more user-friendly experience.
The new versions of the operating systems each bring something new to the mix and whichever system you are currently using, you will notice the improvements when you update. Whether you have an Android phone or an Apple device, the new OS updates will not disappoint!
Related articles