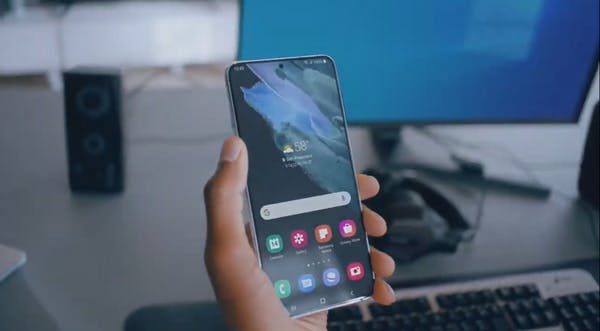 Android is the operating system that powers phones from Samsung, Google, Nokia, Huawei and many more. Read on as we take a close look...
What is an Android phone?
An Android phone is a smartphone that uses Google's Android operating system (OS). A huge number of mobile makers utilise Android, including Google itself, as well as Samsung, Sony, Nokia and Motorola.
In fact, virtually all smartphones available in the UK that aren't made by Apple come with Android as standard.
Android serves up access to thousands of apps, usually via the Google Play Store, as well as regular software updates designed to give you the latest functionality and security.
What is the Android operating system?
The Android operating system (OS) is the basis for all Android phones. It was first launched in 2007 and has undergone numerous overhauls in the intervening years.
For a long time, smartphone manufacturers used a basic version of Android over which they placed customised 'skins' to make their devices standout.
However, the demand from consumers for a more unified experience has meant that more and more mobile makers have cleaved to the cleaner, simpler lines of the stock version of Android that Google uses on its own smartphones.
That means updates are more timely, security is stronger and devices don't come laden with extraneous apps that many users don't need or want.
Which handsets run on Android?
Android is available on an extensive range of smartphones. At the top end of the market, this includes the superb Samsung Galaxy S22, as well as the excellent Google Pixel 6
However, it's not just the priciest phones that come with Android. All Samsung phones feature it, right down to budget models like the Samsung Galaxy A12.
Who makes the best Android phones?
It's a tricky and contentious question. If you want Android in its purest form with the quickest updates, then Google makes the best Android phones.
Its Pixel range features stunning screens, the best, most up-to-date software and cameras that can rival the best standalone shooters.However, Google doesn't have things all its own way. Samsung's Galaxy S range is the stuff of legend and takes Android to new heights.
The hardware here is arguably better, with the cameras outdoing major rivals, including the latest iPhones.
All Samsung phones come with the latest native Android apps too. In reality, it comes down to personal preference.
Are Android phones different from smartphones?
Android phones are smartphones. But they aren't the only smartphones around. Apple's iconic iPhone, which features its super, rock solid iOS platform, is Android's main rival.Apple makes a whole range of iPhones, from its wallet melting iPhone 13 Pro Max to the more budget friendly iPhone SE.
While Android phones are generally more affordable, iPhones have the added benefit of an operating system that is updated across the entire range at regular intervals, with generally better security.
Are Android phones expensive?
Not always. The Samsung Galaxy S22 isn't cheap. But for every flagship smartphone using Android there are a dozen others that offer Android and its benefits for less.
Check out Samsung's Galaxy A series or the Nokia 3.4 and you'll find phones that come with Google services such as Maps and YouTube without a price tag that will leave your bank balance aching.
Android apps
Android comes with a suite of Google apps as standard. These include Gmail, YouTube and Google Maps, as well as access to services such as Drive.
In order to use them, you'll need a Google account, which you can set up when you first use your new phone.On top of that, you'll also find Google Play Store. Here you'll find big name games, as well as must-have apps like Instagram and Twitter.
Most companies that have an app offer a Google Play version. Some budget phones may not be able to run more powerful apps and games.
Is Android just for phones?
No. Android has found itself in a variety of other devices. These include:
Tablets
There are loads of tablets powered by Android. They work in much the same way as smartphones, using apps made for larger screens and are perfect for streaming video and playing games.
Android TV
Android TV is an OS developed for smart TVs by Google. As well as being able to access major apps such as Amazon Prime and Netflix, it also allows you to 'cast' videos, music and media from your phone to your TV.
Android Auto
Google's Android Auto is a smart car system that comes in vehicles made by the likes of Hyundai, Jaguar and Jeep. You can also by your own unit for an older car.
It allows you to make calls, cue up audio and set directions via Google Maps by using Google Assistant, its voice powered assistant tool.
It also serves up access to music and maps on your car entertainment system's display, so you can navigate and access media easily.
Who owns Android?
Android is owned by Google and has become a key way for it to turn its cutting edge apps into must-haves for all smartphone owners