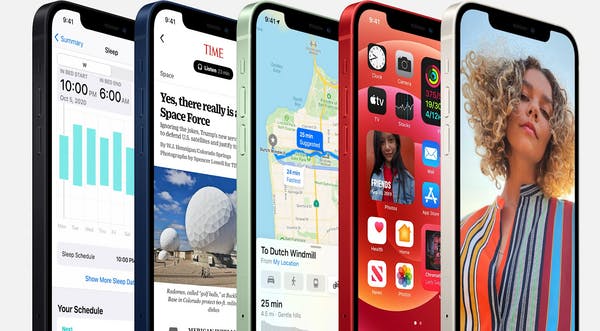 So you're shopping for a new smartphone. You want an Apple iPhone. But then comes the big question: which one should you get? To help you decide, here's your guide to the best iPhones right now – whatever you need from your smartphone.
Best all-rounder: iPhone 12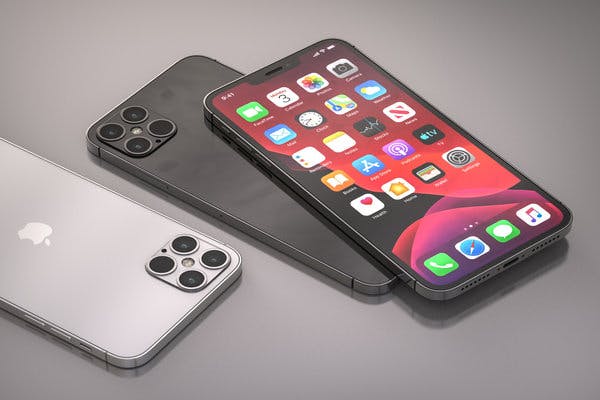 You can't go wrong with the latest flagship – and this is a good'un.
If you want a straightforward iPhone, then right now the iPhone 12 is the best you can get. It comes with a lovely, crisp OLED display, and features in a classic, sleek design we've come to expect from iPhones – now with more square edges that make it comfortable to hold.
New additions to the spec sheet include 5G connectivity, and Magsafe technology, which lets you charge your phone wirelessly and use magnetic accessories such as cases.
There are phones (including iPhones) with higher-grade specs, better cameras, and different sizes of screen. But if you aren't in need of any of those, and want the best you can get, go iPhone 12.
The next best: iPhone 11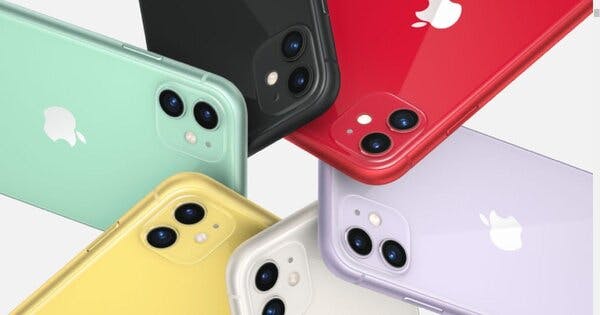 Latest model just a touch outside of your budget? The previous year's handset, the iPhone 11, still holds up. And, because it's an 'old' model, it comes with a lower price tag.
The camera and battery are actually quite similar to the iPhone 12. So if you're concerned with those and not much else, you won't lose much by taking a step down.
Other differences you'll notice are a slightly different design, a lower resolution screen, and no 5G or Magsafe.
It's not quite as future-proof as choosing an iPhone with a number 12 in its name. But it's hardly obsolete – and still a great phone.
Best small size: iPhone 12 Mini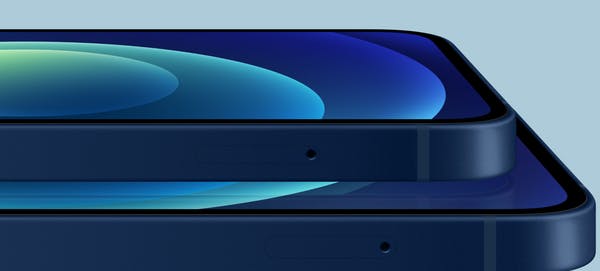 The iPhone 12 Mini is just as hard-working as the iPhone 12 proper, with near identical specs inside. That includes the processors, dual cameras, Magsafe for wireless charging, and 5G.
But there's one big difference: with a 5.4-inch screen, it's smaller and just that bit easier to handle. Videos, games, and high-res images aren't quite as pretty to look at, but for those who prefer a smaller iPhone, it's the best.
Plus, because you lose a little screen real estate, Apple lops a little off the price too.
Best value: iPhone SE (2020)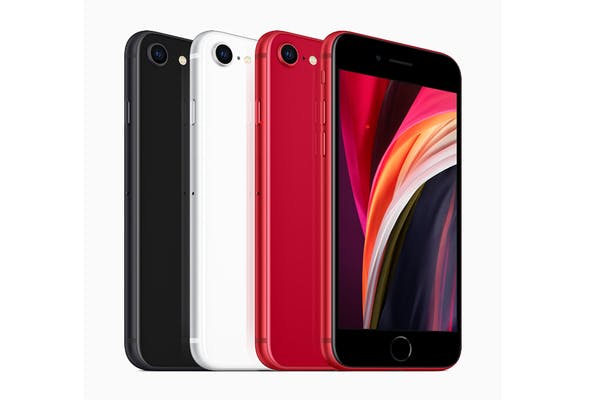 It may be a year behind the iPhone 12, but the iPhone SE (2020) has the major selling point of being one of the smallest, most pocketable iPhones available (4.7-inch display) – and one of the cheapest too.
It packs an A13 processor with 3GB RAM, and a 12MP camera on the back with dual-tone flash. There are a couple of minor sacrifices compared to the latest flagship – mostly in the cameras and build – but nothing game-changing. If you liked the old-school-style, smaller iPhones with a round home button, this is the one for you.
Of course, it's likely that you can find other, older iPhone models for cheaper. But given the rate at which Apple drops support for the very newest software features for older phones, we'd generally recommend getting as new a model as possible. That way, you can guarantee you'll get the best features from software updates for longer – which is great value in the long run.
Best specs: iPhone 12 Pro Max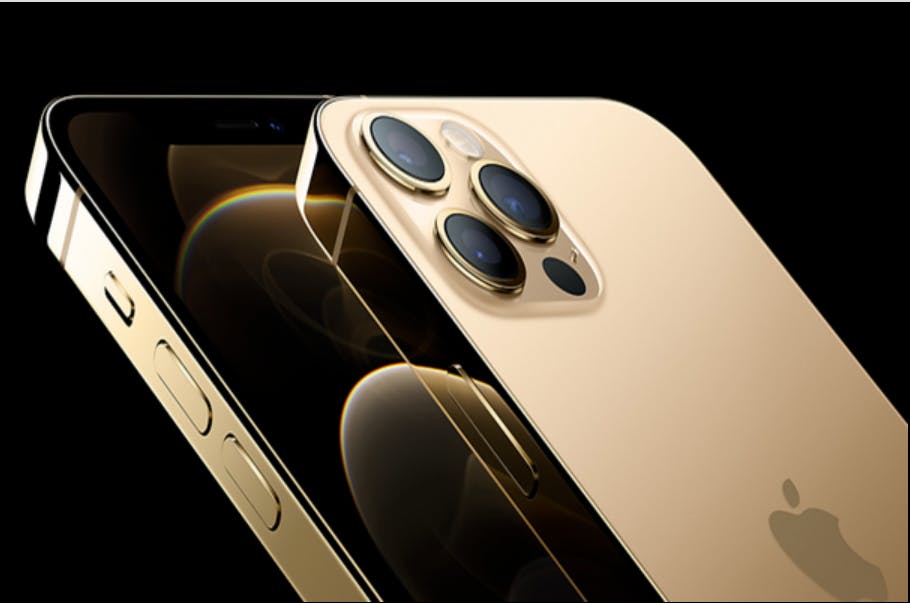 Big specs, big screen. The iPhone 12 Pro Max is the highest performing iPhone right now, with the very best specifications Apple has to offer.
This ultra-powerful phone performs faultlessly, thanks to robust processors and 6GB of RAM, and boasts some of the best cameras you can get on a smartphone full stop. It's also a beast, with a crisp 6.7-inch screen.
The downside is that it doesn't come cheap – it's the most expensive iPhone right now. With technology like this, however, you'll be happy to hold onto it for quite some time.
Best specs without the size: iPhone 12 Pro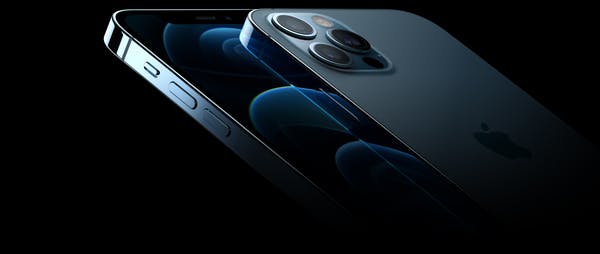 With the same innards as the Pro Max model, the iPhone 12 Pro is a powerful handset – but with a regular-sized 6.1-inch display.
The cameras don't quite match the quality of those on the Pro Max, but still pack some serious tech, and are a clear step above the regular iPhone 12. For starters, it adds a 52mm telephoto lens with 2x optical zoom.
The Pro Max is a great choice if you want as powerful an iPhone as you can get, but still want a fighting chance at fitting it in your pocket.
What should I look for in an iPhone?
Still not sure? Have a think about the following:
Do you want the latest model? Choosing an older iPhone is a great way to save money – they get cheaper as they get older – but the latest handset is always more future-proof and likely to last longer. Plus, all iPhone 12 models and beyond are 5G-ready.
What's your budget? A bigger budget will get you newer models with higher specs and/or a larger screen. If you're looking for a cheap iPhone, on the other hand, try an older model or a smaller sized phone.
What size screen do you need? A regular 6-inch display, a larger Max model, or smaller Mini or SE?
Do you want the greatest and latest camera tech? This can be found in Pro models – and, of course, the latest iPhone always has a better camera than its previous iteration.
Once you've picked out the phone that suits you, it's time to compare iPhone deals to find the best deal.