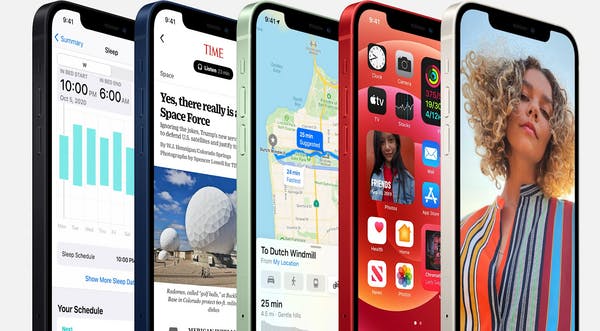 So you're shopping for a new smartphone. You want an Apple iPhone. But then comes the big question: which one should you get? To help you decide, here's your guide to the best iPhones right now – whatever you need from your smartphone.
What's the best iPhone?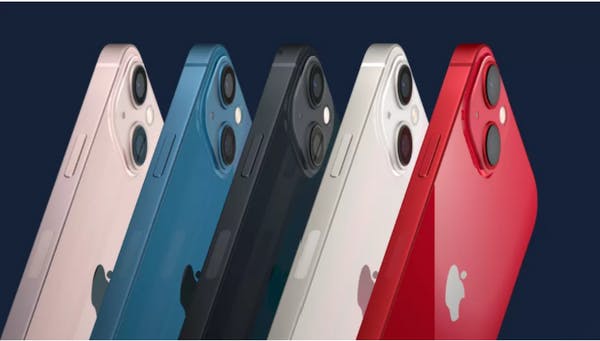 The best iPhone is unquestionably Apple's current flagship iPhone 13. There are three models in this specific range: the iPhone 13, iPhone 13 Pro and iPhone 13 Pro Max.
The latter pair are undoubtedly the best iPhones available right now.
Each one packs the same internal specs, meaning storage options including 128GB, 256GB, 512GB and 1TB, Super Retina XDR screen tech with ProMotion and OLED, a triple lens 12MP main camera system (arguably the best of any smartphone in the world).
All iPhone 13 models also feature Ceramic Shield protection to prevent bumps and scratches, 4K video recording, a TrueDepth front-facing camera, IP68 water and dust resistance, plus Apple's latest A15 bionic chipset. Both also feature 5G connectivity.
The only difference is that the iPhone 13 Pro packs a 6.1-inch screen and the iPhone 13 Pro Max comes with a bigger 6.7-inch display.
The next best: iPhone 12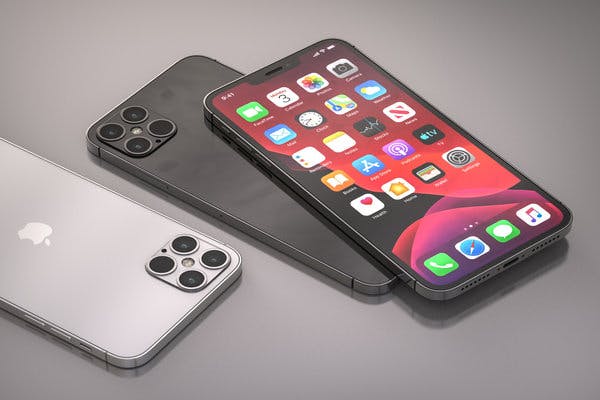 Latest iPhone just a touch outside of your budget? The previous year's handset, the iPhone 12, still holds up. And, because it's an 'old' model, it comes with a lower price tag.
It packs 5G support, a still excellent A14 chipset, 6.1-inch screen, a 64GB storage option (meaning it's much cheaper than the entry level iPhone 13 model) and a dual lens 12MP camera.
Remember you can also score older iPhone 12 Pro and iPhone 12 Pro Max models at a cut price. These include a triple lens setup, as well as slightly more powerful internal components.
All iPhone 12 models support the latest version of iOS, meaning you'll get the best Apple software going even if you don't buy the newest iPhone.
Best small size: iPhone 13 Mini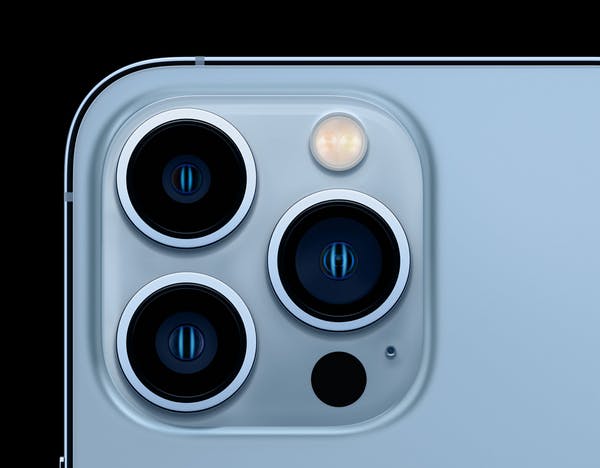 Apple knows that not all people want a massive smartphone. And that's where the iPhone 13 Mini steps in.
This iPhone has the same internal specs as the iPhone 13, but with a 5.4-inch rather than 6.1-inch display.
Inside there's an A15 bionic processor, dual cameras, wireless charging, 5G and storage options of 128GB, 256GB and 512GB.
If you want something less capacious but equally as powerful, the iPhone 13 Mini is the way to go.
What is the best value iPhone?
Apple launched an updated iPhone SE in 2022. This model retains the Touch ID button and design of the old school iPhone 8, but includes specs found in its newest devices.
That means that while the screen is just 4.7-inches and Face ID is missing, you still get a cutting edge A15 chipset, 12MP camera, IP67 water and dust rating and 4K video recording.
You can also score an iPhone SE 2022 with no upfront cost on contracts from a range of networks, as well as pick it up at a much lower SIM-free price compared with the iPhone 13 and iPhone 12.
Best specs: iPhone 13 Pro Max
The iPhone 13 Pro Max has the best specs of any iPhone, with a massive 6.7-inch housing an A15 chipset, 6GB of RAM, a stunning 12MP triple lens camera and storage options of 128GB, 256GB, 512GB and 1TB.
It's also home to Super Retina XDR screen tech with ProMotion and OLED and Ceramic Shields to protect the device.
There is, obviously, one big downside. The iPhone 13 Pro Max does not come cheap.
In fact, if you buy a 1TB model SIM-free it can set you back more than a brand new MacBook Air.
The bonus is you'll have a future proofed device that can do it all.
Best specs without the size: iPhone 13 Pro
The iPhone 13 Pro has the same screen size as the iPhone 13, 6.1-inches. But under the hood there are the same specs as the iPhone 13 Pro.
For those who want all the power without having a phone that's almost the size of an iPad mini, then the iPhone 13 Pro is where it's at.
Should I buy an older iPhone?
There is absolutely no issue with buying an older iPhone. In fact, it's a great choice if you want to try one for the first time or if the cost of an iPhone 13 is too high.
The first thing to consider is the fact that older iPhone, some dating back five years, support the latest version of iOS.
That means apps are secure and safe and you have access to the latest Apple software, even if you choose an old model and keep it for years to come.
The iPhone 12 packs a superb camera and can handle even the trickiest of apps and games, so you're not really missing out by opting against an iPhone 13.
How to find the best iPhone for you
Still not sure? Have a think about the following:
Do you want the latest model? Choosing an older iPhone is a great way to save money – they get cheaper as they get older – but the latest handset is always more future-proof and likely to last longer. Remember, all iPhone 12 models and beyond are 5G-ready.
What's your budget? A bigger budget will get you newer models with higher specs and/or a larger screen. If you're looking for a cheap iPhone, on the other hand, try an older model or a smaller sized phone.
What size screen do you need? A regular 6-inch display, a larger Max model, or smaller Mini or SE?
Do you want the greatest and latest camera tech? This can be found in Pro models – and, of course, the latest iPhone always has a better camera than its previous iteration.
Once you've picked out the iPhone that suits you, it's time to compare iPhone deals to find the best deal.
How to get the best deal
To get the best iPhone deal, use your comparison tool to see what's available from a wide range of networks.
You can tweak our search tool to find older models, ones with more or less storage and deals that spread the cost to keep your monthly bills down. Check out our best iPhone deals for more.
It's also a great idea to consider when you want a new iPhone.
Apple traditionally updates its iPhones in September and October, meaning you can get great deals on older models at this time of year.