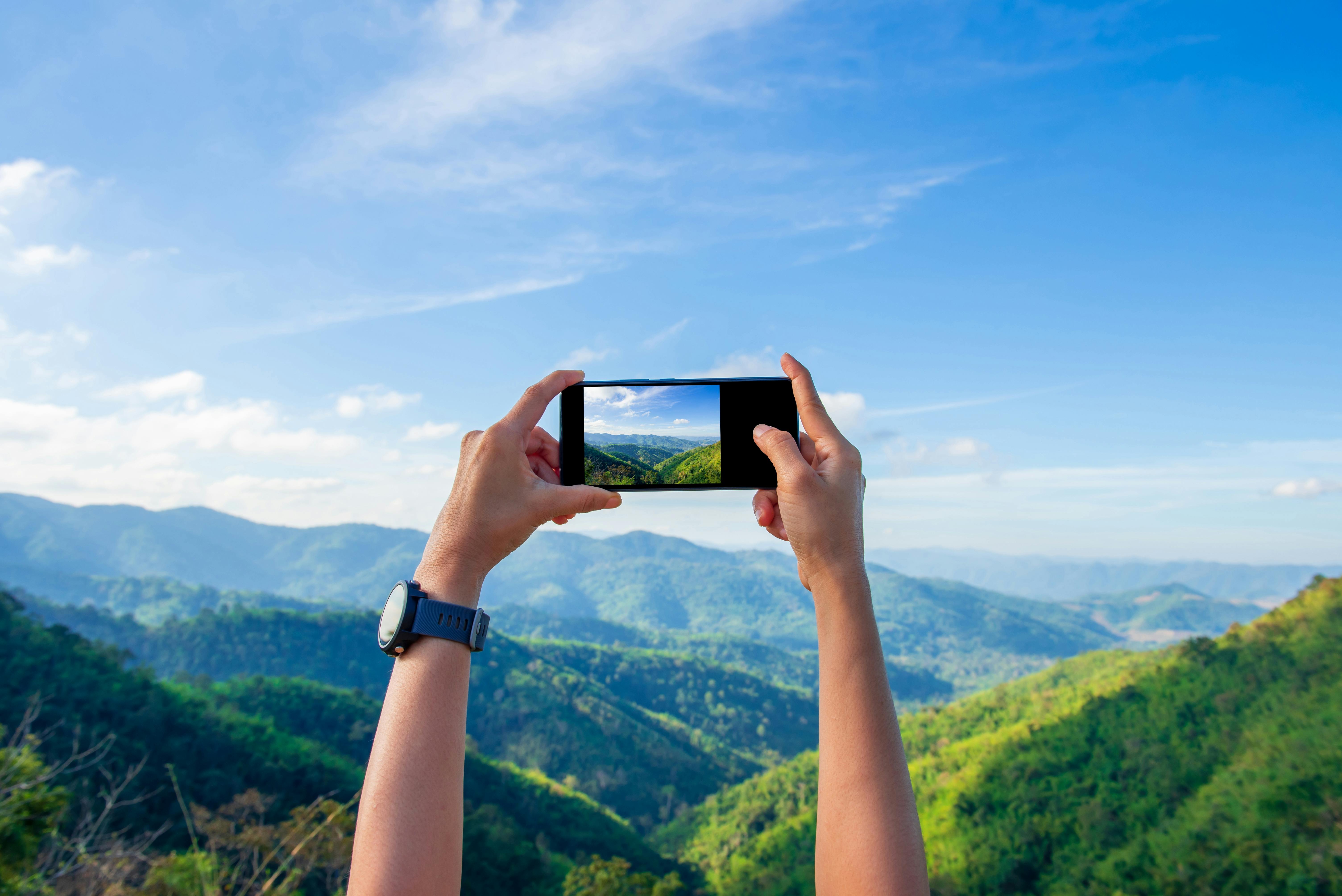 The best camera is the one that's with you – so the saying goes. Therefore, you'll likely want a top-quality camera phone that you can pull out anytime, anywhere, for great snapshots on the go.
What are the best camera phones?
With computational photography improving in leaps and bounds over the past few years, most phones boast excellent cameras these days.
As a result, it can be tricky to answer the question of "which smartphone has the best camera?" – after all, it's highly likely that most people will be satisfied with any recent smartphone they pick up.
That said, it depends on what you're looking for in a smartphone camera. Avid photographers may want the top specs and fancy features, while casual snappers will be perfectly happy with a simple, high-quality shooter.
We go through some of the best camera phones at the time of writing (August 2022), in no particular order…
iPhone 13 Pro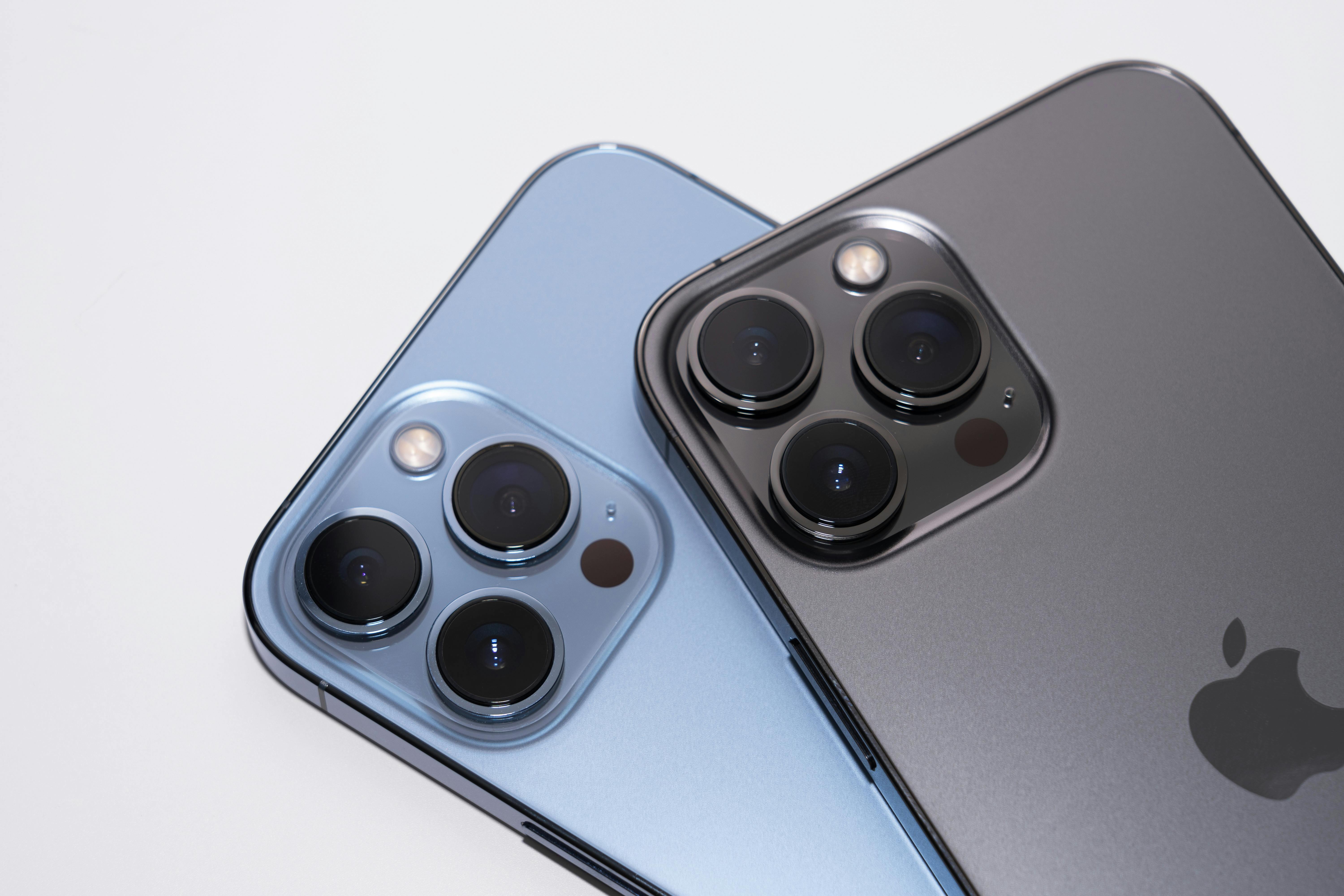 The iPhone 13 Pro is a photography powerhouse. Boasting the same capabilities as the bigger iPhone 13 Pro Max, its triple camera set-up features a 12MP f/1.5 main sensor, a 12MP f/1.8 ultra-wide and a 12MP f/2.8 telephoto with 3x optical zoom. The selfie camera is also the same, with a 12MP f/2.2 lens.
Combined with Apple's excellent software and smart AI optimisation, every snap from the iPhone 13 Pro is picture-perfect – all you need to do is point and shoot.
New features include Photographic Styles – presets you can apply to customise your photos – and ProRaw, Apple's take on the RAW file format that allows for more advanced photo editing.
Not to mention, Apple remains at the top of the table when it comes to video. As well as super smooth image quality, its new Cinematic Mode is seriously impressive, creating a shallow depth of field effect that looks right at home on the big screen.
We recommend the iPhone 13 Pro, as it combines the photography prowess of the 13 Pro Max with the more manageable size of the regular iPhone 13.
Read our full iPhone 13 Pro review, or compare iPhone 13 Pro deals.
Best for: Cinematic video quality and all-round performance
Google Pixel 6 Pro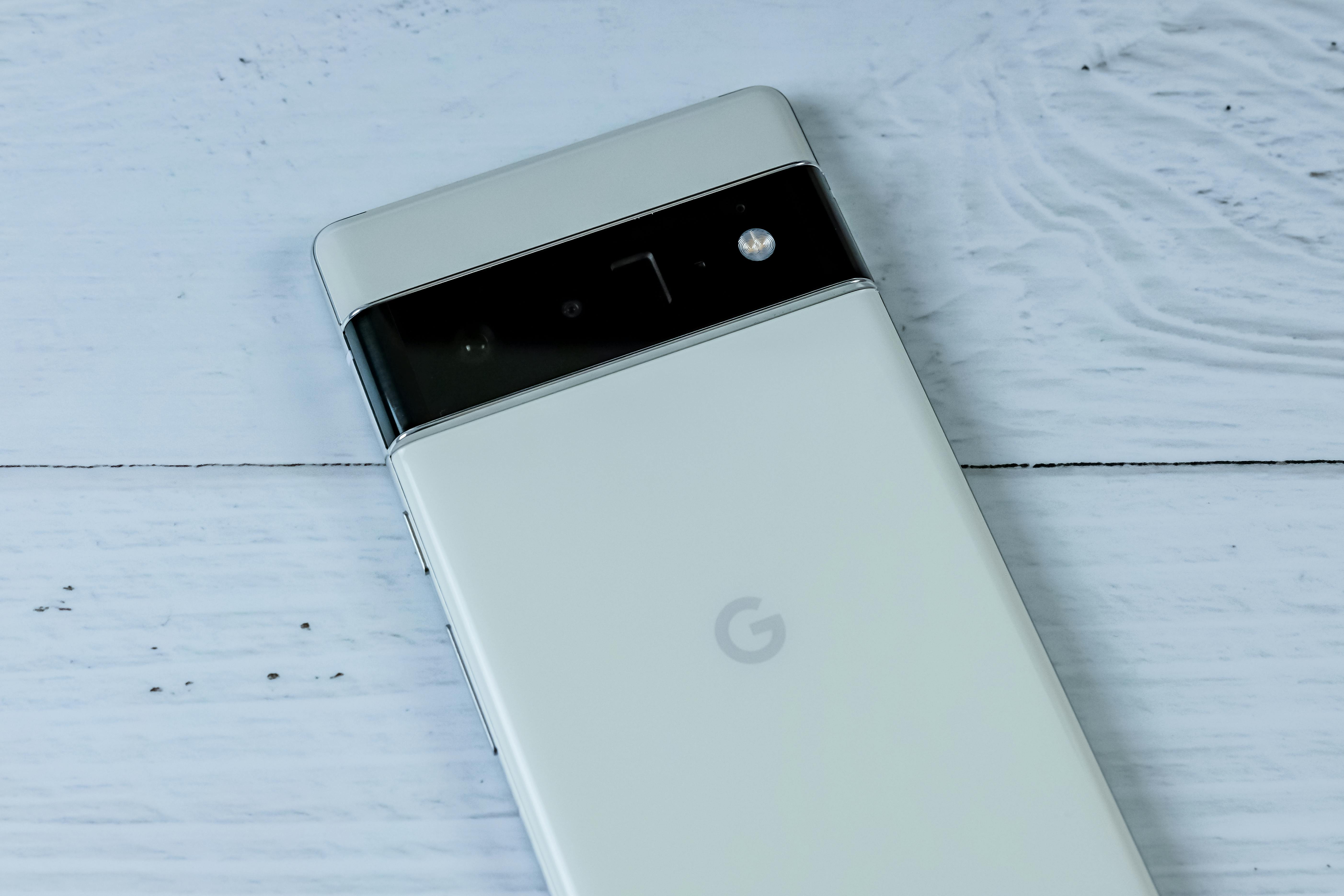 Google's devices have always been praised for their image processing capabilities. The Google Pixel 6 Pro takes this to the next level, combining spectacular software with high-tech hardware to create one of the best camera phones on the market.
As well as a 50MP f/1.85 wide lens and a 12MP f/2.2 ultra-wide lens, it's added a 48MP telephoto camera with 4x optical zoom to its arsenal. And thanks to the Google-made Tensor chip, image processing is exceptional – challenging shooting conditions, such as night photography and action shots, are a breeze. Another highlight is Magic Eraser, which uses AI magic to edit out unwanted objects in a scene.
Although it's the highest-end Google flagship, the Google Pixel 6 Pro is more affordable than the iPhone and Samsung equivalents.
Read our full Google Pixel 6 Pro review, or compare Google Pixel 6 Pro deals.
Best for: Image processing and action shots
Samsung Galaxy S22 Ultra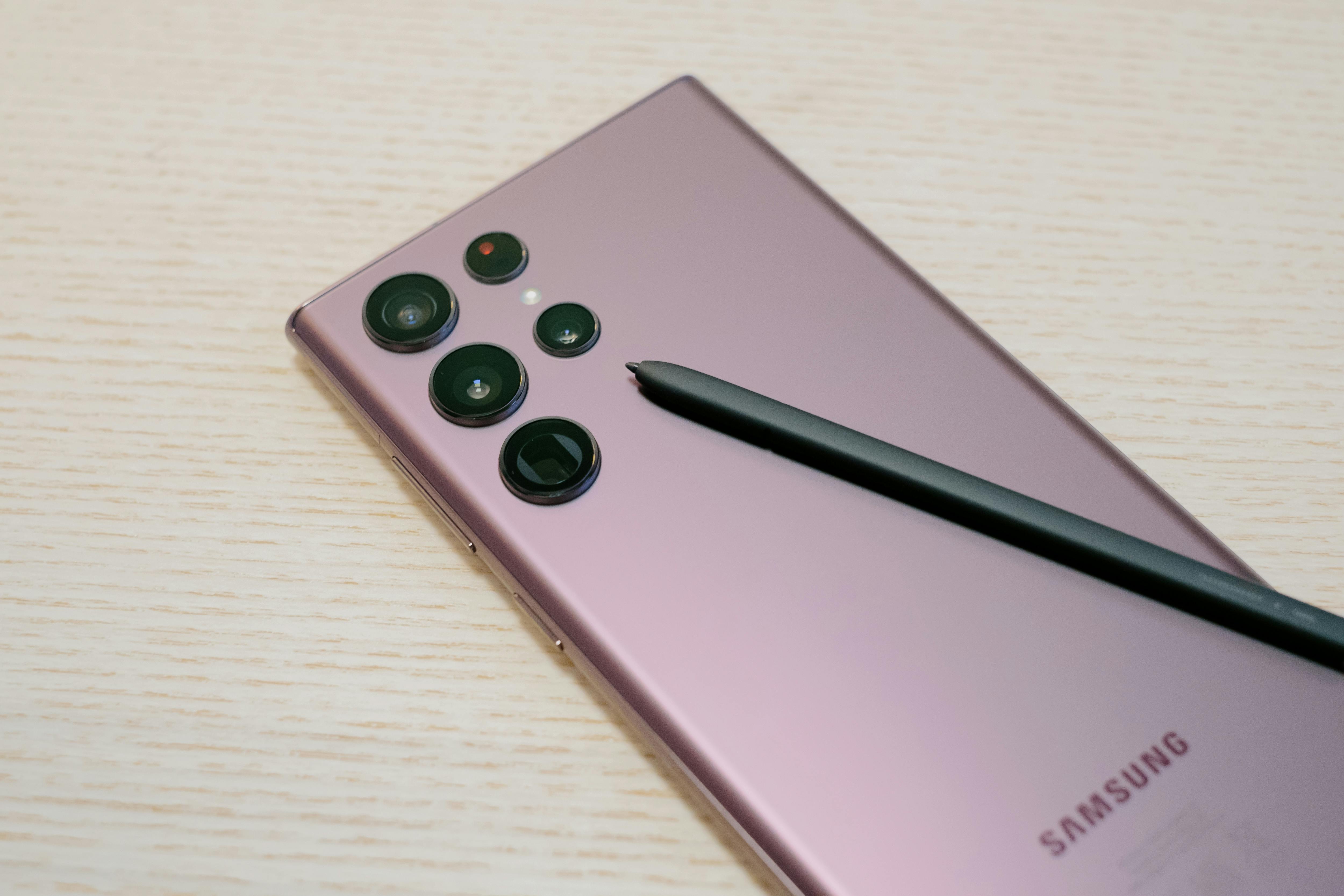 Armed with four lenses and a load of software wizardry, the camera system on the Samsung Galaxy S22 Ultra pushes the boundaries of what phone photography can achieve.
Like its predecessor, the Galaxy S21 Ultra, it has a 108MP f/1.8 primary lens, a 12MP f/2.2 ultra-wide, one 10MP f/4.9 telephoto lens with 10x optical zoom and another telephoto lens at 10MP f/2.4 with 3x optical zoom. On the front, you'll find a 40MP selfie camera.
But this time round, the image processing has stepped things up a notch, producing clear and colour-accurate photos in a variety of shooting conditions. For example, the new Nightography feature helps capture photos with plenty of clarity and detail, even in the lowest of light.
Most notably, the impressive 30x and 100x Space Zoom uses advanced technology to get stable shots. There's simply no other competition when it comes to long-distance photography.
Read our full Samsung Galaxy S22 Ultra review, or compare Samsung Galaxy S22 Ultra deals.
Best for: Zoom photography and versatile lens options
Sony Xperia 1 III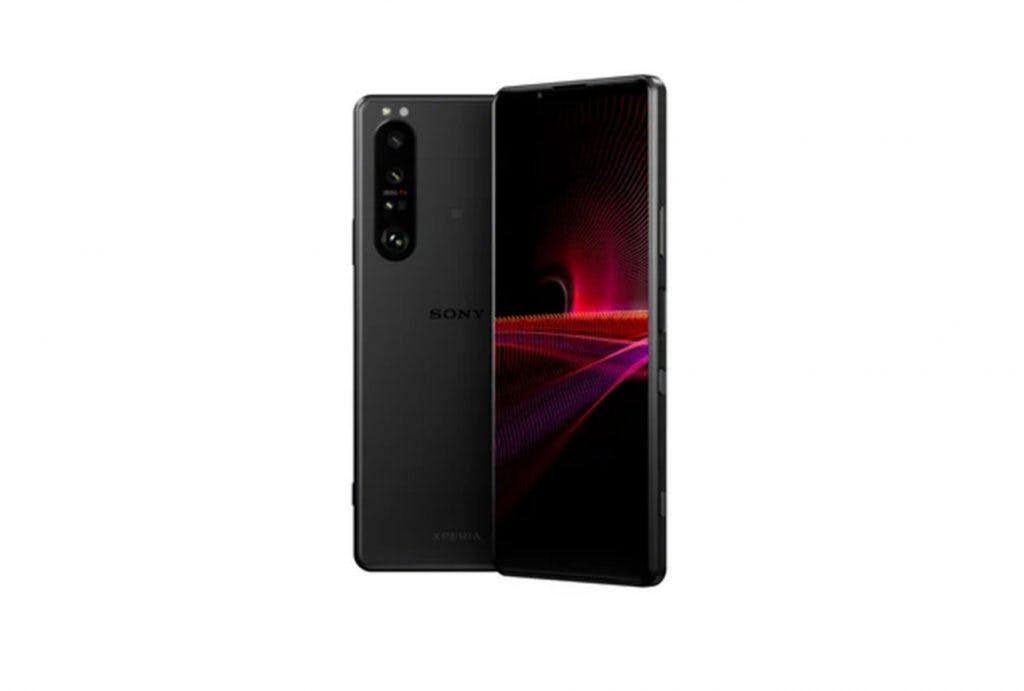 Although it's a more niche product, 2022's Sony Xperia 1 III has one of the best cameras you can find on a smartphone. That's no surprise, given that Sony is well-known for its digital cameras.
The trio of 12MP cameras include an optically stabilised main sensor, an ultra-wide lens and a telephoto lens. Most impressively, this telephoto lens incorporates a movable zoom element that replicates the functionality of a traditional camera lens.
Sony's expertise in camera technology can be seen in the Xperia 1 III, which produces true-to-life photos with a lot of detail. Real-time autofocus means that getting crystal clear pictures of moving subjects is effortless – it's all done at a tap of a button.
If you want to take full control, the camera app gives you access to advanced features and settings comparable to Sony's range of Alpha cameras.
The main downside is its eye-watering price, surpassing even the top-end iPhone and Samsung flagships.
Compare Sony mobile deals.
Best for: Professional shooting and image quality
Google Pixel 6a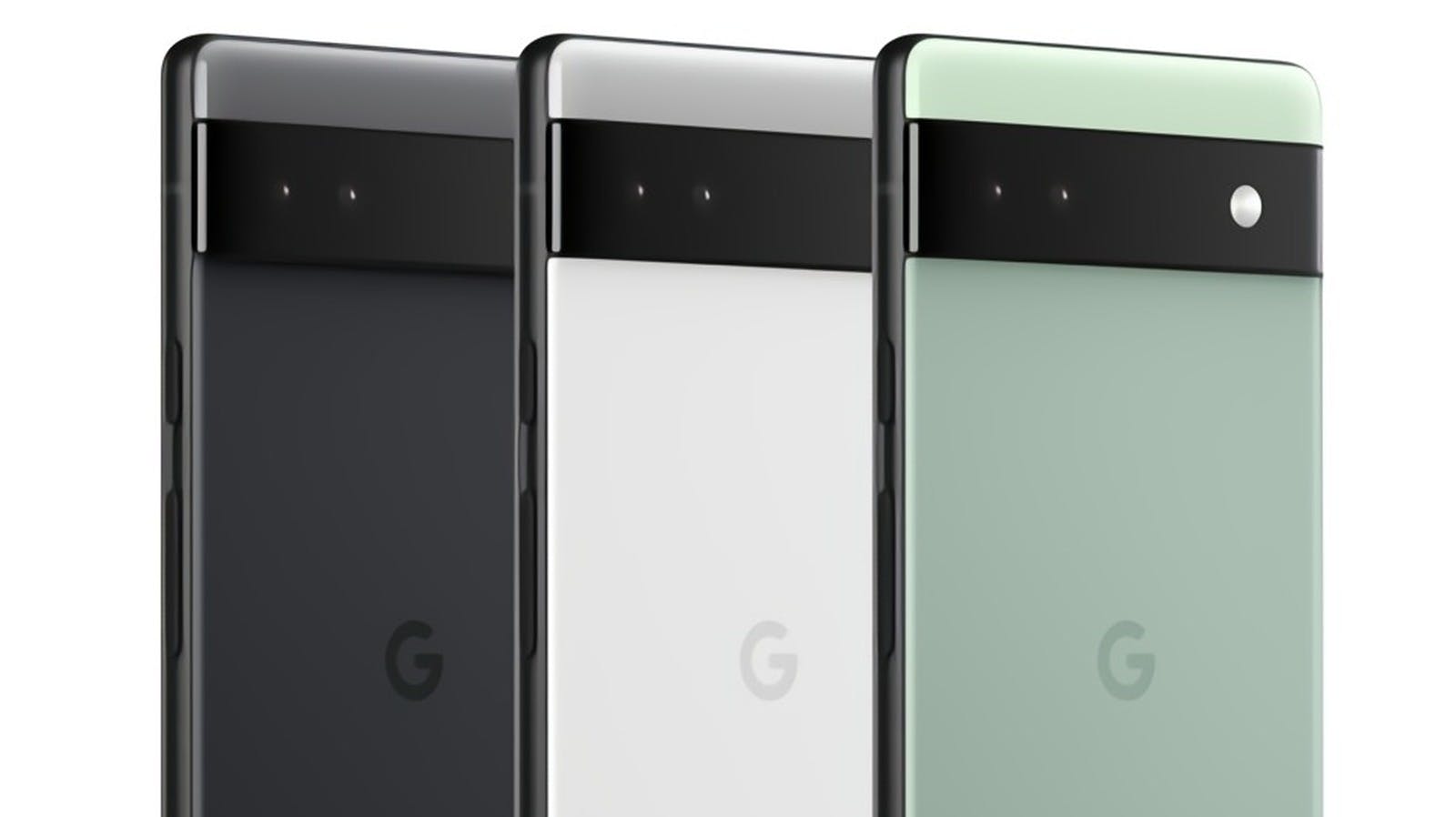 Google's affordable alternative, the Google Pixel 6a comes out top when it comes to the best cheap camera phone.
On paper, specs seem modest: a dual rear camera with a 12.2MP main lens and 12MP ultra-wide. However, Google's signature powerful image processing means that the Pixel 6a regularly delivers results that rival those from more expensive flagships.
Its portrait mode is skilled at distinguishing the subject from the background blur, and it does an impressive job of keeping skin looking natural and not overly smoothed. Colours and contrast are true to life, producing pleasing snapshots.
What's more, the Pixel 6a doesn't miss out on the Google-made Tensor chip and advanced features – it has the same handy Magic Eraser function as the Google Pixel 6 Pro and Google Pixel 6.
For the price you pay, you get a camera phone that punches well above its weight.
Compare Google Pixel 6a deals.
Best for: Budget-friendly and brilliant camera phone
iPhone 13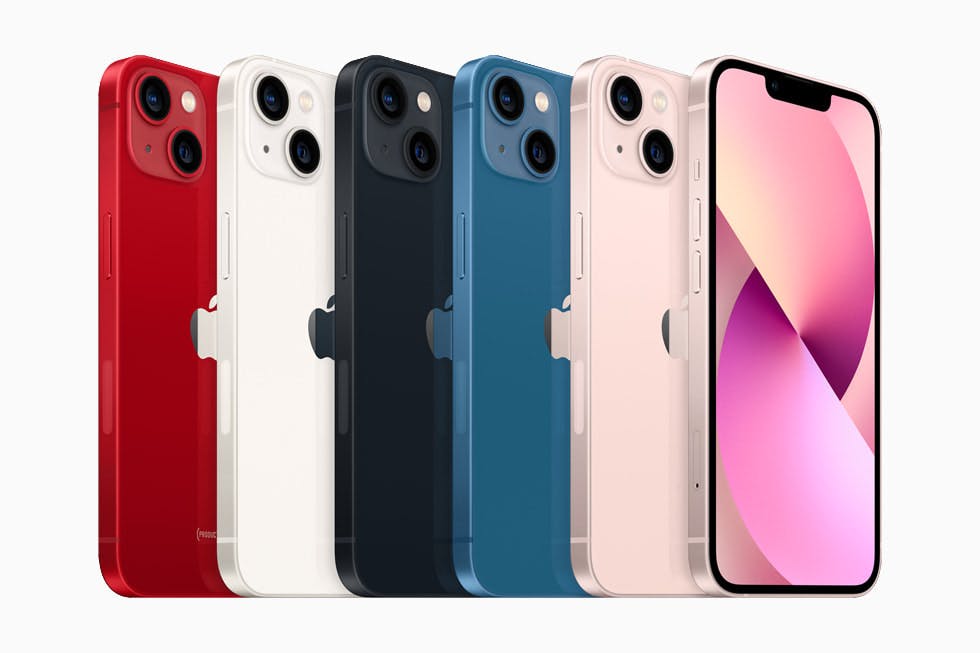 With its consistent performance in all sorts of conditions, the iPhone 13 is a failsafe choice for most people.
The dual camera system features one 12MP f/1.6 wide-angle lens and one 12MP f/2.4 ultra-wide lens. While it lacks the extra lens of its Pro and Pro Max siblings, the iPhone 13 still gets most of Apple's advanced software features, such as the impressive Cinematic Mode for video shooting.
Plus, it has the same 12MP TrueDepth camera on the front – which, when combined with Apple's advanced portrait mode, makes for some stunning selfies.
Read our full iPhone 13 review, or compare iPhone 13 deals.
Best for: Shooting video and taking selfies
Oppo Find X5 Pro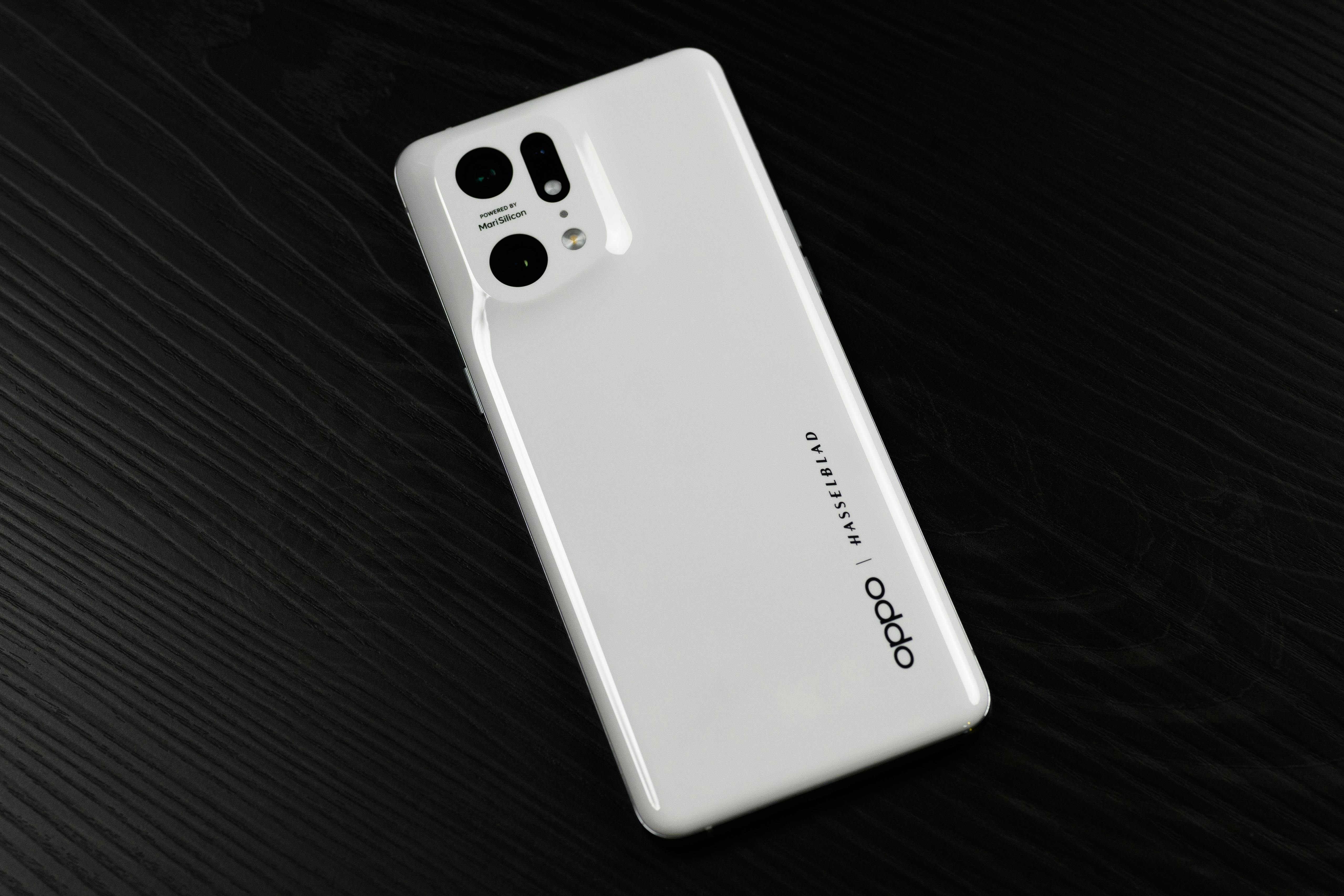 The Oppo Find X5 Pro debuts a new image signal processor and Hasselblad-backed software, taking its image processing to the next level.
On the back, it sports three lenses: 50MP main and ultra-wide cameras, as well as a 13MP telephoto with 2x optical zoom. You also get a 32MP selfie camera.
Thanks to enhanced software, it delivers sharp and saturated photos in everyday situations. And it particularly shines in low light.
Compare Oppo phone deals.
Best for: Low light shooting
OnePlus 10 Pro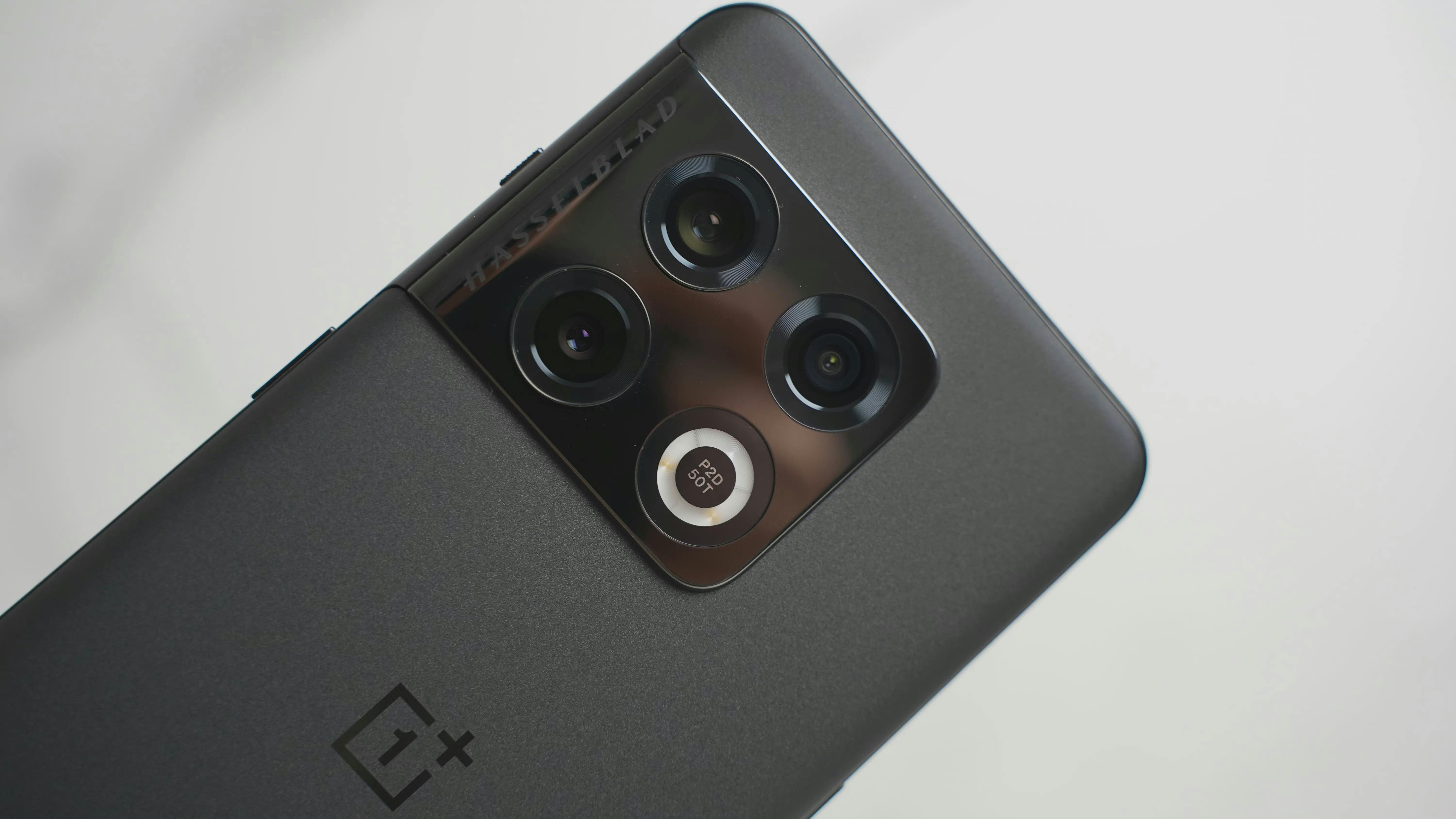 Looking for an Android alternative to the likes of Samsung and Google? The OnePlus 10 Pro has been quietly impressing with its improved cameras and competitive price.
The rear camera comprises a 48MP f/1.8 primary lens, a new 50MP ultra-wide lens and an 8MP telephoto lens. It performs very well, particularly in good lighting. It's not quite as consistent as the big names, but when it gets things right, the OnePlus 10 Pro can even surpass top performers.
It also incorporates Hasselblad technology in its software, with the Hasselblad Pro Mode allowing you to shoot higher-quality RAW images.
Compare OnePlus 10 Pro deals.
Best for: Good value "Pro" phone
Samsung Galaxy S22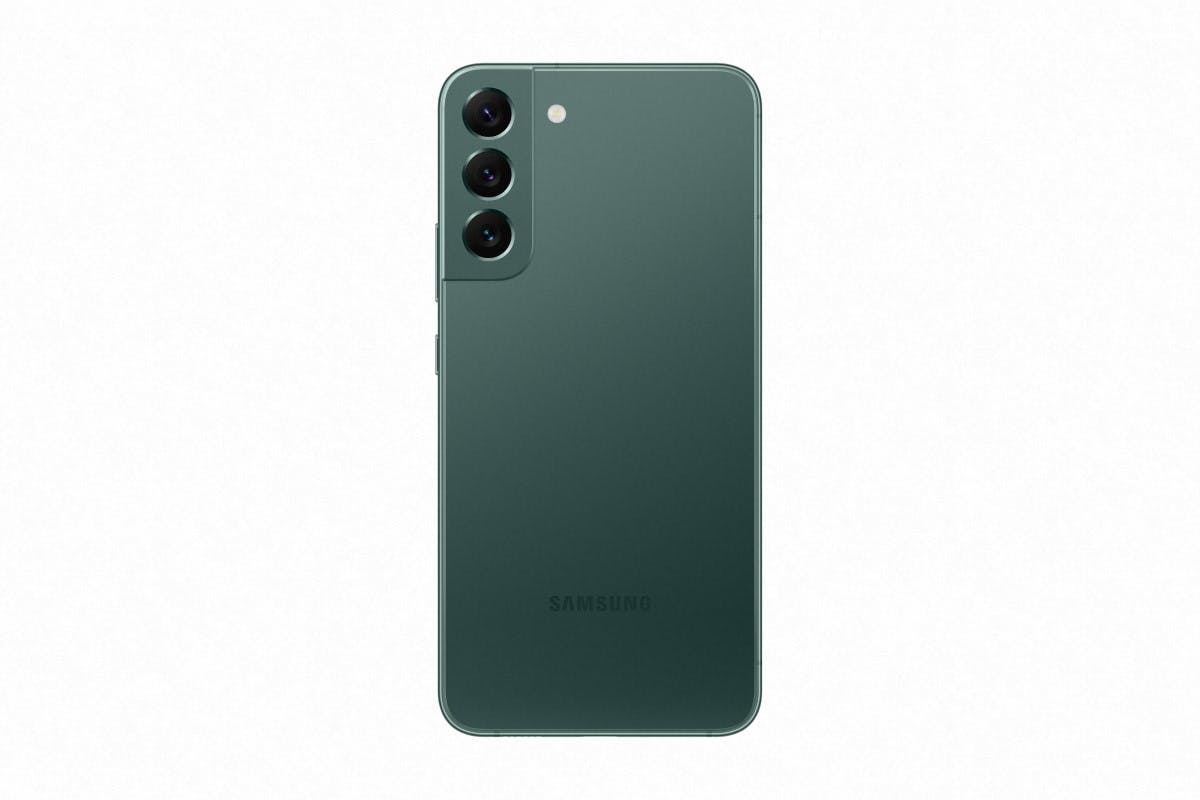 The smallest of the S22 range, the base Samsung Galaxy S22 is a solid choice for those who want a powerful camera phone in a pocketable size.
On the back, you'll find a triple camera array: one 50MP f/1.8 main camera, one 12MP f/2.2 ultra-wide camera and one 10MP f/2.4 telephoto camera with 3x optical zoom. Telephoto lenses are normally reserved for the highest-end models, so this is one of the Galaxy S22's standout points. And when you zoom in, you can see that images are pretty clear and detailed.
Colours are bright and vivid – perhaps a tiny bit oversaturated, if anything – but overall, you can expect reliable, sharp shots that are perfect for sharing on social media.
Read our full Samsung Galaxy S22 review, or compare Samsung Galaxy S22 deals.
Best for: Telephoto lens on a small phone
iPhone SE (2022)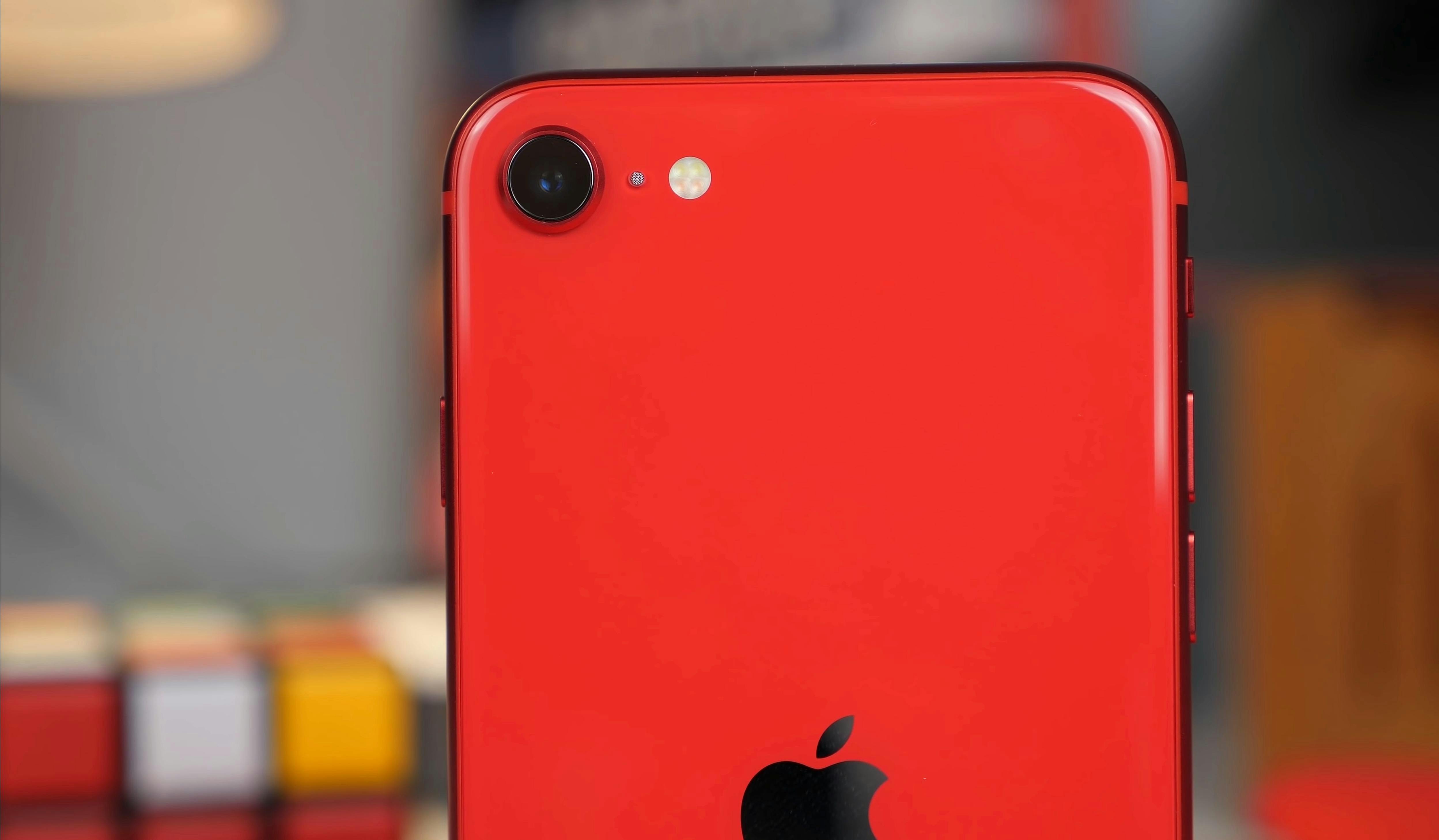 Tied to iOS and the Apple ecosystem, but can't stomach the accompanying sky-high prices? The iPhone SE (2022) may be the answer.
Apple's cut-price phone packs a lot of power in its tiny 4.7-inch frame. Compared with other phones, its single 12MP f/1.8 wide camera seems rather minimalist, but it's extremely capable. Thanks to the same A15 Bionic chip, the iPhone SE's image processing produces pleasing stills and video.
True, it lacks fancier features like Apple's Night Mode and Cinematic Mode. But for everyday snapshots, it does the job well.
Compare iPhone SE (2022) deals.
Best for: Cheapest Apple phone
How to choose the best camera phone
The best camera phone depends on what you're looking for. And, as phones excel at different things, it's important to consider your priorities when it comes to taking photos on your phone.
Here are some things to think about when comparing camera phones:
Lenses – how many lenses does the phone have? Do you want an extra telephoto lens for shooting long distances?
Front camera – if you're into taking selfies, you'll want a good quality front lens
Zoom – optical zoom is better than digital zoom
Video – look at video resolution and frames per second. If you like recording video, you'll likely want a phone that shoots 4K video
Megapixels – while megapixels aren't an indicator of picture quality, a higher megapixel count usually means a more detailed image
Special features – some phones come with advanced functions, like portrait mode, night mode and RAW file formats, to take your photos up a notch