Read about the benefits of microchipping your pet
Learn more about the advantages and cost of microchipping your dog or cat with our short guide
What is microchipping?
Sadly, thousands of much-loved pets go missing every year. Microchipping, which involves inserting a tiny chip under your furry friend's skin, will make it much easier to track them down.
The chip contains a unique number that can be scanned if a lost or stolen animal is found, and matched to the owner's contact details on a database. Having it fitted is no more painful than having a vaccination.
Once in place, your pet won't know it's there. What's more, the microchip should last for the rest of their life.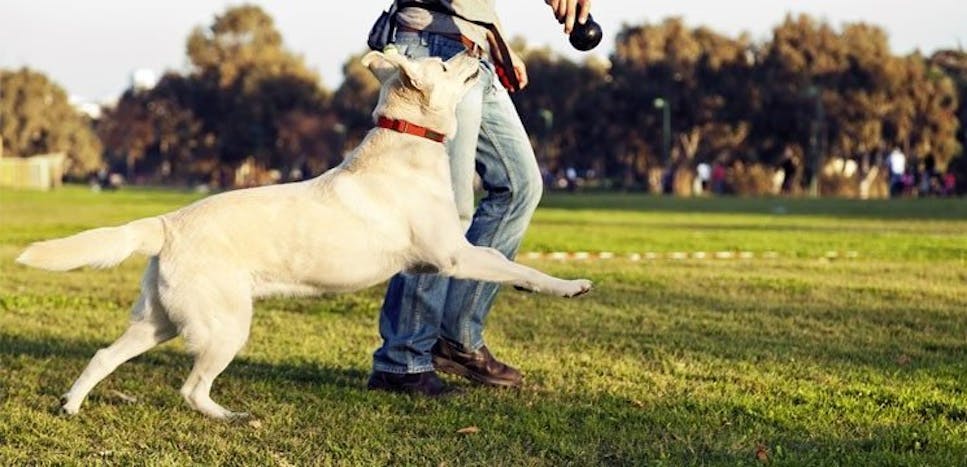 Is microchipping a legal requirement?
If you have a dog, since 2016 it's been illegal not to microchip them, and not doing so could land you with a £500 fine. Whether you live in England, Scotland, Wales or Northern Ireland, the law states that any dog over the age of 8 weeks must be microchipped.
If you fail to do this, you will generally be given a warning and 21 days to get your dog chipped before having to pay a fine.
There's no legal requirement to microchip your cat, but doing so will give you the peace of mind of knowing you will be reunited if your cat is found after getting lost or being stolen.
What are the benefits of microchipping your pet?
The main benefit is that if your pet wanders off and gets lost, it can be safely returned to you. In some cases it can also help stolen animals be re-united with their owners.
Collars and tags are still important (and a legal requirement for dogs when in a public place), but microchipping your pet gives that extra chance of coming home safe and sound.
Rescue centres, vets, local authorities, and wardens have chip scanners, so if a lost or stolen animal is found they can scan the chip and reunite the owner with their pet.
How long does a microchip last?
Microchipping is a permanent way of identifying your pet, so there should be no need to remove or replace the device once it's fitted. However, if you move house or your details change, you'll need to get in touch with the microchip database to ensure their records are kept up to date.
How much does microchipping a pet cost?
You may also have to pay a fee to update the relevant microchip database if you move house, for example.
Where can I get my pet microchipped?
Your vet can microchip your pet for you, as can those who work at certain animal shelters and centres. The process should only take a few minutes, but you'll need to provide your contact details so they can be submitted when whoever microchips your pet registers the chip.
Do I have to microchip my pet for it to be covered by pet insurance?
Insurers do not generally require pets to be microchipped to provide cover, but if you have a dog you need to get him or her microchipped by law anyway. You may also find that microchipping your pet allows you to benefit from cheaper pet insurance, as well as extra cover – for example insurance for when you take your pet overseas.
Compare pet insurance
You can compare pet insurance policies quickly and easily with MoneySuperMarket. Just give us a few details about you and your pet, and we'll provide a list of quotes for policies that suit your needs.
The comparison tool is free and easy to use, so you can find the right insurance for your pet within a few minutes.
Ready to save on your pet insurance? Or need to know more before you get a quote? We're here to help.