The benefits of microchipping your pet
Microchipping your pet can help protect them and give you peace of mind. Learn about microchipping, from the average cost of microchipping a cat in the UK to its impact on pet insurance.
Sometimes our pets can get lost. Dogs may slip the leash, rabbits burrow from the garden, and cats stray from their usual territory. It can be distressing for animals and owners alike. However, microchipping is one way to ensure that if they do go missing, they can be easily identified and returned home if they are found.
What is pet microchipping?
Sadly, thousands of much-loved pets go missing every year. Microchipping involves inserting a tiny chip under your furry friend's skin. This makes it easier to track them down.
The chip contains a unique number that can be scanned if a lost or stolen animal is found. This can then be matched to the owner's contact details on a database. Having it fitted is no more painful than having a vaccination.
Once in place, your pet won't know it's there. What's more, the microchip should last for the rest of their life.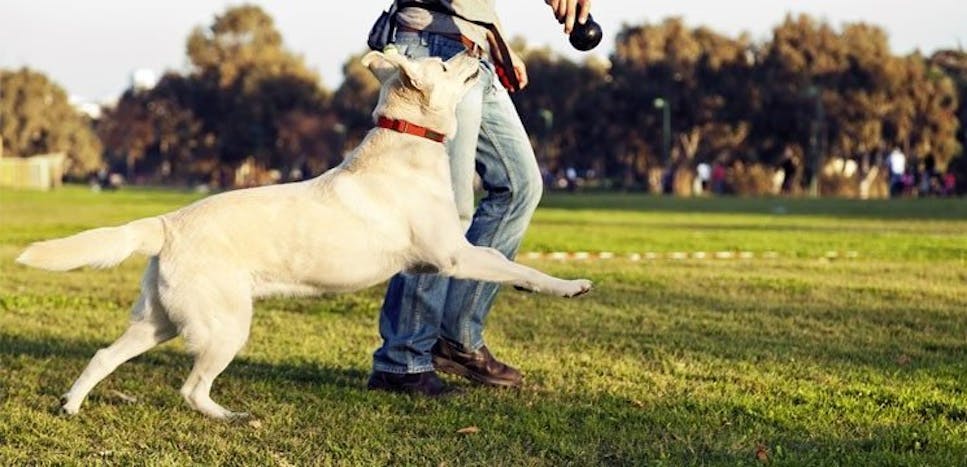 Is microchipping my dog a legal requirement?
As of 2016, microchipping pet dogs has been a compulsory requirement in the UK. Not doing so could land you with a fine. Whether you live in England, Scotland, Wales, or Northern Ireland, the law states that any dog over the age of eight weeks must be microchipped.
If you fail to do this, you will generally be given a warning and 21 days to get your dog chipped before having to pay a fine.
Is microchipping my cat a legal requirement?
New laws introduced in 2023 have made it compulsory to have cats microchipped. Cat owners have been given a deadline of 10 June 2024 to have their cats microchipped, with fines of up to £500 for owners that fail to comply. After this deadline, the guidelines to microchipping cats will be the same as those for dogs. Owners will have 21 days after a warning to have their pets microchipped.
Microchipping your cat now will give you the peace of mind that you will be reunited if your cat is found after getting lost or stolen while also preparing you for any future requirements.
What are the benefits of microchipping your pet?
The main benefit is that if your pet wanders off and gets lost, it can be safely returned to you. In some cases, it can also help stolen animals be reunited with their owners.
Collars and tags are still important (and a legal requirement for dogs when in a public place), but microchipping your pet adds an extra chance of getting them home safe and sound. 
Rescue centres, vets, local authorities, and wardens have chip scanners. This means that if a lost or stolen animal is found, they can scan the chip and reunite the owner with their pet. 
How long does a microchip last?
Microchipping is a permanent way of identifying your pet, so there should be no need to remove or replace the device once it's fitted. However, if you move house or your details change, you'll need to get in touch with the microchip database to ensure their records are kept up to date.
What is the average cost of microchipping a cat in the UK?
The average cost of microchipping a cat in the UK can vary based on factors including where you live, who microchips your cat, and any other health-related issues that may make microchipping your cat more complicated. Your local vet practice may have its own set rate. Other animal welfare charities and cat rescue organisations may also be able to microchip your cat at a reduced rate.
You may also have to pay a fee to update the relevant microchip database, such as when you move house.
What is the average cost of microchipping a dog in the UK?
The average cost of microchipping a dog in the UK can vary based on several factors. These factors may include where you live, the type of dog you have, and any other health-related issues that may affect microchipping.
You should discuss costs with your local veterinary practice on their prices. You may also be able to get your dog microchipped by an animal welfare charity or dog rescue organisation for cheaper.
All dogs in the UK must be microchipped at eight weeks of age. You will have to consider this if you adopt a new puppy.
If you move house or change your contact details, you will have to update the microchip database. You may be charged a fee to do this.
Where can I get my pet microchipped?
Your vet can microchip your pet for you, as can those who work at certain animal shelters and centres. The process should only take a few minutes, and you'll need to provide your contact details so they can be submitted when whoever microchips your pet registers the chip.  
Do I have to microchip my pet for it to be covered by pet insurance?
Insurers do not generally require pets to be microchipped to provide cover, but if you have a dog, you need to get him or her microchipped by law anyway. You may also find that microchipping your pet allows you to benefit from cheaper pet insurance, as well as extra cover. This may include insurance for when you take your pet overseas, for example.
Compare pet insurance
You can compare pet insurance policies quickly and easily with MoneySuperMarket. Just give us a few details about you and your pet, and we'll provide a list of quotes for policies that suit your needs.
The comparison tool is free and easy to use, so you can find the right insurance for your pet within a few minutes.