Find specialist pet insurance for pre-existing medical conditions
Many pet insurance policies won't cover pre-existing medical conditions, but some specialist insurers may be able to help
We offer cover for pets with pre-existing conditions through our partner providers – just click through your preferred option below and answer a few questions to get a quote for your pet.
What is pet insurance for pre-existing medical conditions?
Pet insurance for pre-existing medical conditions is a type of pet insurance designed for people whose pets already have a medical condition before they take out an insurance policy.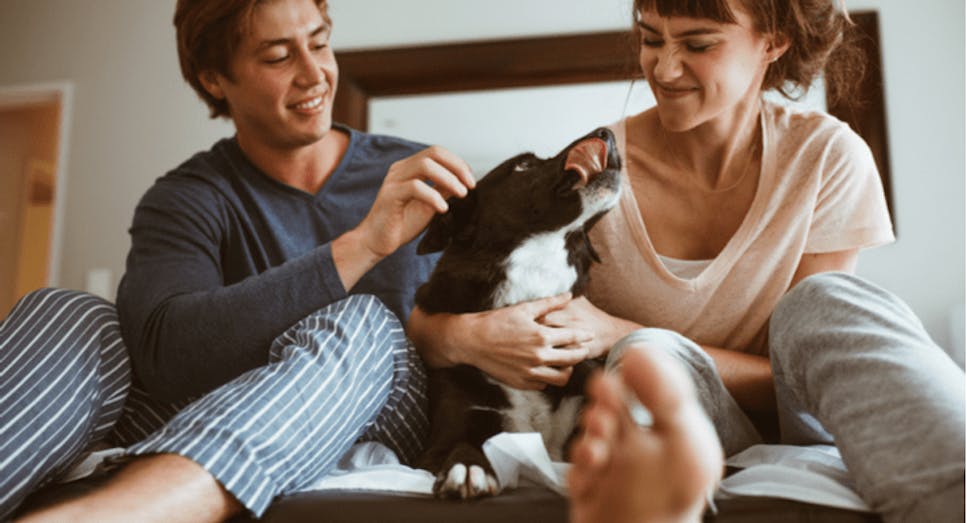 What is a pre-existing condition?
Specific definitions might vary between insurers, but most categorise a pre-existing condition as:
A condition that occurred or showed symptoms before the insurance policy was taken out

A condition that results in the same diagnosis that your pet had before the policy was bought

A condition resulting from an illness or injury your pet had before you took the policy out.
Do I need pre-existing condition pet insurance?
If your pet has a pre-existing illness or injury you'll still be able to take out pet insurance, but it's unlikely that your insurer will cover veterinary treatment for that particular condition, as there is too much risk that the condition might flare up again.
Because pre-existing conditions are excluded from most pet insurance policies, you'll need to look for specialised cover if you want to be covered for those conditions. You should bear in mind that if you do find a policy that covers pre-existing conditions, you might not be able to claim immediately, or receive full cover.
Cover for pre-existing conditions is also likely to be more expensive and more restrictive than a standard pet insurance policy.
What pre-existing conditions are covered?
The exact list of pre-existing medical conditions covered by a pet insurance policy will vary between insurers, which is why it's important to check all policy documents and compare providers. This way you'll be sure of what's covered and what's not, to ensure it meets your needs.
What's the difference between pre-existing, hereditary and chronic conditions?
Insurers try and draw a distinction between several categories of ongoing health conditions in pets.
Pre-existing conditions are health conditions which have manifested before you take out an insurance policy

Hereditary conditions are genetic conditions that particularly affect pedigree and pure-breed animals, which are passed down from a parent to an infant often as a result of inbreeding. Common examples include hip dysplasia in certain dog breeds. Many – but not all – pet insurance policies will cover hereditary issues, but they're more likely to do so if you take cover out before your pet develops the condition

Chronic conditions are illnesses which can't be cured and which require ongoing, lifetime treatment. If your pet receives ongoing medication prescribed by your vet, or has regular check-ups with the vet for a specific condition, these are normally chronic conditions. It is difficult to find a pet insurer that will give you new cover in these circumstances.
Examples of chronic conditions that cats and dogs can suffer from include:
Diabetes

Obesity

Cancer

Allergies

Arthritis (more common in dogs)

Glaucoma (more common in dogs)

Asthma (more common in cats)

Lower urinary tract disease (more common in cats)
What cover can I get from providers for pre-existing conditions?
Some insurers will provide a limited amount of cover if your pet's pre-existing condition has been treatment and advice free for a specified period.
We have some providers that may be able to offer you a quote in this circumstance.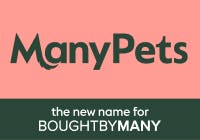 ManyPets
---
Cover for your pet's pre-existing condition, if they haven't needed treatment or advice for three continuous months before the policy starts. Ongoing chronic conditions currently being treated are excluded from the policy

£500 cover for all pre-existing conditions in the first year of your policy. If you don't claim for any pre-existing conditions in the first year, your pre-existing cover limit increases in the second year of the policy to £1,000

Newly diagnosed conditions are covered up to £7,000

Once your pet has been treatment, medication and advice free for two years, they are no longer classed as having a pre-existing medical condition.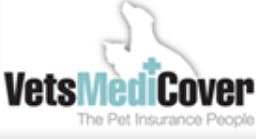 VetsMediCover
---
Cover for your pet's pre-existing condition if they have had no symptoms or treatment for 24 continuous months. No cover is given during the first two years for pre-existing conditions

A minimum of £4,000 cover for pre-existing conditions after the first two years (please check policy wording for cover amount)

Ongoing chronic conditions currently being treated are excluded from the policy

Pre-existing conditions are only covered under the Lifetime policy and not under other VetsMediCover products.

K9 Cover
---
K9 use medical screening technology to determine if they can cover your dog's pre-existing conditions. Subject to acceptance you'll get a vet fee limit of £1000-£8000 from day one.

Standard policy excess of £100 or choose your own excess between £100 and £500.

Policies are suitable for most breeds up to age 10. All policies are for lifetime cover and there is no charge for paying by monthly direct debit.

Cover is also available for most ongoing chronic conditions. You can choose to self-fund associated costs such as medications in return for a reduced premium.
Renewing my pet insurance policy
Once you have claimed on a pet insurance policy, you may find it more difficult to switch to a new insurer because it's unlikely they'll offer the same cover for the same condition.
This cover can often be very expensive, however if you do go to a new provider and you lose your cover for the pre-existing condition, this could be a way to bring the policy price down.
Aside from cover for pre-existing conditions, you'll still be able to take advantage of other benefits pet insurance can provide – including:
Third-party liability cover

Vet fees for other (future) illnesses

Legal advice

Death by accident or illness

Advertising for lost animals

Pet boarding fees, if you can't take care of them because you've fallen ill
What is self-funding pet insurance?
Pet insurance can often be quite expensive, but there are some ways to mitigate the cost. One is to offer to self-fund certain common conditions which are inexpensive to treat. Your insurer will reward you with cheaper premiums because they know they're not going to be liable for the cost of ongoing treatment should your pet fall ill.
Thyroid pills are a good example of this. If your dog develops a thyroid problem, it will probably work out cheaper in the long run to buy the treatment yourself and leave it out of your policy.
Are there any alternatives to pet insurance for pre-existing conditions?
If you're struggling to find an insurance policy that will cover your pet's condition and vet fees are looking high, you might be able to apply for funding help from veterinary charities. Many will have certain criteria you need to meet relating to income or location, but it's always worth enquiring to see if you'll qualify.
Ready to save on your pet insurance? Or need to know more before you get a quote? We're here to help.