Find out what vet fees pet insurance will cover
Pet insurance is designed to cover the most important and costly vet bills, which means that it won't always cover smaller, routine vet bills. To find out exactly what vet bills your pet insurance will cover, check out our guide. 
What vet fees does my pet insurance cover? 
Standard pet insurance is primarily designed to cover non-routine vet fees. If your pet is injured or develops an illness, pet insurance will cover the cost of treatment. However, there are different levels of cover that you can get from a pet insurance policy that will affect what vet bills you can claim for. Some will cover vet fees up to a limit while others will only cover certain treatments. When shopping for a policy, it's important that you know what pet insurance covers as standard as well as how the different types of insurance differ from each other.  
Typically, there are four different levels of cover: 
Lifetime 
A lifetime policy will cover most vet bills related to injury or illness up to an annual limit. At the end of the year, that limit is reset. 
Accident only 
Accident only will only cover vet bills for treating accident-related injuries.  
Maximum benefit 
Maximum benefit will cover most vet bills related to injury or illness up to an agreed-upon limit per condition. Once the limit is reached, vet bills to treat that condition will no longer be covered. 
Time-limited 
Time-limited will cover most vet bills for injuries and illnesses with limits on how much you can claim as well as for how long you can claim per condition (typically up to 12 months). Once time has run out or you have reached the cover limit, your vet bills to treat the condition will no longer be covered.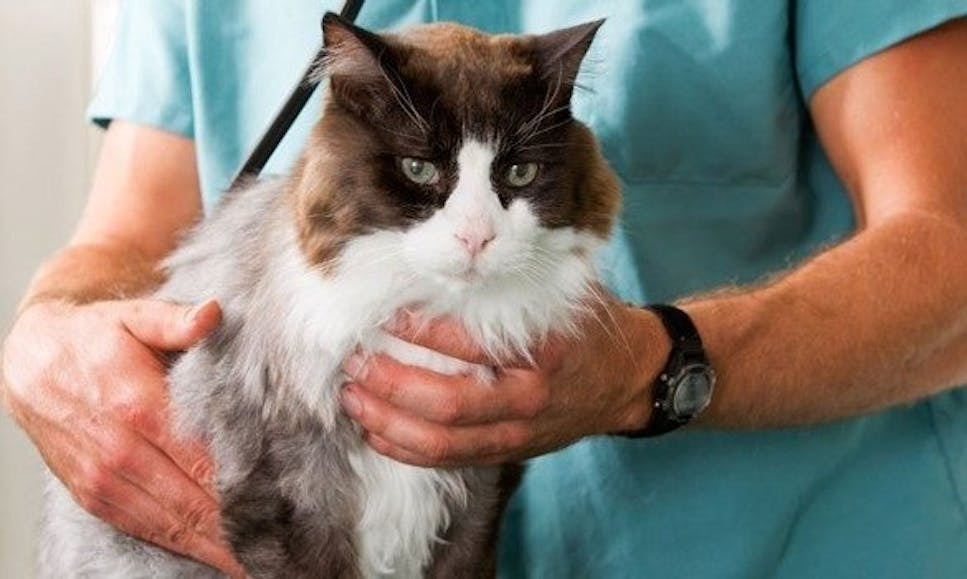 What vet bills are not covered by pet insurance? 
Pet insurance is designed to cover emergency or large vet bills, so it's unlikely to cover regular, smaller vet fees. Most of the fees not covered by insurance will depend on your policy type, but some exclusions apply to most policies – even the most comprehensive ones. 
Regular check-ups 

Experimental or elective treatments 

Routine/ preventative treatments and medications 

Non-emergency dental treatments 

Pregnancy and Birth 
Excess
With every pet insurance policy, you can volunteer to cover a certain amount of your vet bills to decrease the cost. So, your provider may ask you to contribute a percentage of the cost of treatment to cover your vet bills or cover a fixed amount.  
Cover limits 
Some providers have limits to what they'll cover when it comes to certain conditions or tests, no matter what level of cover you choose for your policy. For example, some providers may limit cover for hereditary conditions or conditions associated with age.  
It's important that you read your policy documents carefully to find these limits. 
Waiting period 
Most providers will have a brief waiting period once you've bought your policy where you can't make a claim. The average waiting period for most providers is about a month, so keep this in mind. 
Will pet insurance cover vet bills for pre-existing conditions? 
In most cases, it is unlikely that providers will cover the vet fees for treating pre-existing conditions. If you are interested in getting your pet covered for their pre-existing conditions, you may need to look at specialist providers. These providers will offer special insurance for pets with pre-existing conditions, which is usually more expensive than a standard policy.  
How much do vet appointments cost? 
The average UK cost for an out-of-hours emergency vet appointment is £200*, which doesn't include the cost of treatment.  Vet fees in the UK aren't regulated, so the cost of treatments for your pet will depend on the vet you've chosen. Some veterinary clinics will show their prices on their website but not all. This is because vets will use a range of factors to price treatments. The cost of vet bills may depend on: 
where you live 

the type of pet and breed  

the type of treatment  

the vet's experience and speciality  

the tests and equipment available at the veterinary hospital/clinic 

whether your pet requires out-of-working-hours emergency care 
If you're looking for 24-hour emergency treatment for your pet, you can expect your vet bills to be more expensive than usual. That's why pet insurance is the preferred way of covering the cost of emergency care. 
*Source: ManyPets.com June 2022 UK emergency vet survey 
What other expenses will my pet insurance cover? 
Pet insurance is capable of covering more than just emergency vet bills. Pet insurance can also cover the cost of: 
Emergency kennel and cattery fees 

Behavioural therapy 

Third-party liability 
Make sure to check your policy documents to see whether your insurance can cover these extra costs. 
Optional cover 
With certain cover options added to your policy, your pet insurance will also cover vet fees for pet dental treatments, vet fees abroad, and the cost of recovering a lost pet. Make sure to check your options when browsing for pet insurance to see if you can get good value extra cover. 
What should I do if I can't pay my vet fees? 
If you can't afford to pay your vet bills up front, some vets will offer payment plans to spread the cost. It's worthwhile to ask your vet if this is available, however not all vets can offer it. If you are in a low-income household or are receiving benefits, some UK charities can provide services and assistance to help you afford proper healthcare for your pet. 
PDSA (People's Dispensary for Sick Animals) 

Blue Cross 

RSPCA 

Dogs Trust 

Cats Protection 
These charities can offer either financial assistance with vet bills or reduced-cost emergency veterinary treatment for pet owners living on a low income. They can also help low-income owners afford important procedures for their pets, such as neutering, vaccinations, and microchipping.  For more information, contact your local branch.  
Get pet insurance to help you cover vet bills 
With pet insurance, you don't have to worry about the big vet bills that come with emergency care. The right policy can cover your most important vet bills, giving you peace of mind and the confidence not to hesitate when your pet needs treatment.  
To find great value pet insurance that gives you the cover you need, why not come to us? We'll fetch quotes from some of the top UK pet insurance providers, so all you need to do is click on the deal that's right for you and apply today. It's quick and easy. 
Ready to save on your pet insurance? Or need to know more before you get a quote? We're here to help.