Cover for your pet if they're in an accident
If you have a young, healthy pet, it's unlikely to need extensive veterinary treatment unless it has an accident – so low-cost accident only pet insurance could be a good option
What is accident only pet insurance?
Accident only pet insurance protects your pet if it is injured in an accident or suffers complications arising from an accident. Usually the cheapest form of pet insurance, it will generally cover the cost of expensive procedures such as MRI scans and operations (up to a certain limit). However, you will not be able to make a claim if your pet needs veterinary attention due to illness or disease.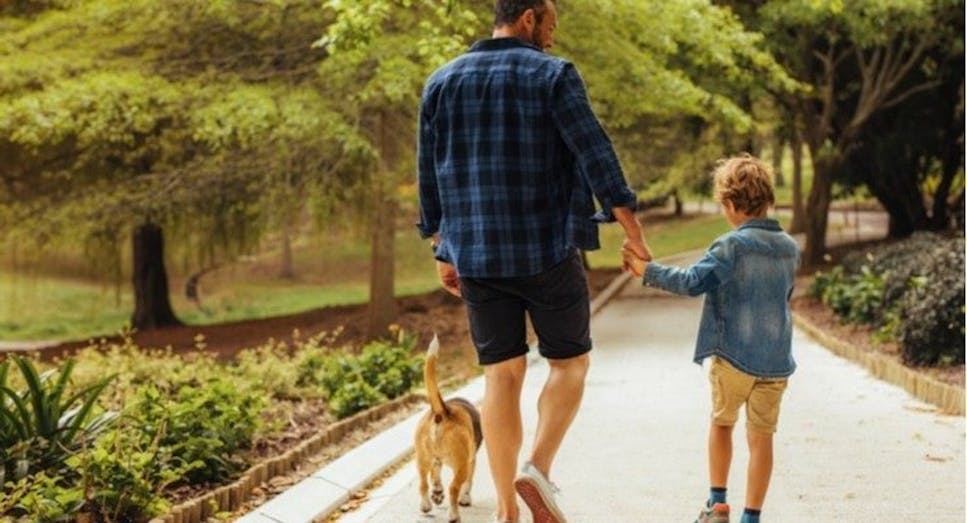 What are the benefits of accident only pet insurance?
If your pet is young and healthy, accident only pet insurance could prove a cost-effective way of avoiding any large, unexpected bills due to its actions. The main benefit is that it will pay out a fixed sum of money that can be used to cover vet bills and other related costs in the event of an accident involving your pet. It's also a cheaper form of cover than standard pet insurance, which makes it a good option if you're on a budget.
What are the disadvantages of accident only pet insurance?
This type of policy is not designed for pets with pre-existing health conditions, which will make it unsuitable for many older pets. Policies of this kind also fix a maximum pay out above which you will have to pay the rest yourself.
The same is true if your pet requires long-term treatment. Most policies only last for 12 months, so any related treatment after that period will often not be covered. And while accident only pet insurance is a cheap option for younger pets, choosing it over a more comprehensive policy may mean you have to pay more for standard insurance in the future, and that any health conditions the animal develops will probably not be covered.
How much is accident only pet insurance?
As with other forms of pet insurance, the cost of accident only pet insurance depends on the type of pet you have, its age, and its state of health. The excess you agree to pay towards any claims will also have an impact on your premiums.
Most policies offer cover of up to around £2,500 per 12-month period – although different providers may set the maximum pay out at a higher or lower level.
According to Stickee data, correct as of September 2020
What are the other types of pet insurance?
Other types of pet insurance that may be better suited to your needs include:
Time limited – This type of policylets you claim up to a certain amount within a set period, usually 12 months. It can be useful for short-term conditions and accident-related treatment, but probably isn't the best option for older animals, especially those with pre-existing health conditions.

Maximum benefit – Maximum benefit policies offer a fixed amount per condition, with no time limit. This is great if your pet's condition requires treatment for more than a year. However, you can only claim for each condition once, even if the problem reoccurs at a later date.

Lifetime – This type of policy pays for your pet's treatment throughout his or her lifetime, as long as you keep renewing it every year. And if your pet develops an illness, you will be covered for the treatment of any related issues too. It can be difficult to find lifetime pet insurance for an older animal, though. That's why it's sometimes worth paying more to insure a young pet this way.
Should I buy accident only pet insurance?
Whether or not accident only pet insurance is the right choice for you and your pet will depend on a number of factors, including:
Your pet's age

Your pet's health

Your budget

The level of cover you require
It can prove a cheap way to protect your puppy or kitten if it is young and healthy. But it's best to compare the different types of insurance available, and check the policy details carefully, before making your choice.
Compare pet insurance
It's quick and easy to compare pet insurance with MoneySuperMarket. Just answer a few questions about you, your cat or dog, and the level of cover you want, and we'll show you a list of policies that suit your needs – so you can find the right cover at the right price for you.
It's a simple way to avoid paying over the odds, whether you are taking out pet insurance for the first time or looking for a new policy for your animal friend.
Ready to save on your pet insurance? Or need to know more before you get a quote? We're here to help.
Pet insurance - Cat insurance - Dog insurance - Puppy insurance - Kitten insurance - Horse insurance - Rabbit insurance
Ready to save on your pet insurance? Or need to know more before you get a quote? We're here to help.