How much pet insurance cover do I need?
Choosing the right level of pet cover depends on the likelihood of something happening to your pet. This guide will take you through the options and how to choose the right level of cover for you.
What is pet insurance for?  
Pet insurance mainly provides cover for veterinary fees if your pet gets ill or injured. Having a pet can be quite expensive, but when your pet gets ill or injured, they can cost you quite a lot. Veterinary treatment is not cheap. This is where having the right pet insurance policy for you is very important.  
Simply having any policy in place perhaps won't protect your wallet from all unexpected fees. There are different types of insurance policies that cover different aspects of your pet's health.  
Your pet has individual needs and care requirements, which means their insurance policy also needs to be personalised to their individual needs.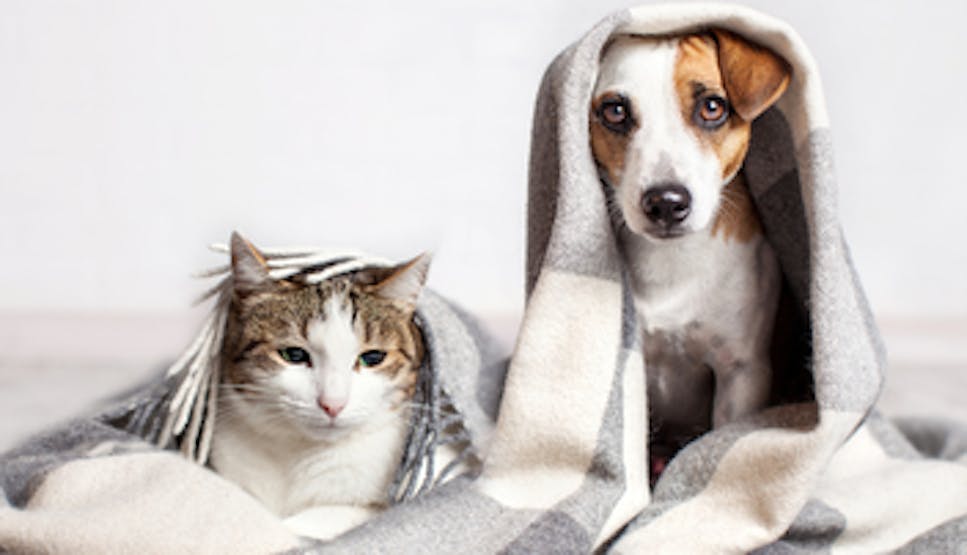 What cover level is right for me?  
There are different levels of pet insurance available to you ranging from most comprehensive to least comprehensive cover. Some policies are designed to last your pet's entire lifetime while others are fit for different purposes. Usually, the more comprehensive your cover gets, the more expensive your policy will be. It is important to note that if your pet has any existing conditions or is above a certain age, you may be limited to the type of policies that are available to you.   
Maximum Benefit   
A maximum benefit policy will give you a pre-set amount to spend on each injury or illness with no time limit.   
This policy will cover you if your pet develops an illness that isn't likely to be long-term or ongoing as the cover will be capped at a specific amount. You can claim as many times as you need until the pre-set maximum benefit amount has been reached. After this, even if your pet needs further treatment, you will not be able to claim for that illness or injury.  
Maximum benefit policies generally provide a higher level of coverage than time-limited policies as claims can be continued until the max benefit amount is reached (as long as the policy is still in effect) rather than over a specified amount of time.  
Lifetime   
A lifetime policy covers your pet for their entire life, covering both illnesses and injuries year after year providing you renew on time every year.   
Lifetime policies are typically the most expensive but are the highest level of coverage for your pet. Lifetime policies will cover both accidents and injuries and as long as you don't let your renewal lapse, any pre-existing / on-going health conditions will also be covered. Your cover limit pet year will reset when you renew.  
Accident only  
If cheap premiums are what you need, accident only have the cheapest premiums however, they offer the least comprehensive coverage. As the name suggests, accident-only cover only provides cover for unexpected injuries that result from an accident. If your pet suffers from an illness, for example, an ear infection, your insurance is will not cover any treatment costs. 
How much does pet insurance cost? 
How much your pet insurance costs will be dependent on a few different factors. Usually, the more comprehensive your pet insurance policy is, the more expensive your cover will be. The price of your specific policy will depend on a number of factors including, the breed of your pet, its age and any pre-existing health conditions your pet may have.  
Is pet insurance worth it? 
Yes. Every pet owner should consider getting pet insurance.  
Sometimes a monthly payment coming out of your account without being used can seem like an extra cost. However, getting ill or injured in an accident is sometimes inevitable with any pet (even if they are an indoor pet) 
Without having the right pet insurance cover, even the slightest illness can cost you hundreds and can easily climb to thousands. That makes that small monthly payment worth it in the long run.  
Even if you believe you have enough money to cover any veterinary costs that may come your way, having a pet insurance policy in place could still save you thousands of pounds if your pet gets sick or injured. Especially if you have multiple pets, your costs can easily add up considerably.  
What should I consider when choosing pet insurance cover? 
There are a few things to consider when you are buying pet insurance:  
It can be a bit harder to find appropriate cover for older cats and older dogs as they usually have specialist cover available to them  
Your pet's medical history  
It is important to always be honest about your pet's medical history. If you don't tell your insurer about any issues or illnesses beforehand, your claim may be denied   
Be smart with your excess, this is the amount you will have to pay yourself if you make a claim. While increasing your excess may make your premiums lower, remember, that's the amount you will have to pay when you make a claim 
The breed of your pet is very important as some breeds are more susceptible to illnesses and health issues during their lifetime. Also, pets that are listed in the Dangerous Dogs Act 1991 will be a lot harder to insure as they are illegal to own in the UK.  
Choosing the right pet insurance with MoneySuperMarket 
When it comes to determining which level of cover is right for you, consider what's best for your pet and your circumstances. Even if you may only be able to afford short-term cover, there are a lot of different policies available, so it's important to compare your options and shop around.  
No matter which type of insurance you go for, it is best to have it in place for when you need it most.  
All you need to do is provide us with a few details about your pet and what type of cover you are looking for. We will take you through to the top pet insurance quotes from our provider panel so you can pick the right one that's ideal for your budget and circumstances. Filter through levels of cover and price to find the insurance policy that's pawfect for you!